Kon Ha Nung Plateau Biosphere Reserve is the "muse" of the wild and majestic Central Highlands mountains with mysterious and attractive beauty that captivates many tourists. UNESCO recognized it as a world biosphere reserve on September 15th thanks to its rare biodiversity and constant efforts to preserve the nature of Gia Lai province. The Kon Ha Nung plateau is now becoming one of the impressive highlights in conserving Vietnam's wild and precious beauty. It is one of the attractive Gia Lai tourist destinations loved by tourists from all over the world.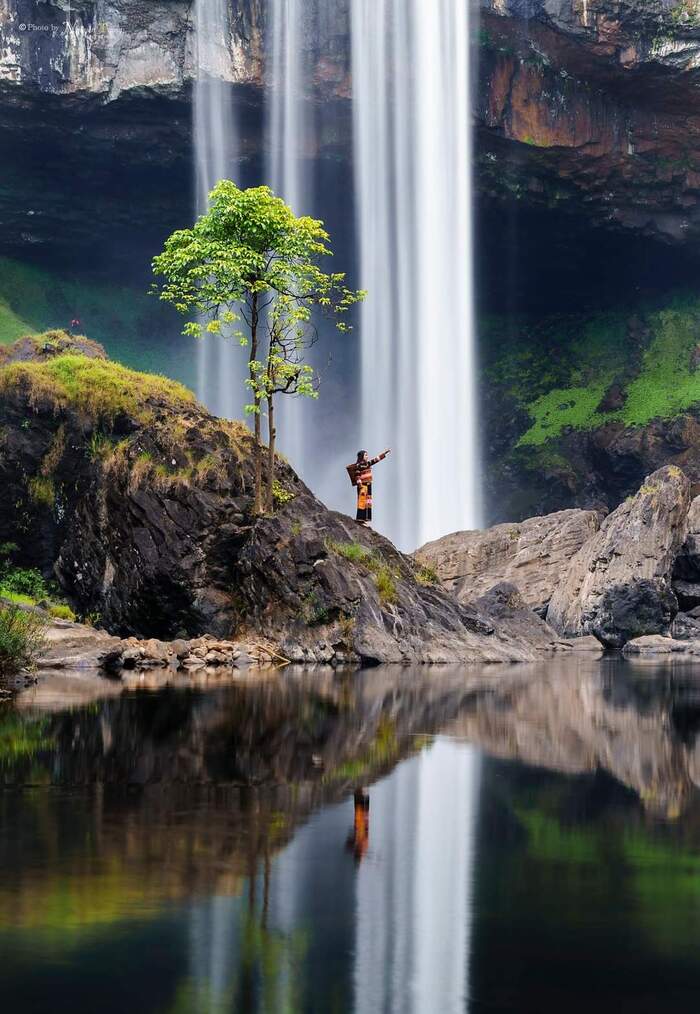 Where is Kon Ha Nung plateau?
Kon Ha Nung is the name of the central highland region of Vietnam, spreading over an area of ​​nearly 413,512 hectares, including the entire scope of ​​Kon Ka Kinh National Park, Kon Chu Rang Nature Reserve, and part of the area of ​​5 districts: Dak Doa, Mang Yang, Kbang, Chu Pah, Dak Po, Gia Lai province.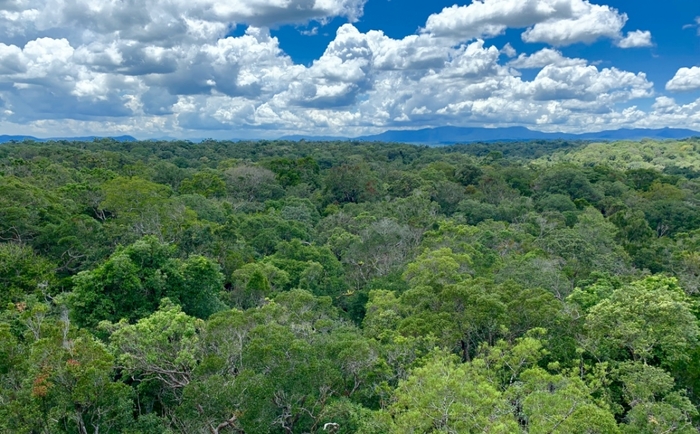 Specifically, the Kon Ha Nung plateau biosphere reserve possesses a typical forest ecosystem in the Central Highlands with rich and diverse flora and fauna systems, many rare and precious species of high economic value. So it divides into three zones. The core area covers an area of ​​57,589 ha, including Kon Ka Kinh National Park and Kon Chu Rang Nature Reserve; the buffer zone has an area of ​​152,009 ha, and the transition zone has an area of ​​206,211 ha.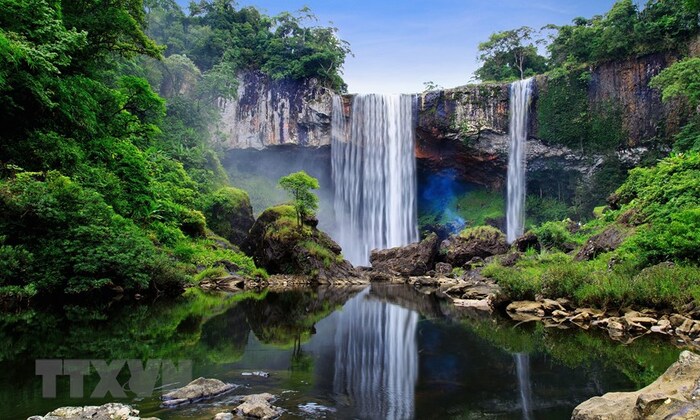 The wild and majestic beauty of Kon Ha Nung plateau
Kon Ha Nung Gia Lai area is a lowland green tropical forest famous for its wild and mysterious beauty. It possesses majestic and majestic mountain ranges with the highest peak up to 1,700m. This place is also a tropical closed forest system, including broad-leaved green trees, coniferous trees, sparse coniferous forests, shrubs, grasslands, etc., with high biodiversity. The plant species in Kon Ka Kinh National Park are very diverse and rich, with about 1,754 higher species and 91 lower plant species.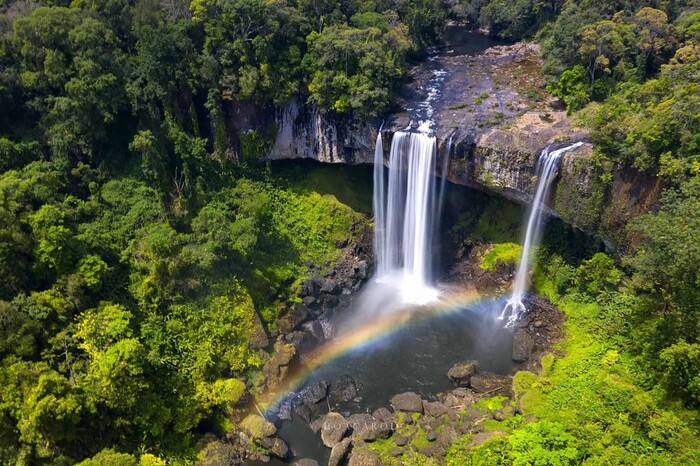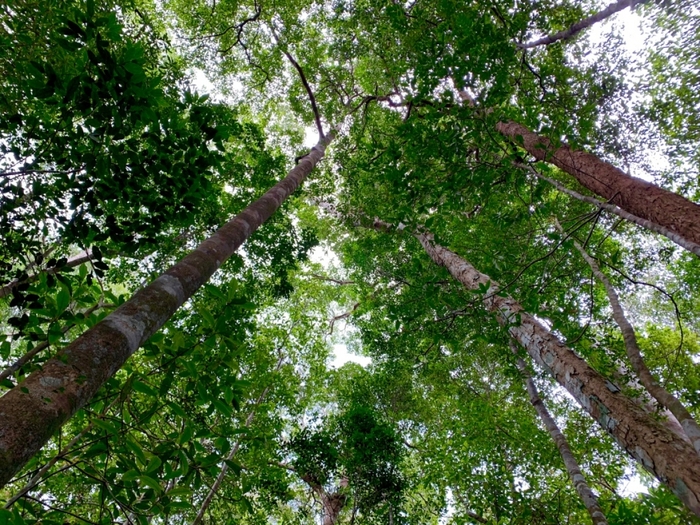 Besides, the Kon Ha Nung biosphere reserve is also home to 87 mammals, 326 birds, 77 species of reptiles, and many rare and endangered mammal species. In particular, the birds living here, such as the gray-headed pagoda bird, the white-fronted water warbler, the white-bellied crested bird, the golden blackbird, the Southern bluebird, etc., are all rare species that need to be trapped. They need to use a camera strap or a special camera to record.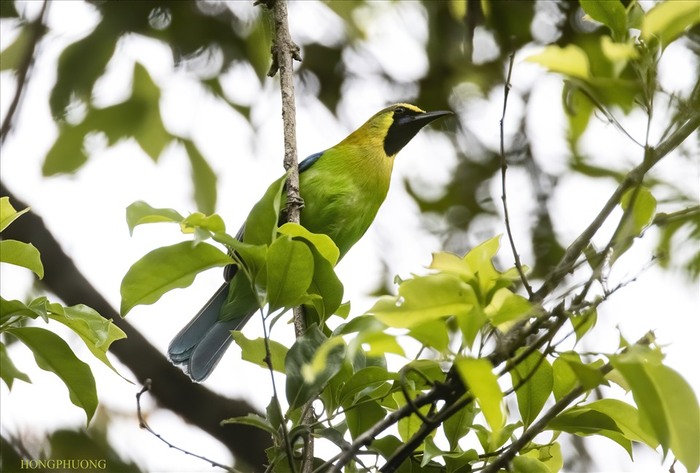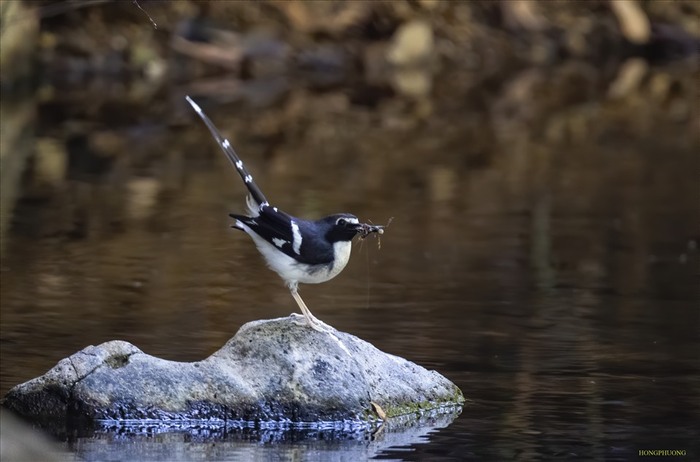 Besides, many species are in the group preserved in the Red Book of the world such as gray-shanked douc langur, central black gibbon, hornbill, swimming-footed bird, etc. will definitely need more reasonable policies along with the continued conservation efforts of the government and people in the future to protect this biodiversity.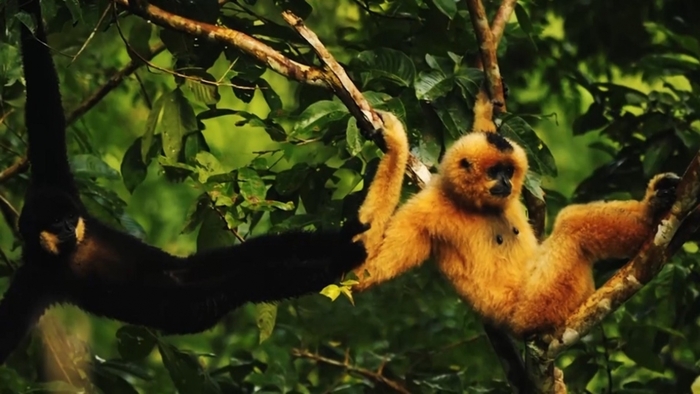 Attractive things in Kon Ha Nung plateau
The majestic waterfall area in the middle of nature
Kon Ha Nung Plateau possesses a magnificent waterfall system located in the middle of wild mountains and forests. Specifically, in Kon Chu Rang Nature Reserve, 12 waterfalls over 15 m high in the middle of ancient forests, with poetic beauty like "white silk." The waterfall falls upstream to form fresh lakes and streams that make anyone who admires them admire and overwhelmed.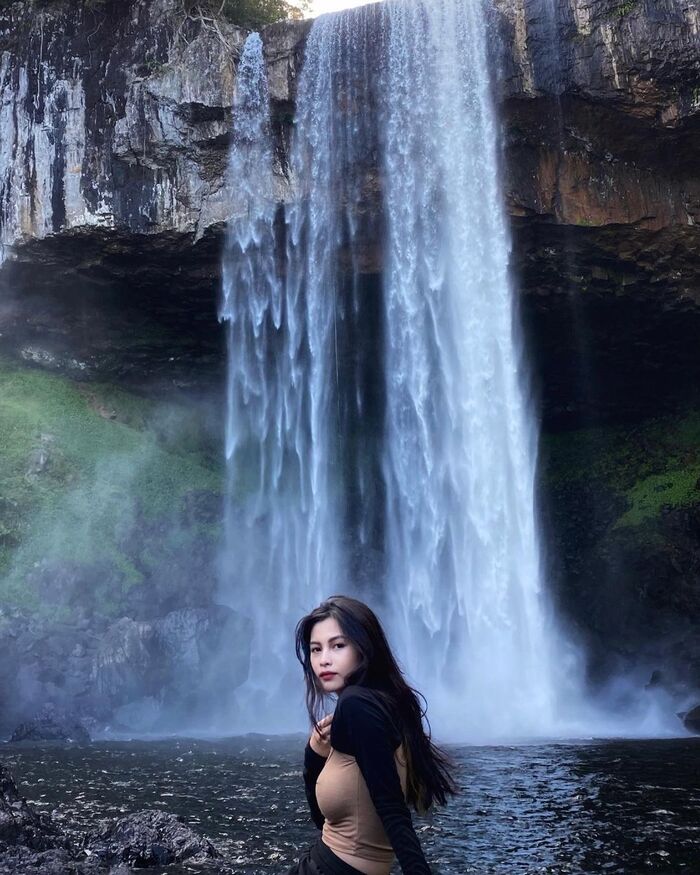 In particular, among the impressive waterfalls at this coordinate, Gia Lai Three Floor Waterfall is the most prominent name, thanks to its unique structure with water layers arranged in an exciting ladder with about 6-7 floors. Small steps follow the surface of large rocks, so it attracts many tourists to visit, experience this overwhelming scenery firsthand, and check in to save the moments amid nature—the best product in the Gia Lai tour.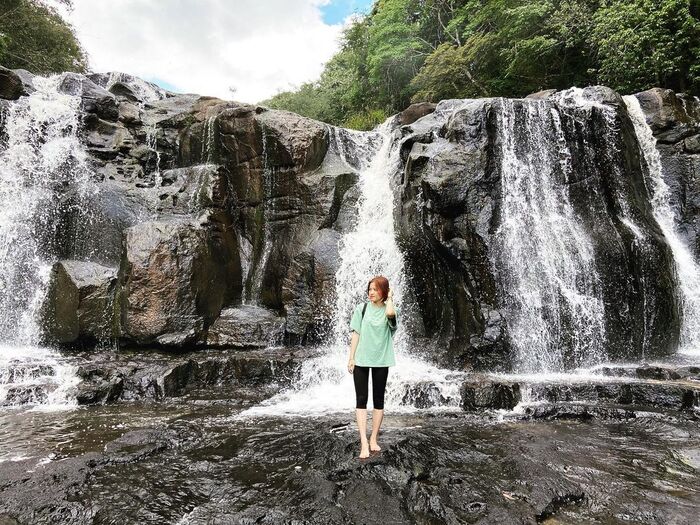 Trekking to explore Kon Chu Rang Nature Reserve
Suppose you can join Vietnam tours, and Gia Lai is one of the destinations included in the itinerary. In that case, you should not miss the experience of participating in trekking activities such as hiking, Crossing mountains, and waterfalls, wading streams, etc. Those are extremely interesting and attractive at Kon Chu Rang Nature Reserve, very suitable for those who love adventure, discovering coordinates close to beautiful nature.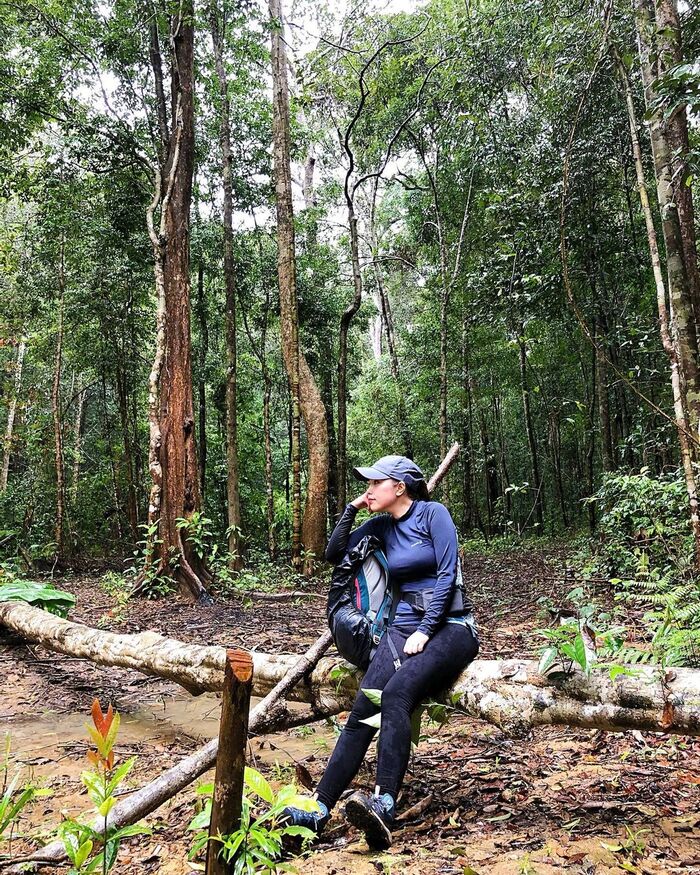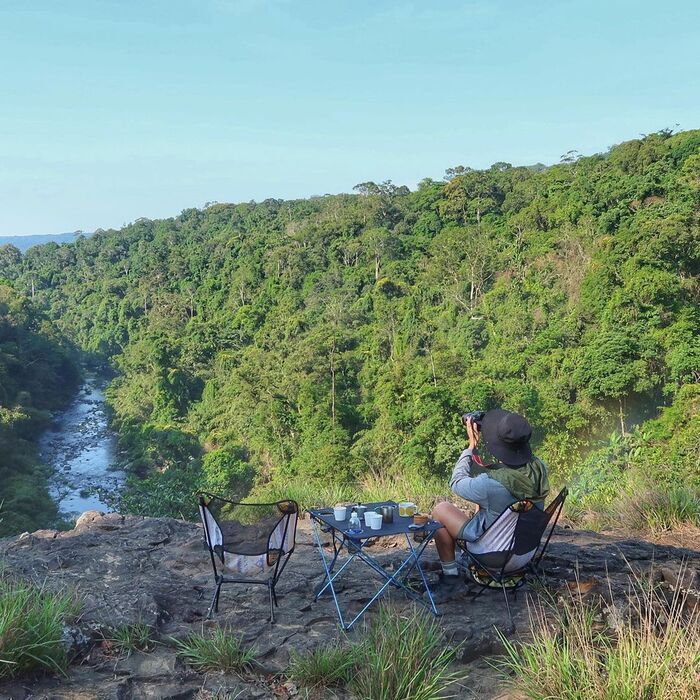 At this Kon Ha Nung Gia Lai, you have the opportunity to explore the area of ​​En cave, also known as K50 waterfall, located on the border of Binh Dinh and Gia Lai provinces. To reach this amazing place, you will have to move in climbing passes, wading streams because there is no big road to the waterfall but only a small trail with many streams flowing through it.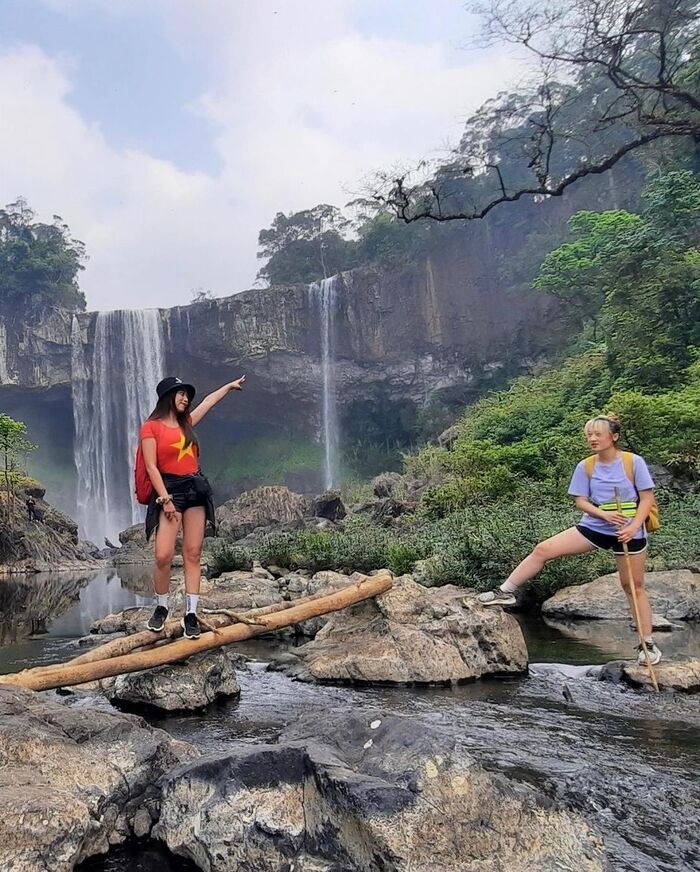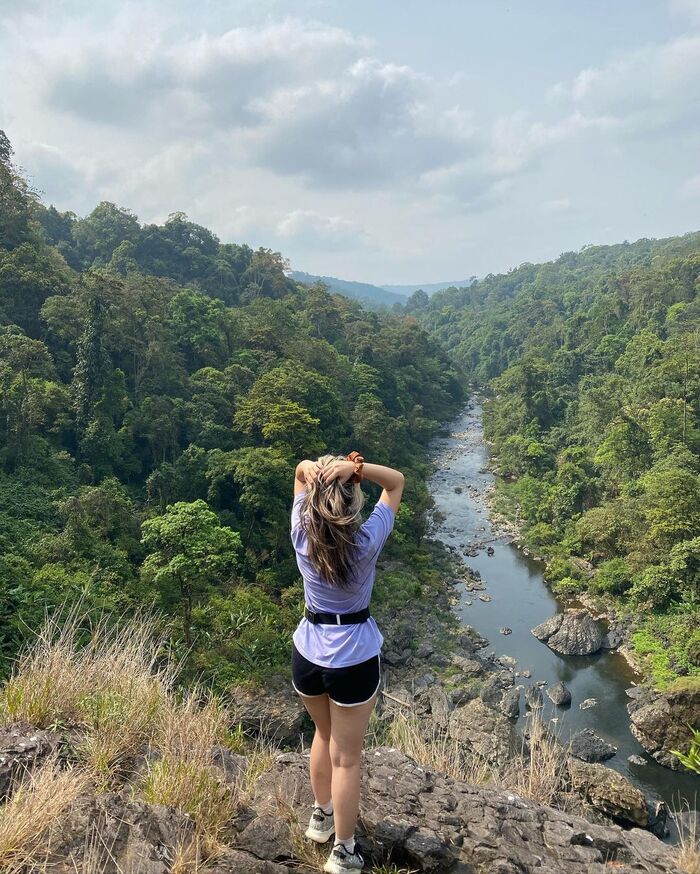 Although the road is difficult, the effort is well worth it because En Gia Lai cave is a majestic and wild beauty and is a symbol of nature in the mountain town. Here, visitors have the opportunity to admire the poetic silver-white waterfall in the middle of mysterious mountains and forests. If you are lucky, you can also catch a rainbow in the middle of the waterfall – a rare travel experience in Gia Lai that every visitor wants to see it. In particular, in the dry season, visitors have the opportunity to participate in many exciting activities such as camping overnight, casting nets in the stream, catching fish, enjoying an idyllic and peaceful time in the mountains at the nature reserve.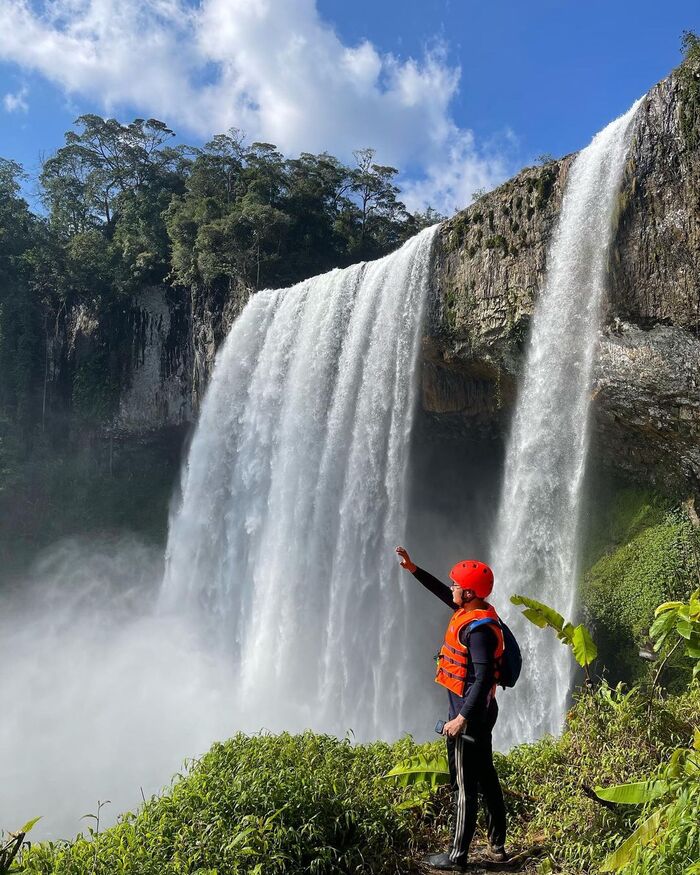 Village of the Ba Na people
In the Kon Ha Nung plateau area, tourists worldwide can also visit a Ba Na ethnic group village called Kon Von 2, located on Dak Rong commune, Kbang district, between majestic mountains surrounded by mountains and densely mountains primeval forest. This place has 60 households, daily work is farming, and has made an outstanding contribution to biodiversity conservation with efforts to preserve the peace of the large conservation area.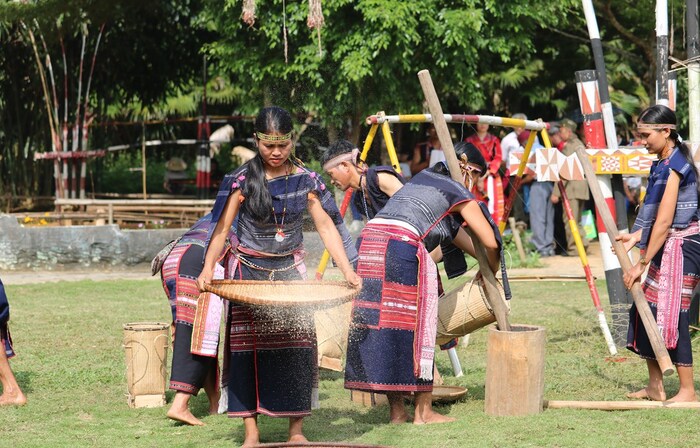 Coming to this village in Gia Lai, you will have the opportunity to learn about the culture and the daily living activities of the people of this land. In particular, if you are lucky enough to visit during the traditional festival season, such as the buffalo stabbing ceremony, new rice celebration, or wedding, you will be immersed in a vibrant and attractive atmosphere bearing the cultural imprint of the region.
Kon Ha Nung Plateau Biosphere Reserve is one of the most impressive stops in Gia Lai, ideal for tourists who always love to travel close to nature and desire to experience engaging outdoor activities in their journey of discovery.