The ancient capital not only attracts tourists by its significant historical sites, unique culture but also by countless natural landscapes captivating people. One of the famous tourist destinations in Hue can not fail to mention Thuan An beach. And in this article, we will share with you the most needed Thuan An beach travel experience.
Brief introduction about Thuan An beach
Thuan An is a beautiful beach located in Thuan An town, in Phu Vang district, about 15km east of Hue city center. This place is blessed by nature for a 12km-long coastline with incredibly poetic, lyrical scenery that makes any visitor fascinated.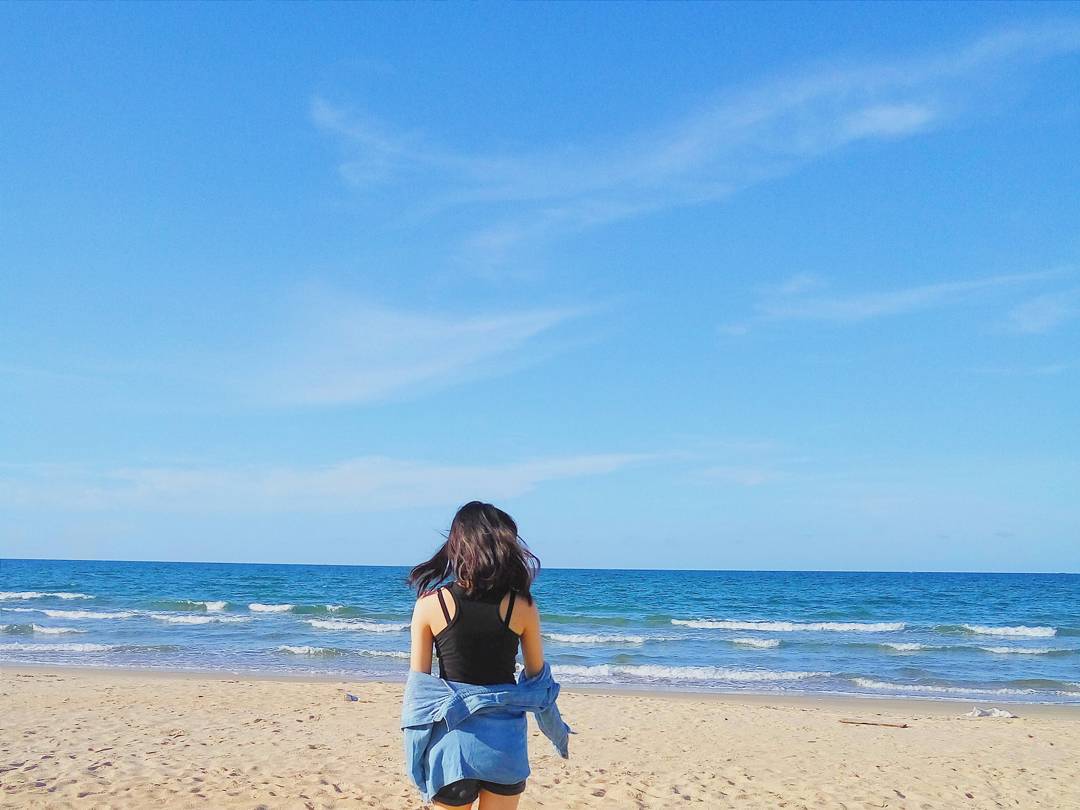 Thuan An consists of 3 beaches with the names of beach 1, beach 2, and Phu Thuan, respectively. All three beaches are considered a great place to have fun in which the waves here are very calm and gentle. If you are looking for a peaceful place to relax and dispel the summer heat, Thuan An beach in Hue will be a great choice.
Thuan An beach travel experience that you should know
Should we travel to Thuan An beach at any time of the year?
Hue is characterized by the climate of the Central region, a lot of sunshine and relatively high annual temperatures. In general, you can come here at any time of the year. However, according to Thuan An beach tourism experience, to be able to comfortably play, swim and enjoy the wonderful beauty here you should go in the summer, the period from May to September every year.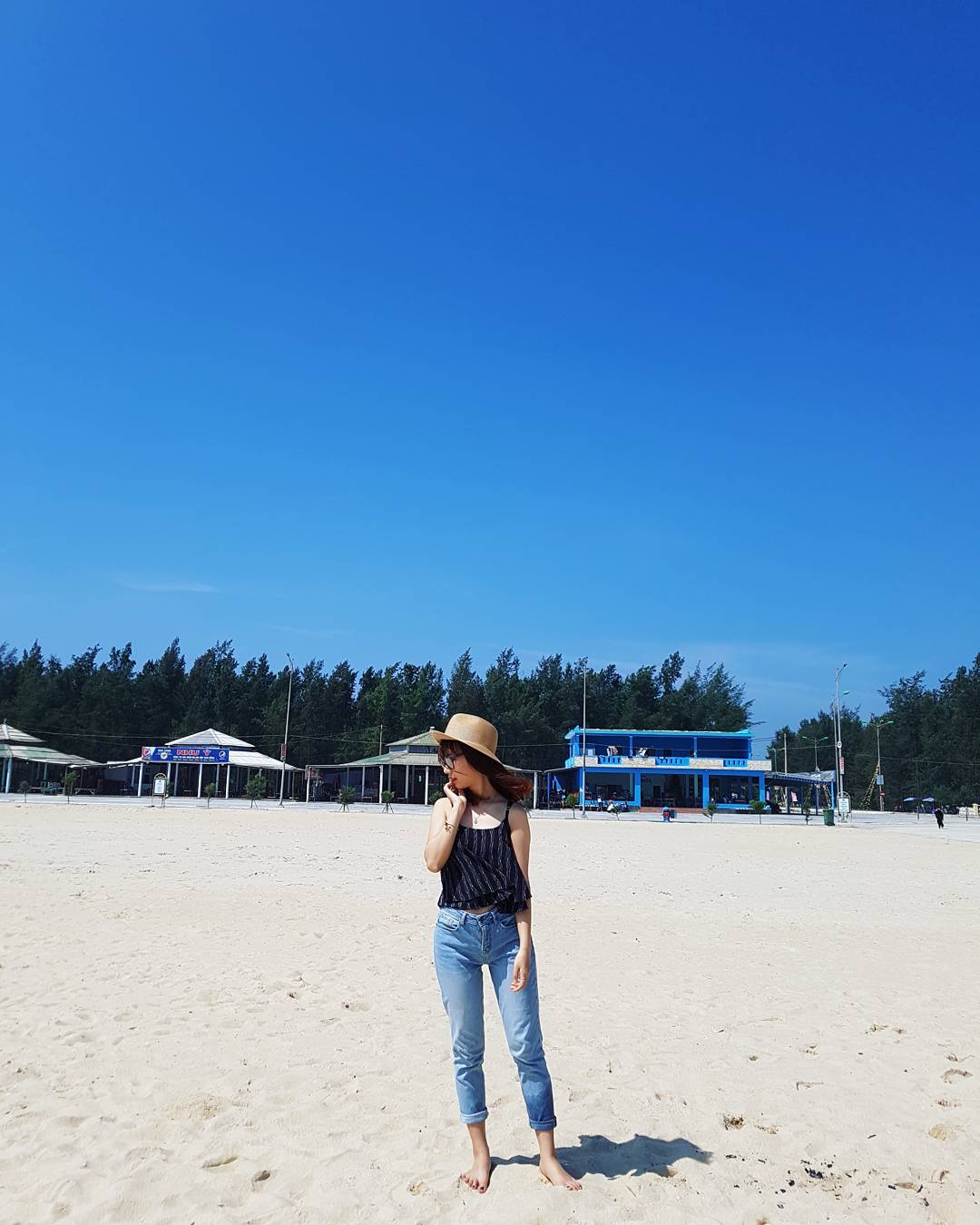 How to move
Thuan An Beach is located less than 15km from the center of Hue city. Therefore, you can move here by motorbike, car or bus. According to Thuan An beach tourism experience, in order for the trip to be proactive, more interesting, you should rent a motorbike and move by yourself. It takes less than 30 minutes to arrive.
From the center of Hue city, you follow Pham Van Dong street. When going to Phu Thuong crossroads, go straight along the National Road. Crossing Dien Truong 2 and Thuan An bridge, come to the junction to turn right and continue to reach Thuan An beach.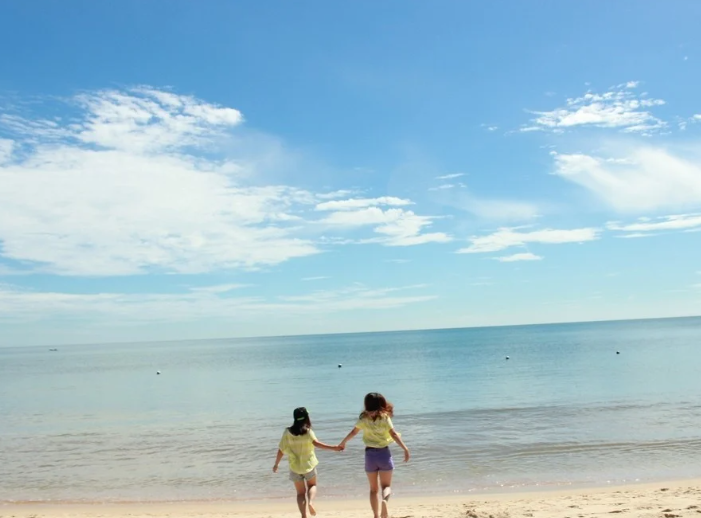 Hotels, motels
Here are some motels and hotels near Thuan An you can refer to:
LV Hotel
Address: Phú Thượng, Phú Vang, Huế.
Tam Giang Hotel
Address: Thuan An Town, Phu Vang, Hue.
Minh Tuan Guesthouse
Address: Thuan An, Phu Vang, Hue
Tao Dan Guesthouse
Address: Thong Trung Đông, Phú Thượng, Phú Vang, Huế.
Interesting destinations near Thuan An beach you should not miss
Check-in Thuan An bridge
The check-in place that anyone who can travel to Thuan An cannot ignore is the old Thuan An Bridge. Standing on the new bridge, looking to the left-hand side, you will see the old bridge standing proudly. That place has preserved many steps of the people of Hue for many years. If you have the opportunity to pass this place in the afternoon of the sunset, it is gorgeous. The scene right at that moment is like a perfect and captivating picture.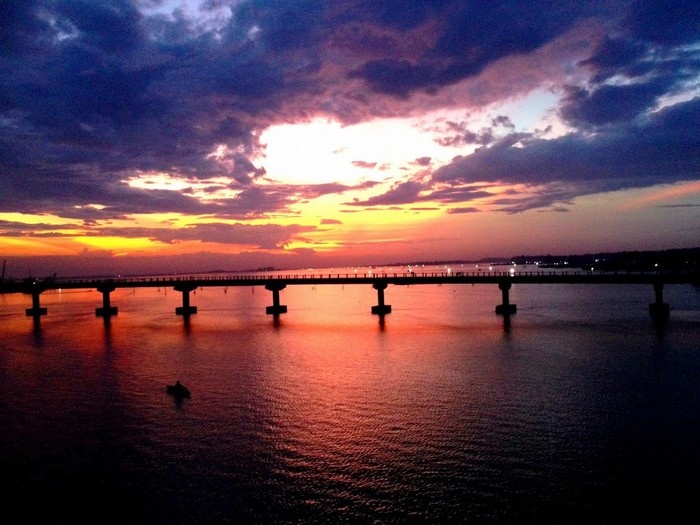 Tran Hai Dai
Around Thuan An, there are many famous historical sites. One of which is Tran Hai Dai, also known as Tran Hai Thanh, built under Gia Long King in 1813. Previously, Tran Hai Dai was used as a control place, room, etc. dwell as well as steer boats back and forth in this sea. Until 1998, this place was recognized as a national historical and cultural relic, attracting a lot of tourists to visit.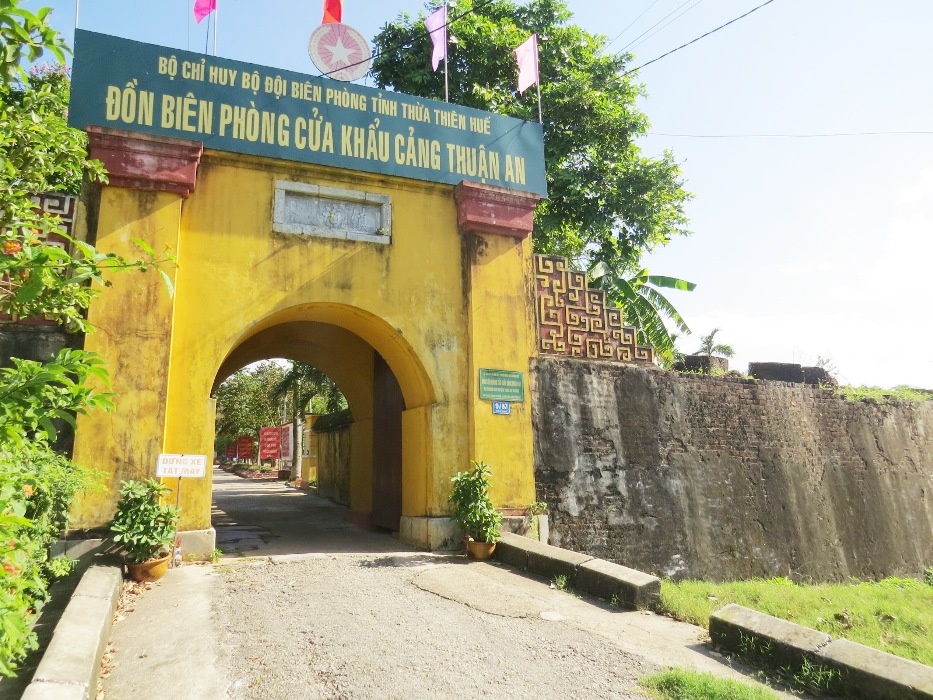 Anna Mandara Resort
If you want to enjoy the classy and luxurious resort services amid a peaceful and poetic natural space, Anna Mandara Resort is located near Thuan An beach. With a unique design style, fresh space, 5-star service standards, this place will surely bring you unforgettable experiences.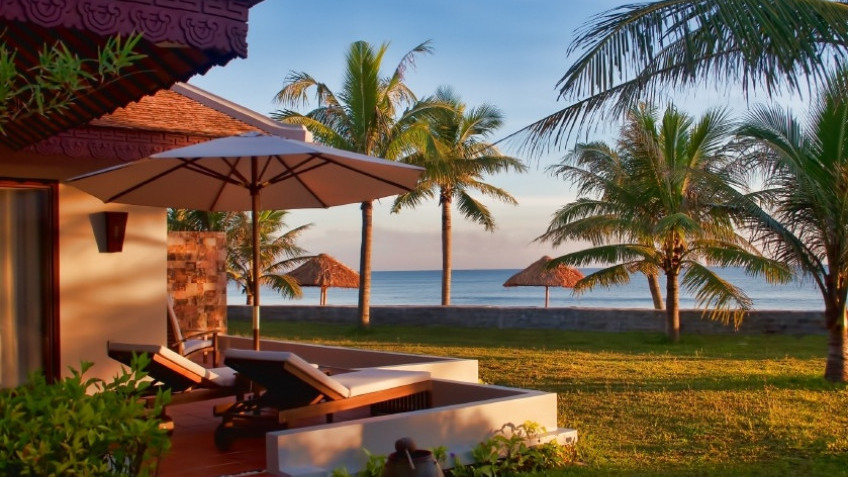 Bus cafe
To travel Thuan An without check-in Bus Cafe, the result is extremely regrettable. This is a beautiful cafe located just about 1.5 km from Thuan An. It was made of broken buses. With great creativity, people have turned them into unique spaces that are both funny and lovely but still pitiful. Come here, you will definitely get super-sparkling check-in pictures that make anyone interested in them love it.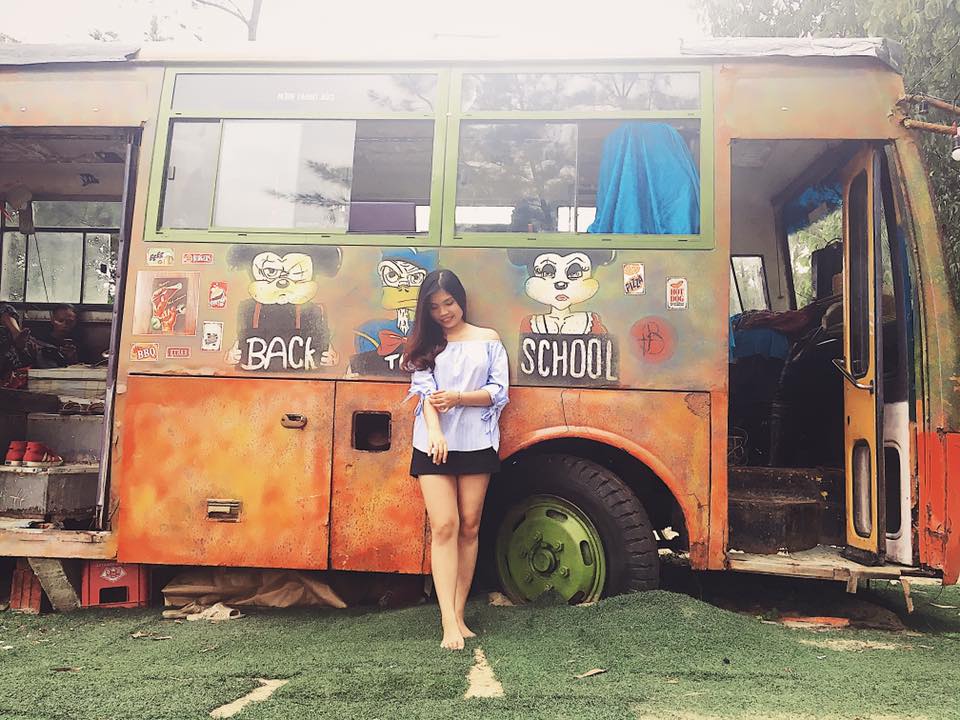 Above is the Thuan An beach travel experience we want to share. Hope that will help you have a complete and memorable trip.
Souce: https://dulichvietnam.com.vn/kinh-nghiem/kinh-nghiem-du-lich-bien-thuan-an/