Phu Quy Island is a pristine, peaceful place containing many interesting things for us to explore. So you already know when to travel to Phu Quy Island? How to go? Did you play here? Let us help you with the Phu Quy island travel experience in this article.

Briefly about Phu Quy island
Phu Quy is an island district located in Binh Thuan Province, about 120 km east of Phan Thiet city center. It has an area of ​​about 16 km2, including three communes and a population of about 25 thousand people. The surrounding of the island is a vast sea. Due to not being exploited much in tourism, Phu Quy retains the inherent natural and pristine beauty. Not only that, coming to Phu Quy island, you also have the opportunity to learn about the unique customs and habits of the people here.

Phu Quy island travel experiences that you should know
When should we travel
Phu Quy is located in the middle of the sea so that you have to go by ship. Therefore, choosing the right time is very necessary. The year-end period in Phu Quy often receives heavy rain and storms. That's why you should limit going to the island at this time. The best time to explore this place is in the summer, from April to June every year. This is the time when the weather on the island is quite pleasant. It is warm and sunny, the air is cooling, and there is no rain or storm.

How to move to Phu Quy island
To get to Phu Quy you must first go to Phan Thiet city. There are many ways for you to move to Phan Thiet such as by plane, bus, train.
From Phan Thiet, the only way to get to the island is by boat. Depending on the time and conditions, you can go by speed boat or slow boat.

Go by slow boat
If traveling by slow boat, it will take about 6 hours to reach the island.
Fare:
VND 150,000 / person / regular seat
VND 250,000 / person / room chair
By speed boat
The high-speed boat will travel faster, but tickets will be higher. Here are some high-speed boats that you can refer to:
High speed Hung Phat boat
– VND 250,000 / person / chair or regular bed
– VND 350,000 / person / air-conditioned bed
Phu Hung medium-speed boat
Ticket price: 250,000 VND / person / time
Motels and hotels on Phu Quy island
Currently, there are many homestays on Phu Quy island, motels as well as hotels to cater to the needs of tourists. Especially motels, hotels on the island have free shuttle service. So you need to contact the reservation in advance so they can pick you up when you come to the island.
Here are some good places to stay on the Island that you can refer to:
Long Vy Guesthouse
Room rates from 150,000 VND / 1 night
Anh Chan Guesthouse
Room price from 250,000 VND / 1 night
Ms. Sang's Homestay
Room price is only 50,000 VND / 1 night
Things to do
Trieu Duong Bay
Phu Quy Island has many exciting and attractive places to visit and explore. One of the areas that any visitor to this island cannot ignore is Trieu Duong Bay. This is one of the areas with the most beautiful natural landscape on the island. This place has a romantic stretching beach, fine white sand, and clear blue sea. Trieu Duong Bay is like a vivid picture of nature but also poetic but lyrical.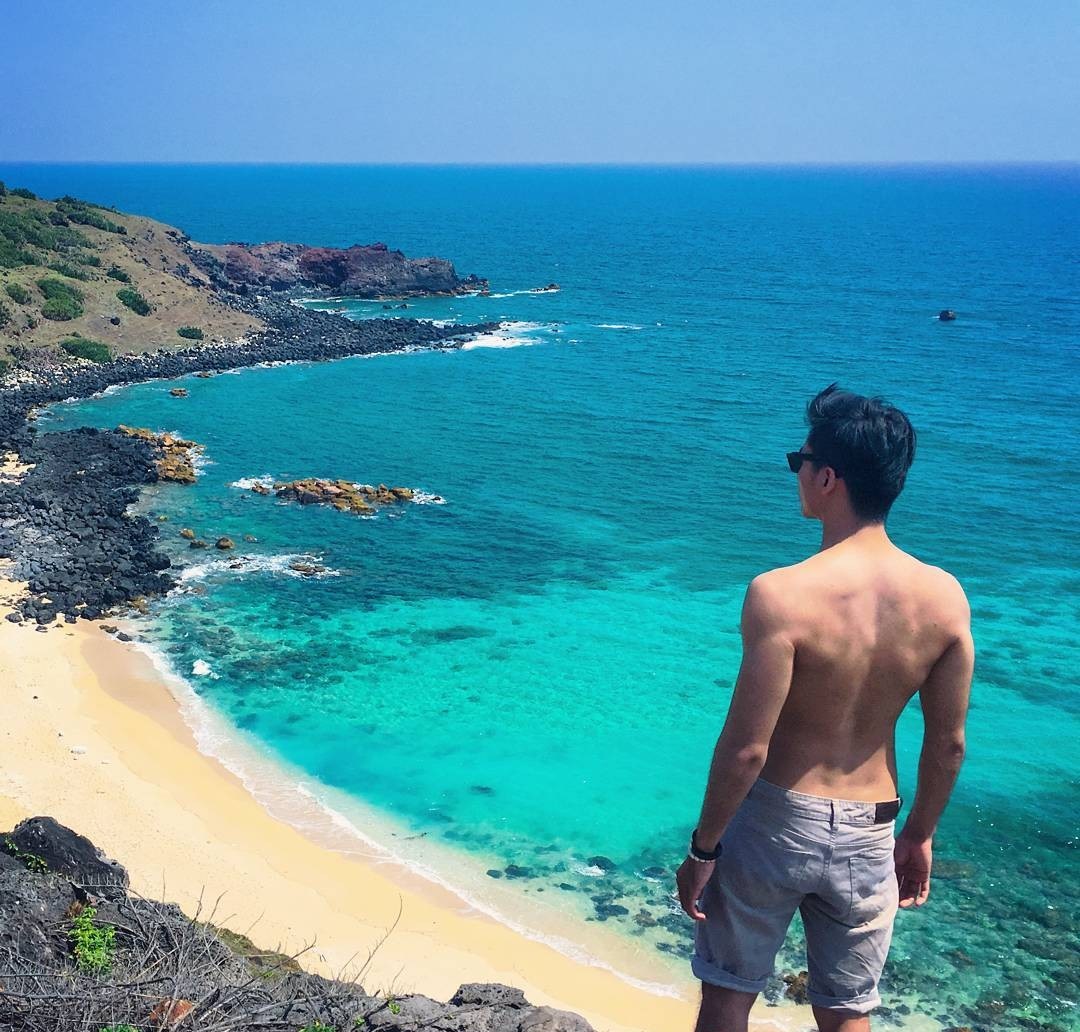 Linh Son Pagoda
One of the most famous attractions on the island that you should not miss is Linh Son Pagoda. This is a beautiful temple built on Cao Cat mountain and is a place frequented by islanders to pray for peace and health. This temple is famously sacred. Not only that, but the beautiful architecture of Linh Son Pagoda also attracts many tourists to visit every day.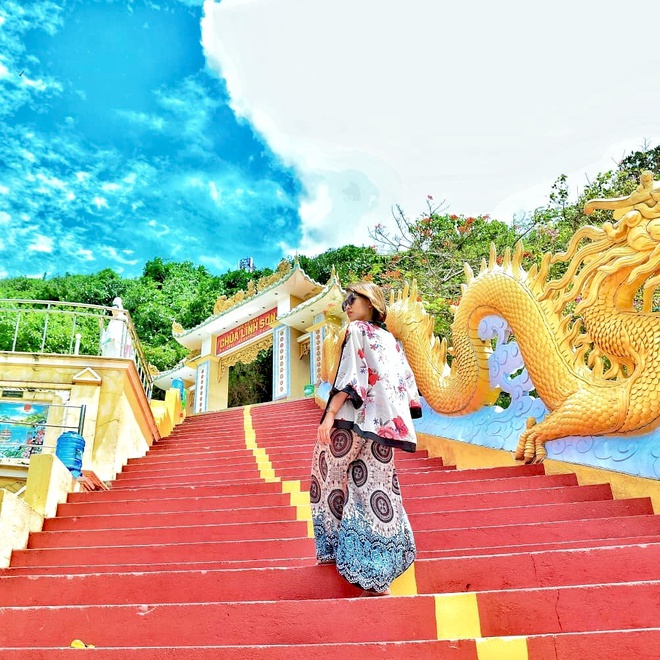 Phu Quy lighthouse
Phu Quy Lighthouse is built on Cam Mountain, located at an altitude of 108m above sea level. This is the highest location on the island. To conquer this lighthouse, you will have to climb 120 stone steps. However, from here, you will have the opportunity to see beautiful natural scenery.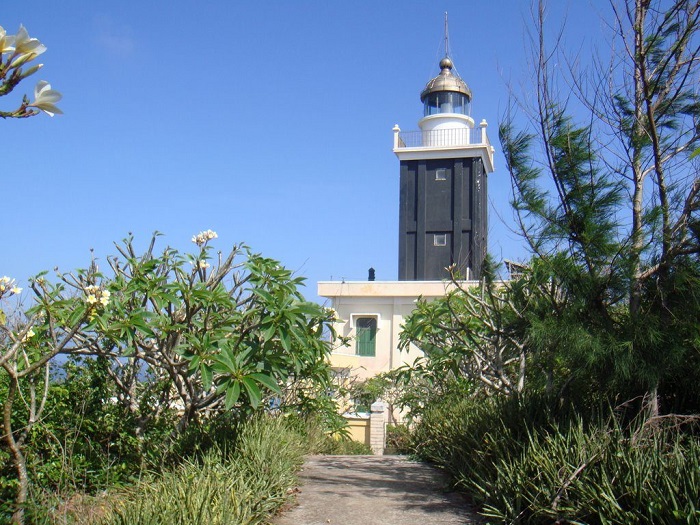 Bai Nho Beach
Traveling to Phu Quy on hot days, definitely can not miss the opportunity to swim there. The island has many beautiful beaches. One of the most beautiful and popular beaches on the island is Bai Nho Beach. This beautiful beach has a crescent moon shape and is surrounded by majestic limestone mountains. The sea water in Bai Nho Beach is clear, cool and the atmosphere here is extremely fresh, making you feel extremely refreshed and pleasant.

Hopefully the experiences of Phu Quy travel we share above will help you to have an interesting and memorable trip.
Source: DulichVietnam