Enjoy the cruise with the breath of a tropical sea, the cool breezes and mingle, and the great space of Nha Trang Bay is the best experience that you should not refuse. Let's explore Horizon Cruise Nha Trang to enjoy the most beautiful bay in the world!
The coastal city of Nha Trang is already very famous for its enchanting bays and islands in the middle of the vast ocean, so to see the whole sea, choosing Horizon cruise is the best way. With Horizon Cruise, you can both fully enjoy the beauty of Nha Trang Bay and enjoy top-class travel and entertainment services with many exciting activities.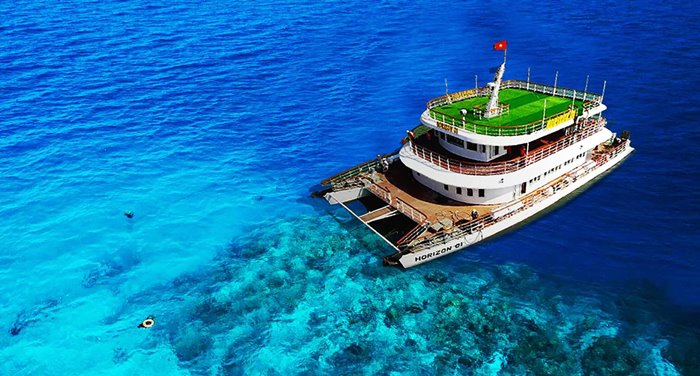 Explore the world's most beautiful bay with Horizon Cruise Nha Trang
Horizon Cruise is managed by Crystal Bay Group, operating on Nha Trang waters. The yacht has a 3-story design that fully integrates tourism and resort facilities to bring visitors the most beautiful experiences.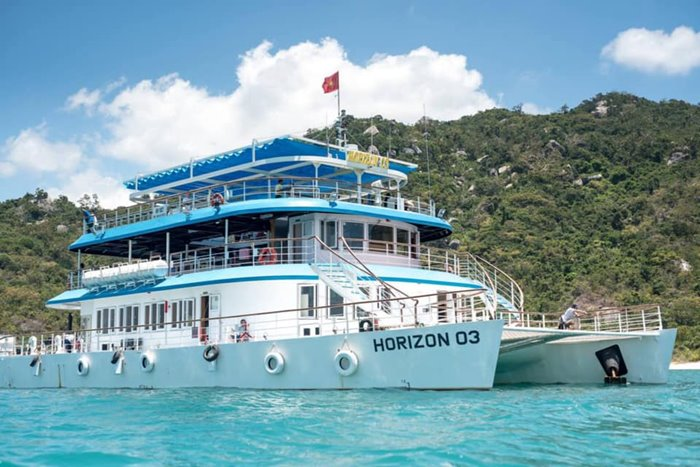 The yacht's design is very modern with delicate blue-white tones, with the owner providing a 360-degree view to meet the sightseeing needs of visitors, so the creation of the yacht is slightly open. Visitors can enjoy watching scenes from any position.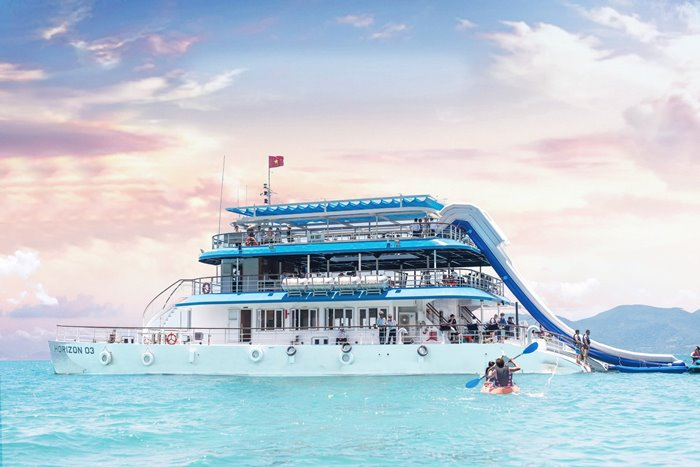 Coming to Horizon cruise, in addition to check-in in to admire the beautiful scenery, visitors can participate in many recreational and sports activities on the yacht, such as going on a giant water slide and checking in new floating floats, rowing, Sightseeing kayaks, snorkeling, fishing. There is no need for exciting experiences; just relaxing on a yacht and enjoying the incredible scenery of one of the 29 most beautiful bays in the world is already a great thing for anyone.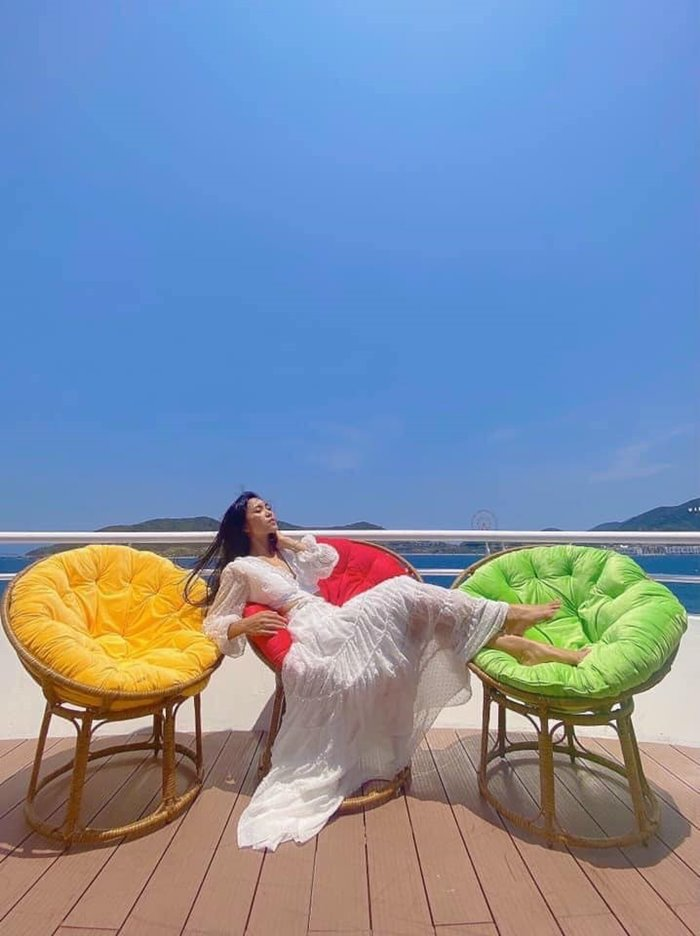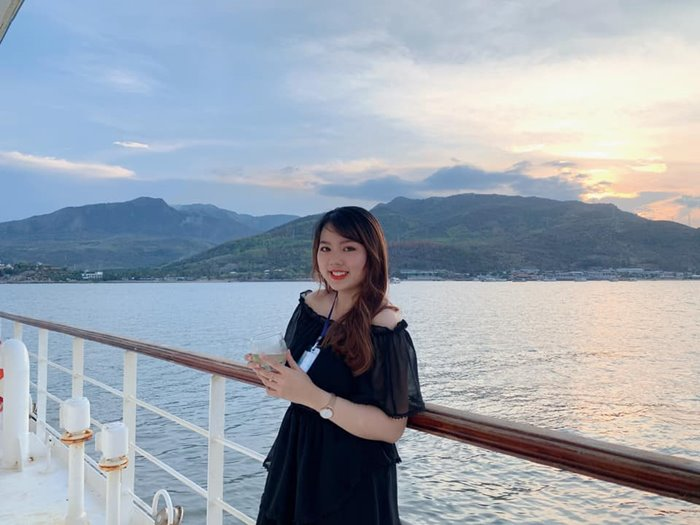 In addition to experience check-in, the cuisine at Horizon cruise is also a plus point that makes many people fascinated. Here visitors will enjoy fresh seafood with a variety of processing methods in a luxurious space. Diverse culinary styles, attractive dishes prepared by talented chefs will make you explode in taste during the journey.
Journey to see the whole Nha Trang
Before officially embarking on the journey to explore Nha Trang Bay with Horizon Cruise, you will be greeted by special music performances and delicious drinks.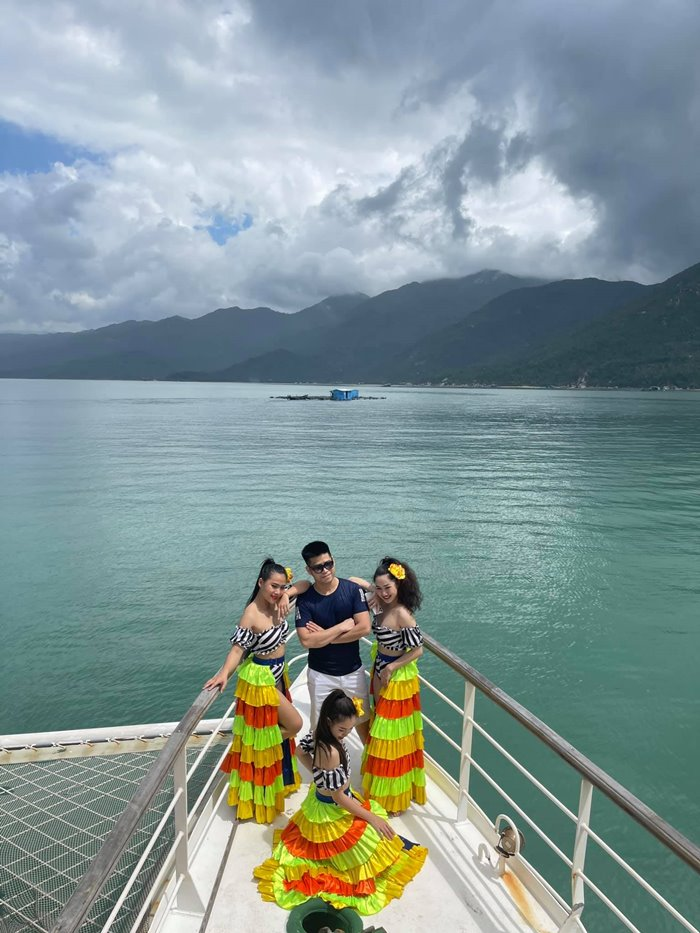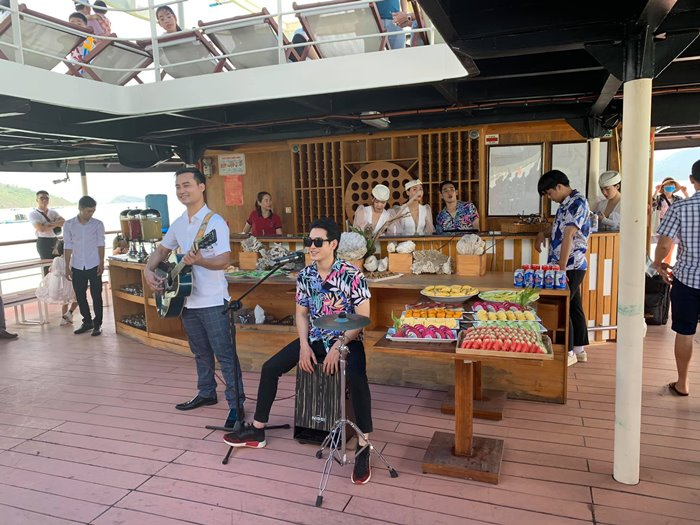 Next, the Horizon cruise will take you to depart toward the Orion shore area, where the scenery is very peaceful and wild. At this time, Horizon's staff will guide visitors on safety information when traveling by water, and organize fun activities and connect visitors.
Next, visitors will enjoy participating in water sports activities such as giant pontoon slides, diving, kayaking, fishing, etc.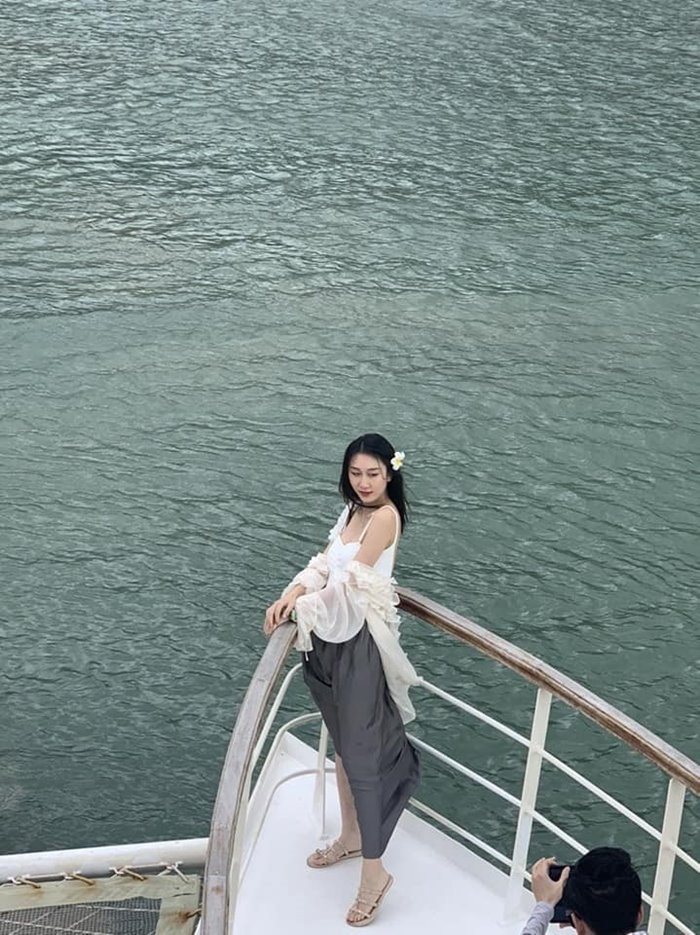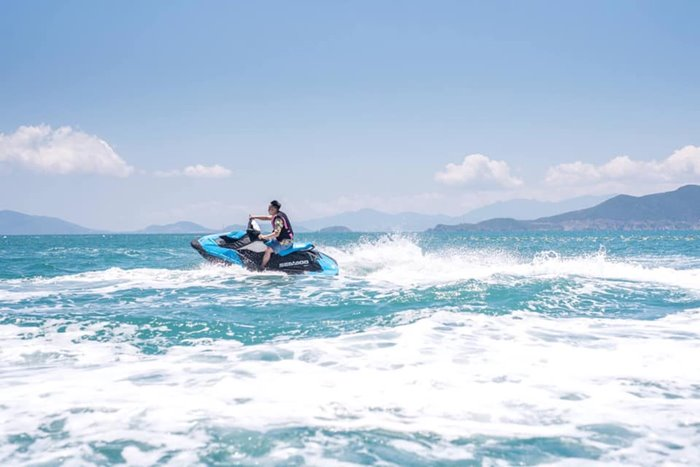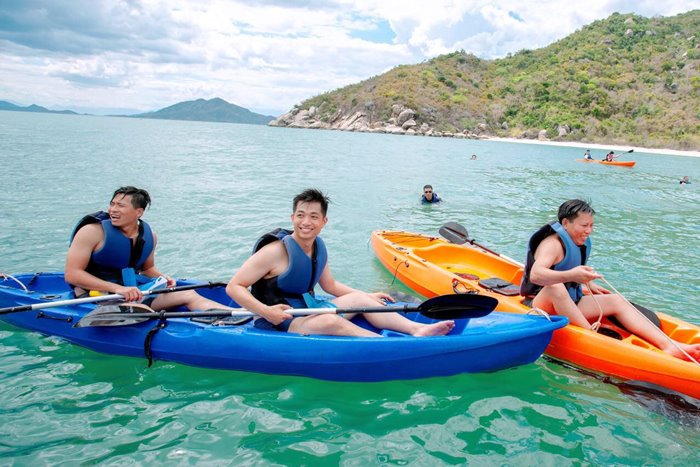 Cuisine on the cruise will bring guests taste feasts with seafood dishes, grilled meats, cakes, fruits, and refreshing drinks.

Next on the return journey, from Horizon, you will see the fantastic scenery of Six Senses Resort, An Lam Ninh Van Bay from the sea, watch anglers catching fish or the life of fishers in fishing villages. Nha Trang Bay then returns to the mainland to participate in other tourism activities and experiences.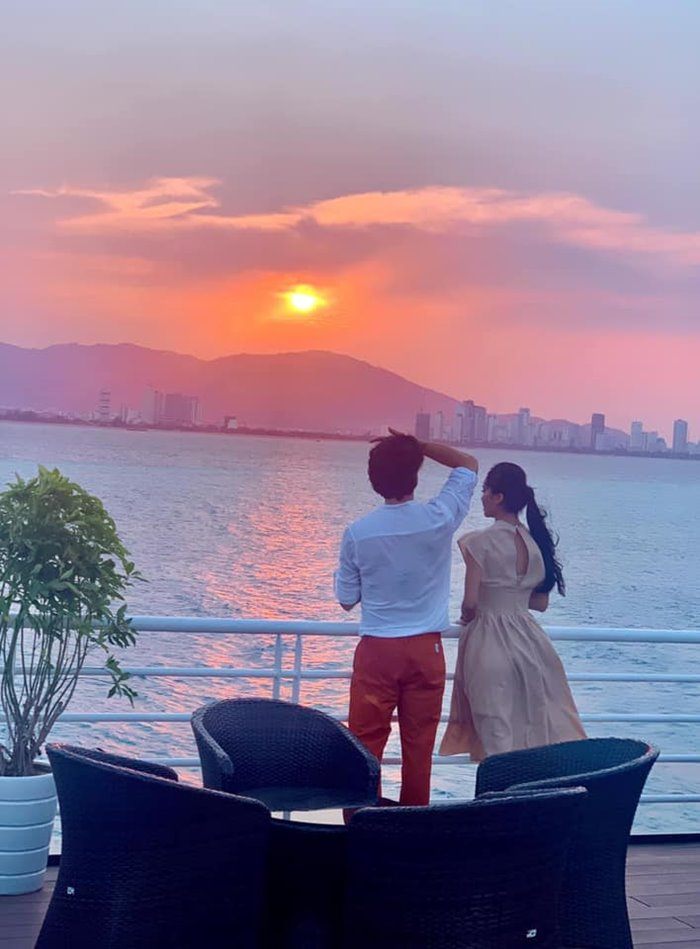 Check-in Horizon Cruise Nha Trang is an incredible journey that takes visitors lost in a beautiful landscape along with experiencing extremely "chill" activities. Coming to Nha Trang, if you want to find a unique and attractive experience, definitely do not miss the experience of cruising.