Ha Giang is always the ideal choice for those who want to leave the urban bustle to come to peaceful and pristine places. One of the most famous natural landscapes of Ha Giang is Tu San alley and Nho Que River. And in this article, we will share with you the most necessary Tu San alley travel experience.
Introduce briefly about Tu San alley and Nho Que river
Tu San and Nho Que River are Ha Giang's extremely famous landmarks. This place is located right at the foot of Ma Pi Leng – one of the most rugged and majestic passes of Vietnam. Previously, the Nho Que River was a plentiful source of water for hydroelectric power and also a place where people often catch fish. In recent years, with its picturesque natural scenery, Tu San alley and Nho Que river are popular tourist destinations.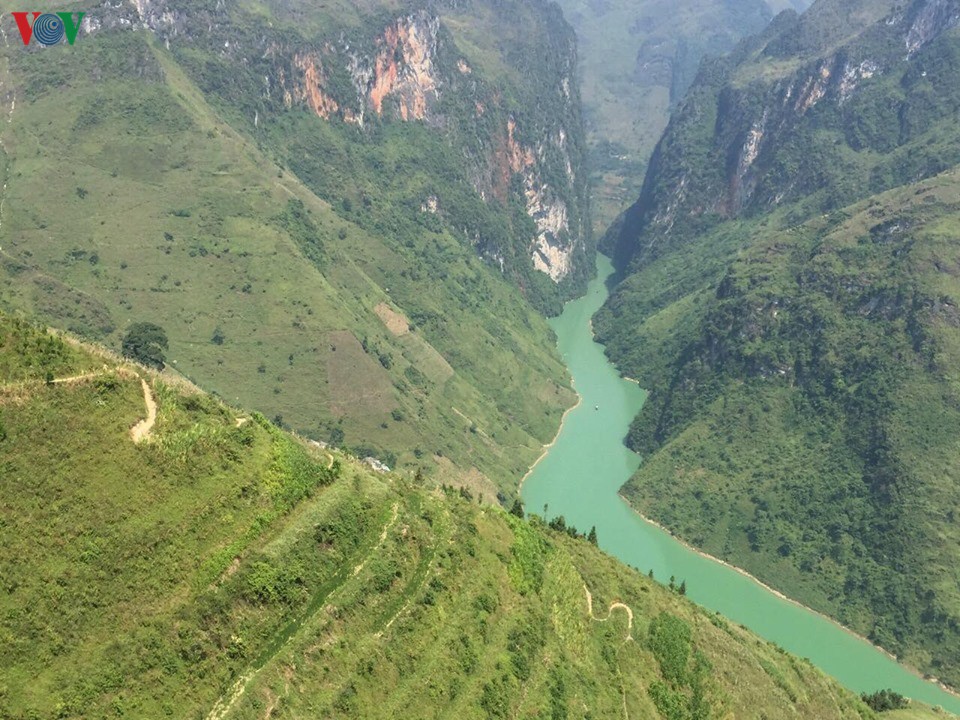 The most-needed Tu San travel experience
When should we go?
In general, you can enjoy the beautiful green scenery of Tu San and Nho Que at any time of the year. According to Tu San alley travel experience, here are some of the most ideal times for you:
Spring: This is the time in Ha Giang, where many festivals with distinctive and attractive activities take place. Just discovering the magnificent and pristine scenery of Tu San alley, just having the opportunity to attend the unique festivals is terrific, isn't it?
March is also the time when many people choose to come to Ha Giang and Tu San alley because this is the season of peach blossom and plum blossom. The water of the Nho Que River and this time is also beautiful blue.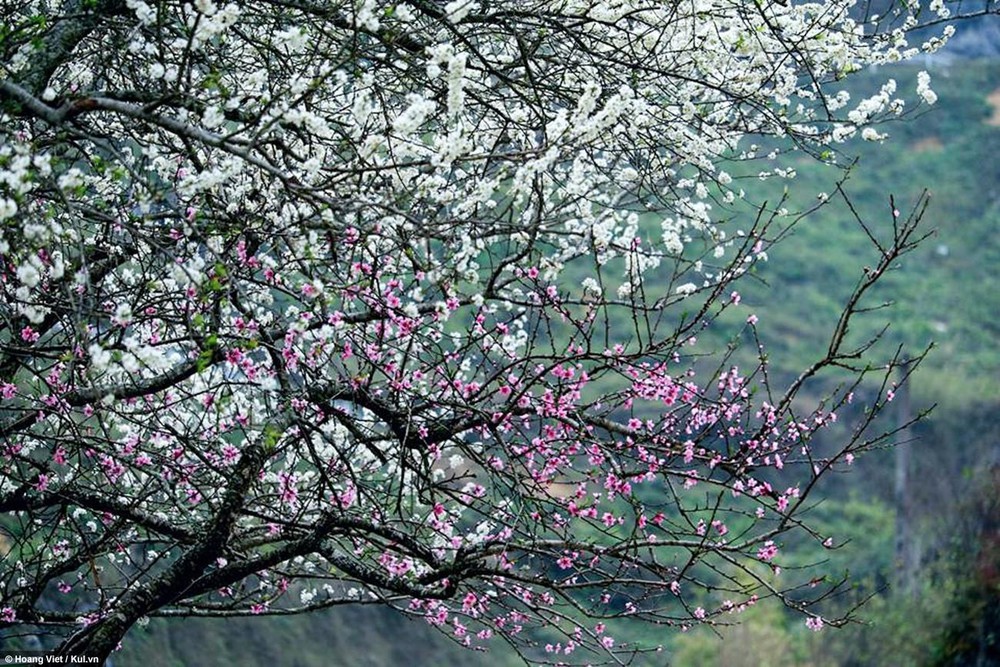 October is the season when buckwheat flowers bloom. The weather here is a bit cold, but it will bring you a memorable experience.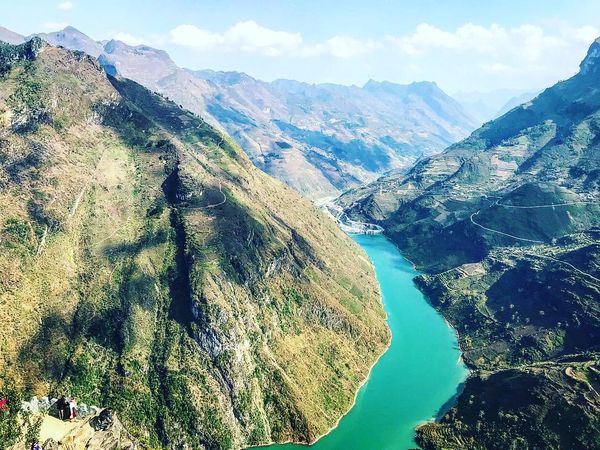 How to get to Tu San Alley and Nho Que
The distance from Hanoi to Ha Giang is about 300km. According to Tu San alley travel experience, you should go by coaches. Every day, there are always a lot of coaches running the route Hanoi – Ha Giang, starting from Hat Dinh with the ticket price of only about 250,00 VND / 1 person.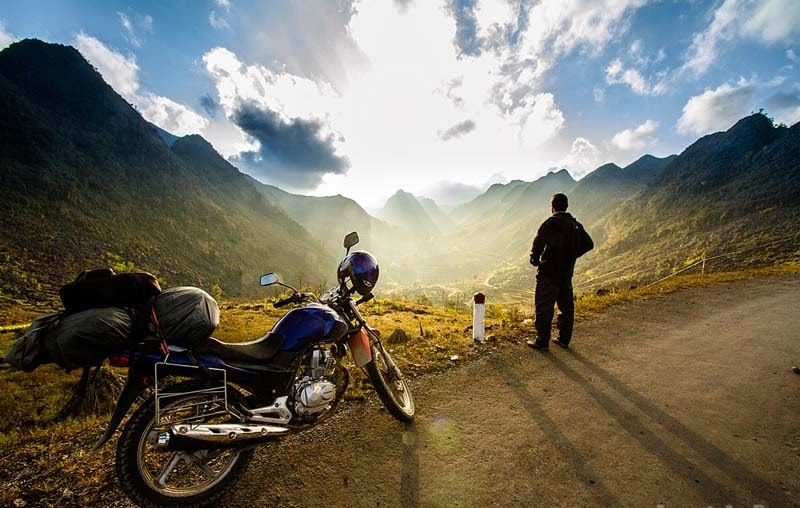 For young people who like to experience and explore, motorcycles are the ideal means because of the initiative and the exciting things that it brings. From the center of Hanoi city, you pass Thang Long bridge and follow the DCT05 highway then turn to Highway 2B. Go straight to Tuyen Quang. Continue to move through Ham Yen, Bac Quang, and Vi Xuyen to come to Ha Giang.
Great experiences you should not miss
See the river from above
Nho Que and Tu San are located at the foot of the legendary Ma Pi Leng pass. Anyone who comes here also wants to conquer this mountain pass to have the opportunity to admire the scenery like the fairy place of the Nho Que River from above. Looking at Ma Pi Leng pass, floating between the clouds, below is the green Nho Que river flowing freely, you will find it extremely interesting.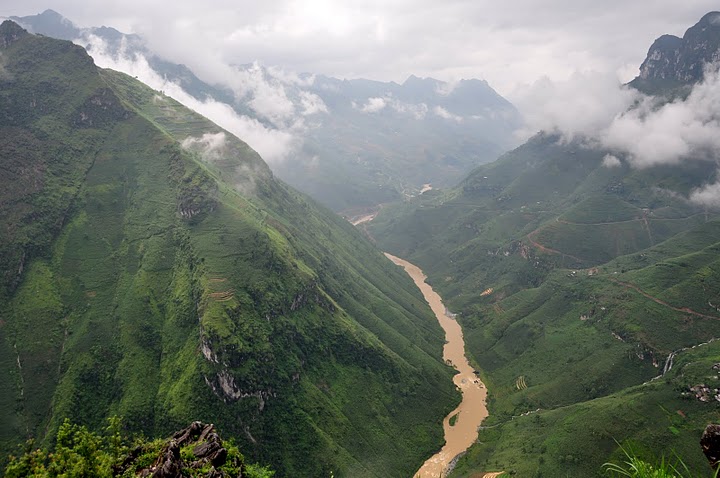 Conquering Tu San alley
Tu San Alley is made up of two extremely steep rocky cliffs. If you are a challenging person, then do not hesitate to conquer it immediately. Here, you will enjoy a fresh, cooling atmosphere and admire the extremely impressive natural picture.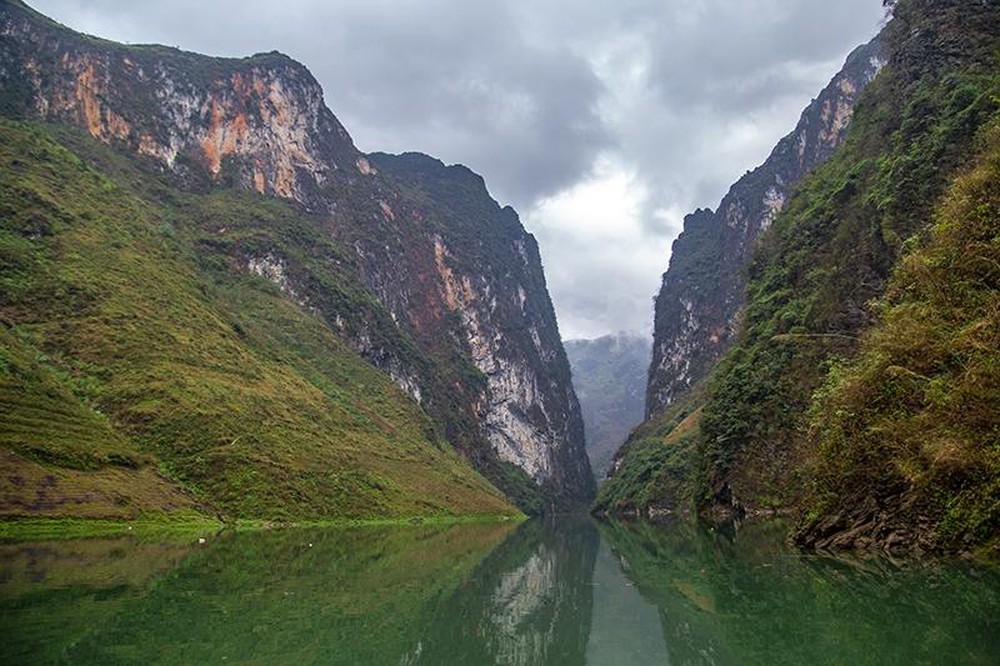 Rowing on Nho Que river
One of the extremely interesting experiences that you should not miss is sailing on the romantic Nho Que river . Sitting on a boat floating will be a great opportunity for you to enjoy all the poetic, lyrical but equally majestic scenery of Nho Que river.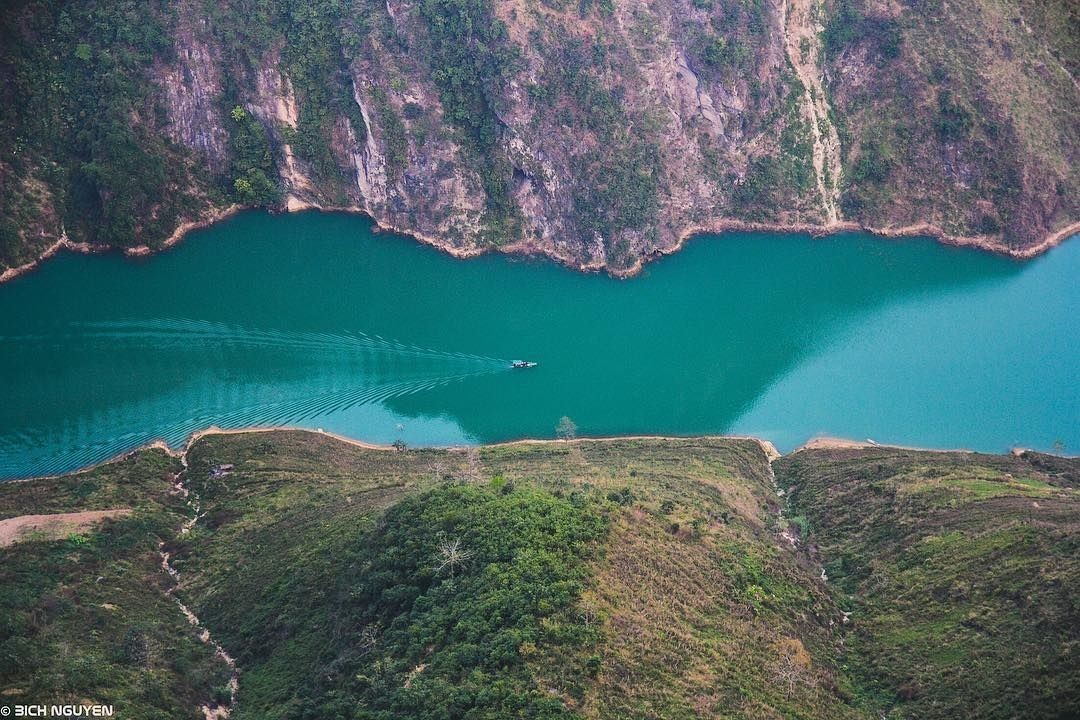 Above are some travel experiences of Tu San alley and Nho Que river we want to share. We hope to be of some help on your upcoming trip. Besides, you can also refer to some of our Northeast Northwest tours.
Source: dulichvietnam.com.vn