As one of the top tourist destinations, lakes with a large area, surrounded by the majestic mountains or located in the center of the city, are always the must-go location of the travelers.
With the number of lakes in the Top of Southeast Asia, Vietnam is a country with an outstanding system of rivers and canals, besides large natural lakes. Let's take a look at the top nine most famous lakes in Vietnam, which attract millions of visitors every year.
01. Dai Lai Lake, Vinh Phuc
This is a famous artificial lake of Vinh Phuc province, located in Phuc Yen commune, 50km from Hanoi. Dai Lai Lake has long been a popular destination for those who want to relax, have fun in winter or summer, because of the comfortable climate all year round, plus a luxurious resort system with entertainment activities that make visitors always feel satisfied.
02. West Lake, Hanoi
West Lake is one of the most famous natural lakes in Vietnam, so the locations around West Lake always attract a large number of visitors every weekend.
With the airy space and peaceful scenery, visitors can enjoy sailing, cycling on the lake, or enjoying coffee at the lakeside restaurants. In the summer, the West Lake water amusement park has a lot of exciting games such as sliding, and pipe slide that will make visitors excited.
03. Quan Son Lake, My Duc, Hanoi
Quan Son is an 850 ha lake area in My Duc district, 50km from the center of Hanoi. The lake's large surface covers a wide variety of vegetation, such as ornamental flowers, lotus.
View of surrounding limestone mountain creates a poetic and charming landscape. Tourists should come to Quan Son in the period from May to June when the lotus season is in full bloom; white flowers cover the lake very poetic.
04. Thac Ba Lake, Yen Bai 
Located 60km northwest of Hanoi, Thac Ba is one of the three largest artificial lakes in Vietnam. The lake consists of more than 1,300 islands with many beautiful caves and surrounding majestic mountains. Tourists will take a lot of time if they want to discover all the beauty here.
Also, tourists coming here will have many options to relax, such as fishing, exploring the lake on the boat, visiting local villages to learn about the culture of ethnic minorities.
05. Ngu Ho, Hue
Ngu Ho consists of 5 lakes connecting each other in the form of steps, a natural wonder located inside Bach Ma National Park, where has flora and fauna and diverse natural landscapes.
Ngu Ho lake is the magnificent flow through each step of the mountains, but at the end of those steps is a majestic fall with 300m height. Visitors should visit this place at the beginning of spring, the season of hundreds of blooming flowers. At that time, both the Ngu Ho and the Bach Ma National Park were covered with beautiful flowers, especially the crimson color of azaleas.
06. Tuyen Lam Lake, Da Lat
Tuyen Lam Lake is only 7km from the center of Dalat city, in natural green, with beautiful ancient pine forest surrounded. In particular, the oases are considered a highlight that Tuyen Lam Lake attracts a large number of visitors at all times of the year.
Visitors also do not forget to travel around the lake by boat, to enjoy the charming, peaceful scenery, as well as enjoy unique specialties.
07. Ba Be Lake, Bac Kan
Ba Be Lake is the largest natural freshwater lake in Vietnam and also among the largest lakes in the world. The ecosystem and flora and fauna in Ba Be Lake are incredibly diverse, with picturesque scenery with surrounding mountains, forests, waterfalls, and rivers. Currently, the lake has become a national monument area, an attractive destination for many domestic and foreign tourists.
Visitors can also explore the romantic natural scenery by going down the Nang river, visiting Puong cave or majestic waterfalls in the upstream.
08. Pa Khoang Lake, Dien Bien
Lake Pa Khoang is nearly 20km from Dien Bien Phu city, located in Muong Phang commune, Dien Bien province. The lake has vibrant vegetation, fresh and comfort climate all year round, surrounded by pristine forests and beautiful orchids.
Thanks to these nature's favors, Pá Khoang Lake has become an attractive destination for visit and camping. The resorts next to the lake also have many new forms of entertainment for the visitor such as fishing, boating or enjoying local specialties, etc.
09. Ba Ho stream, Nha Trang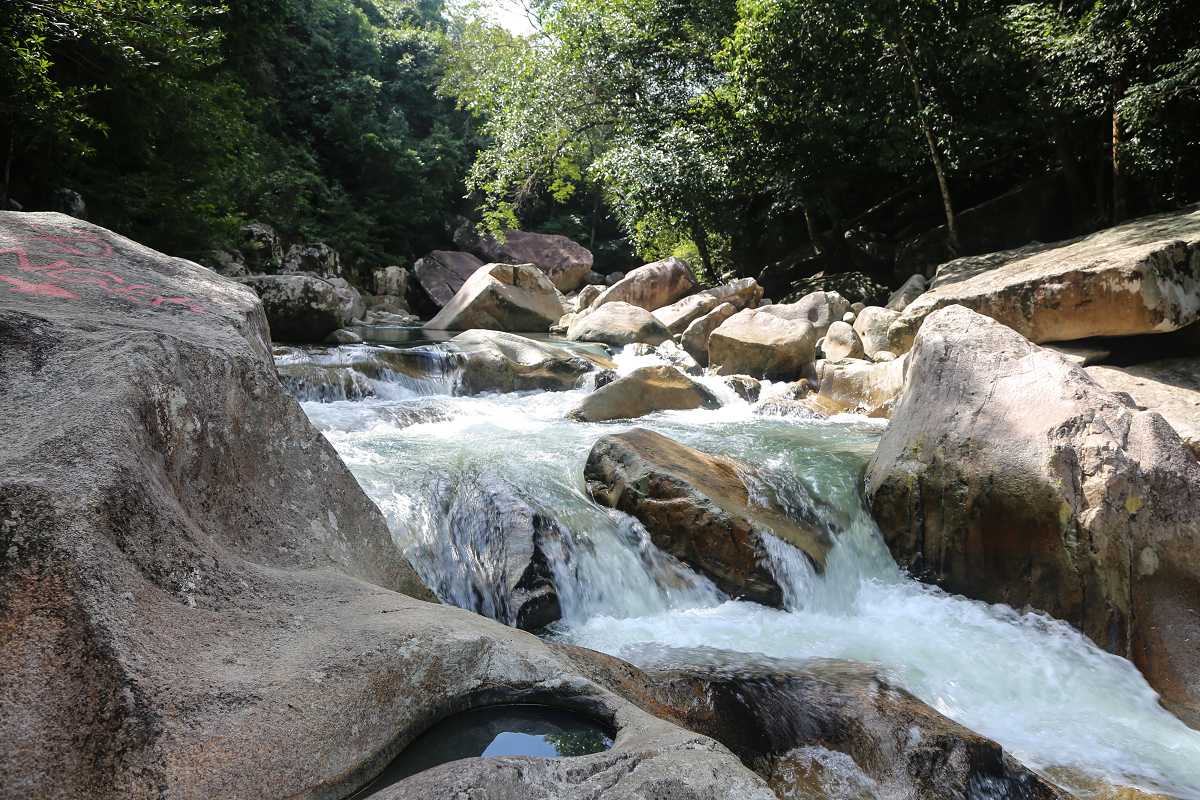 Ba Ho stream consists of 3 beautiful lakes quite close to each other, located in Ninh Hoa commune, Khanh Hoa province, about 25km from the center of Nha Trang city.
The formation of 3 lakes originates from a stream at the top of Hon Son mountain, each lake has its own beauty that is rare and also associated with a mysterious legend. Currently, there are many tourists coming to Ba Ho stream to relax every year.
Original post: https://dulich.laodong.vn/diem-den/diem-danh-nhung-ho-nuoc-noi-tieng-tai-viet-nam-748103.html