If you only have one day in Hoi An and don't know which foods to enjoy, the super attractive one-day food tour from CNN below will be the suggestion for you.
Not only in the top 13 most beautiful cities in Asia, or continually receiving compliments from the international newspaper, Hoi An but also attracts visitors by its rich and attractive cuisine. Recently, on September 25, CNN continued to introduce Hoi An cuisine and suggested a fascinating day tour in this city.
The super attractive one-day food tour you should not miss
In Hoi An, besides the typical local restaurants, this place also has a lot of restaurants serving proper European food for visitors. Therefore traveling here, visitors will have a lot of different culinary experiences, not monotonous and boring. If only one day in Hoi An, the suggestion from CNN right below will be an attractive choice that travelers should enjoy.
Start the morning with a hot loaf of banh mi
Banh Mi Hoi An is so famous for its attractive flavor, to Hoi An, you do not miss this fascinating dish. Breakfast with bread and a cup of Vietnamese cafe is the best in Hoi An. Eating bread, drinking coffee, and watching the river right at Cau Pagoda is the best choice.
The price of each loaf of Banh Mi is only from 10,000 VND to 30,000 VND, there are many addresses such as Banh Mi Phuong at 2B Phan Chu Trinh street, Banh Mi Lanh at 430 Cua Dai or Madame Khanh at 115 Tran Cao Van …
Enjoy lunch with a variety of delicacies at Hoi An market
For lunch in Hoi An, all you need to do is just visit the old town center market at 19 Tran Phu Street. This place is the legendary culinary paradise of Hoi An, with many famous dishes such as Cao Lau, Quang noodles, rice paper roll, chicken rice, banh my, tea, spring rolls, jackfruit mix.
The market has ample space with regular food stall next to each other, so you are comfortable choosing all kinds of Hoi An specialties. Prices here are also very cheap, from 20,000 VND to 100,000 VND, depending on the dish and size.
A delicious afternoon meal with the street vendors
Late afternoon on the promenade around the old town, you do not miss the opportunity to enjoy the fascinating dishes from the hawkers here. A fragrant grilled meat noodle dish grilled on charcoal grills, or crackers, steamed rice cake on the banks of Hoai River or mussel mixed with rice paper, corn sweet, in Cam Nam area is an ideal choice for visitors' afternoon meal.
Warm dinner with a range of Hoi An specialties
Hoi An's nightlife is also vibrant so that you will have many choices. The special dinner is Hoi An chicken rice, with outstanding restaurants such as Ba Ho at 16 Phan Chu Trinh, Ba Buoi No. 22 Phan Chau Trinh or chicken rice Ba Ty. Besides, other dishes such as grilled pork Ba Le, Cao Lau Ba Thanh, Mr. Hai's noodles are also attractive for dinner.
After dinner, visitors can admire the night beauty of the Old Town, take a boat to drop flowers on the Hoai River, participate in cultural activities, watch the reality show of Hoi An Memories. Besides, enjoying the hot soy milk late at night on Phan Chu Trinh street, silk cake, or ice cream at the Hoian night market is also exciting.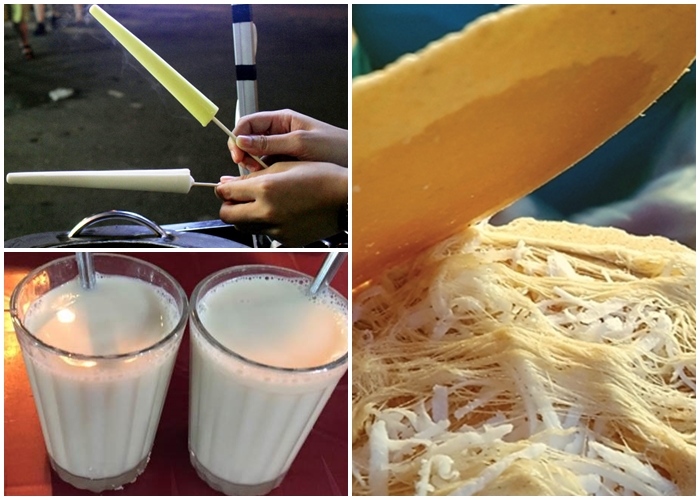 "Hoi An is a unique tourist city, so is the cuisine here" is the comment of CNN when introducing about Hoi An. This ancient city on the Hoai River, not only attracts visitors by its architectural beauty, cultural features but also by its signature foods.