Traveling to Khanh Hoa but only in Nha Trang is an unfortunate thing. Binh Ba Island is also a destination that you should not miss to go. Especially for young people who like to explore and conquer new lands, Binh Ba Travel is always the ideal choice. And this article will share with you the most necessary travel experiences on Binh Ba Island.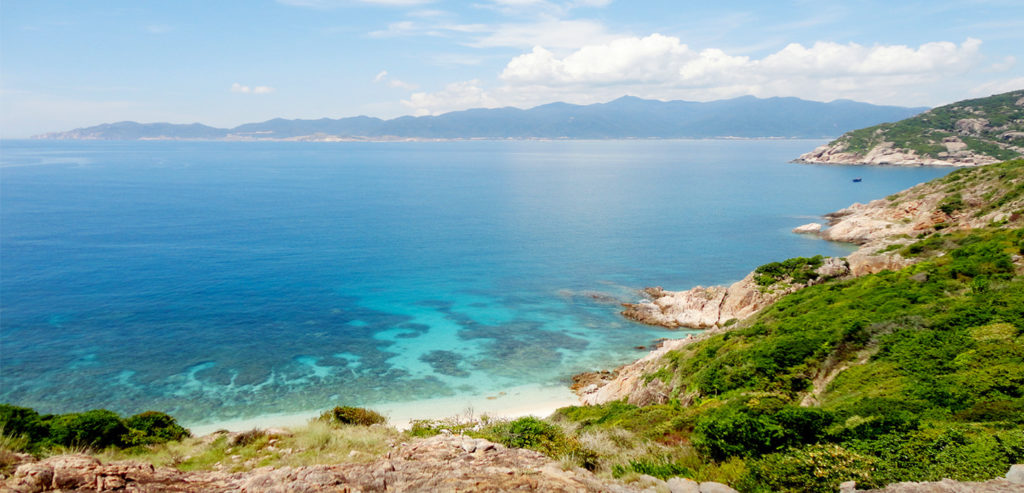 Brief introduction of Binh Ba Island
Binh Ba is a pristine and peaceful island located in Cam Binh commune, Cam Ranh city, Khánh Hòa province, about 60km from the center of Nha Trang city and 390km from Hồ Chí Minh city. The area of ​​this island is only about 3 km2 and now there are about 5000 people living.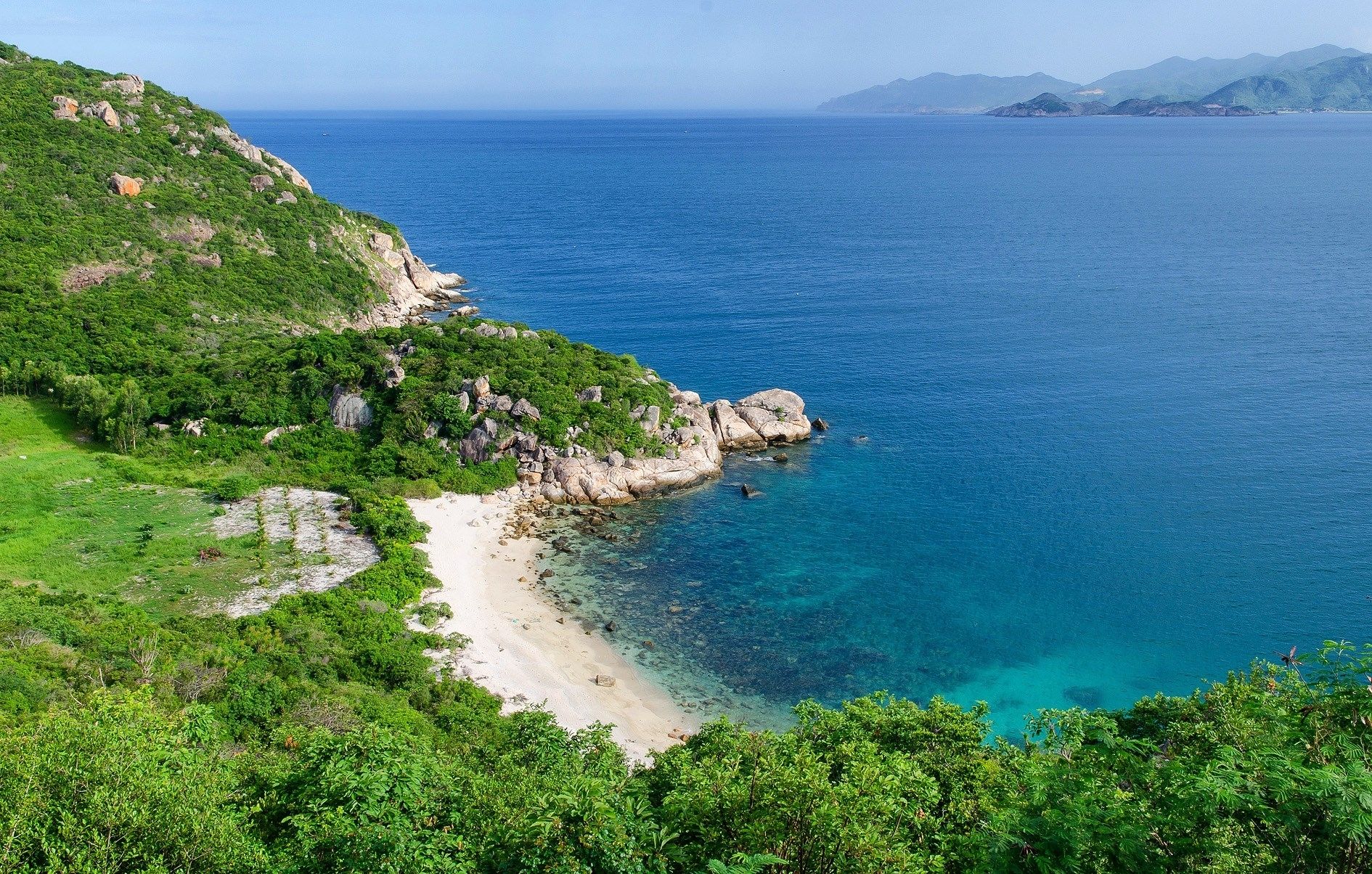 Previously, Binh Ba Island served for military purposes. Therefore, the access to the island is strictly controlled. However, today it has been much more relaxed. Due to less exploitation of tourism, Binh Ba retains its pristine and idyllic beauty. Traveling to Binh Ba, you not only enjoy the fresh air but also have the opportunity to visit many long-standing historical sites.
Binh Ba Island travel experience you should know
Weather and climate
The weather and climate on Binh Ba are more similar in Nha Trang. So the majority of tourists will combine travel to Nha Trang and Binh Ba Island on the same trip. According to Binh Ba travel experience, the best time to explore this place is from March to September every year. This time is when it rarely rains, the sky is calm, so it will be very convenient for the journey to explore the island of tourists. You should not come here between October and December because there will be regular rain and storms.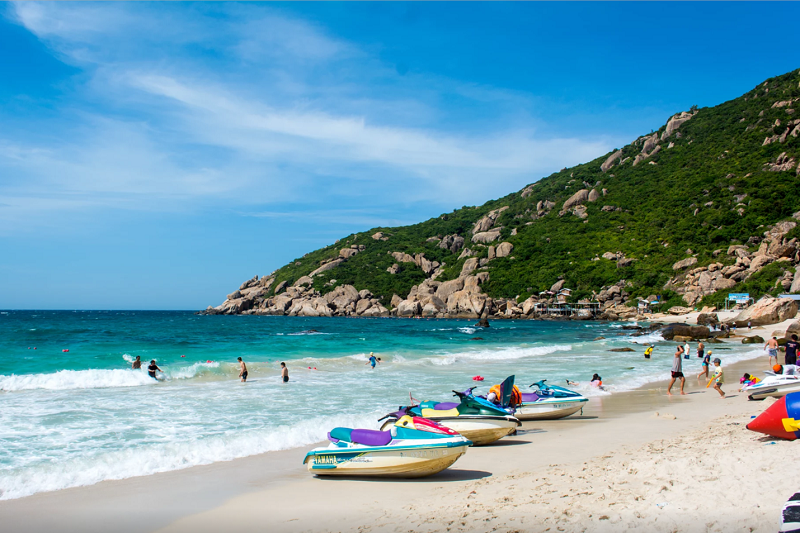 Places not to miss
Bai Chuong
Binh Ba Island is famous for its beautiful poetic beaches. One of the most beautiful beaches here that you should not miss is the Chuong beach. Located far away from residential areas, Chuong beach still retains its wild and peaceful beauty. The sea water here is very clean but a bit deep so when bathing at this beach you should be careful. Bai Chuong is also a great place for you to catch the dawn in the early morning.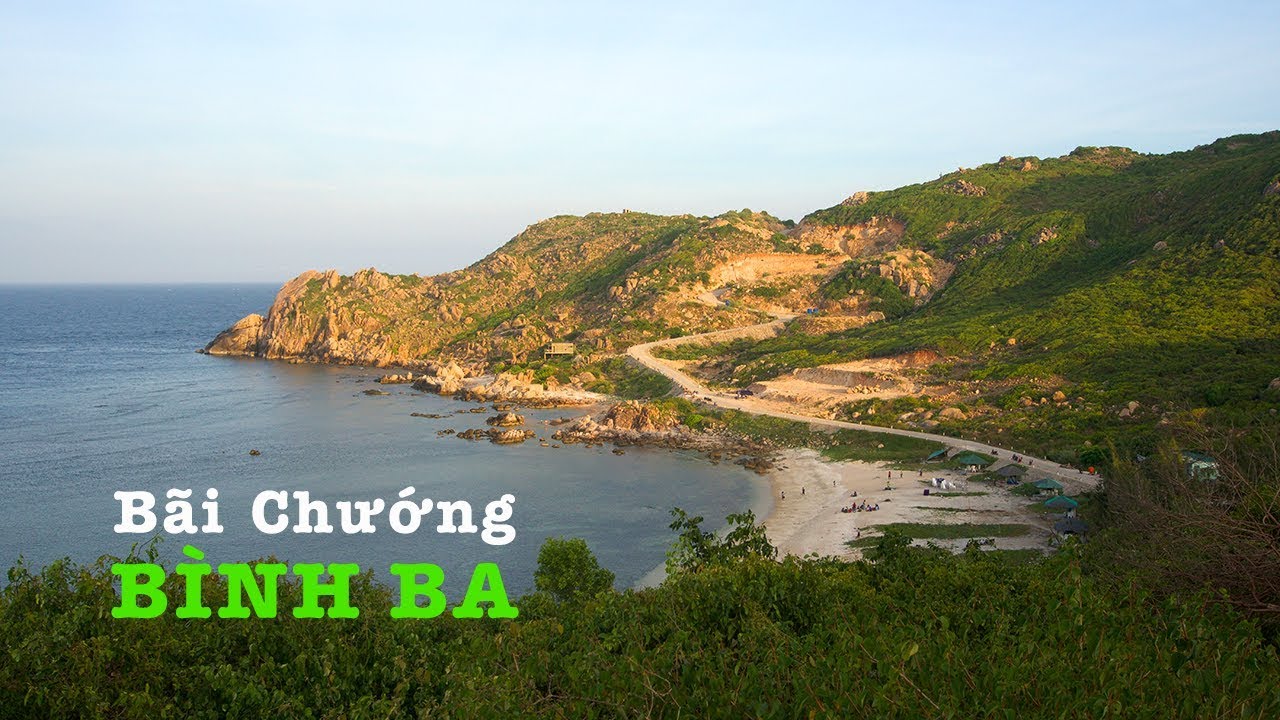 Bai Nom
Another beach that you should not miss when traveling to Binh Ba Island is Nom Beach. The sea water here is clear and the sand is long and fine white. Surrounding Nom beach is the majestic high cliffs creating an extremely poetic natural setting. Bai Nom is considered the most ideal beach for bathing on Binh Ba Island. Especially every Saturday night the people here organize a party for visitors to have fun and eat and drink.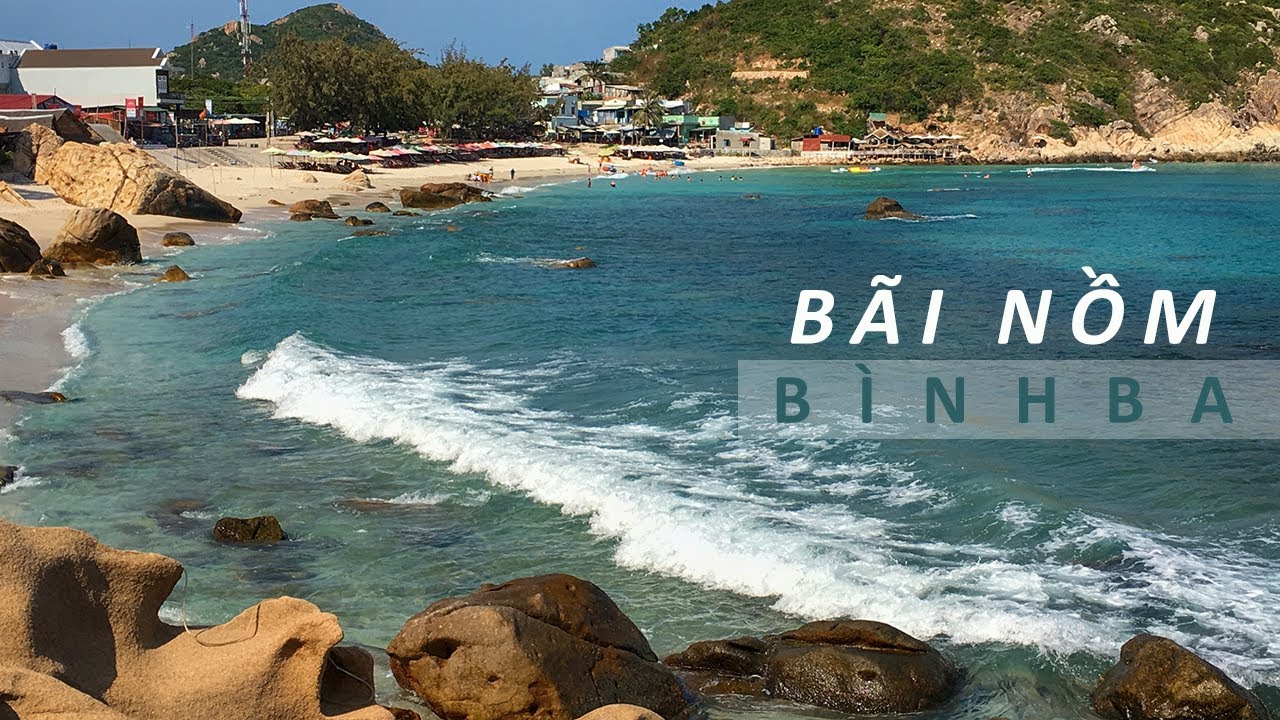 Old House Beach
Old House Beach is considered as one of the most beautiful beaches on Binh Ba Island and also the most special beach. Unlike other beaches, Nha Cu beach has a blue sea color. When close to the coast, the sea is pale blue. This is because there are many corals and sea urchins on the sea floor. The fine white sand is nestled behind the majestic cliffs that make the natural scenery here so beautiful.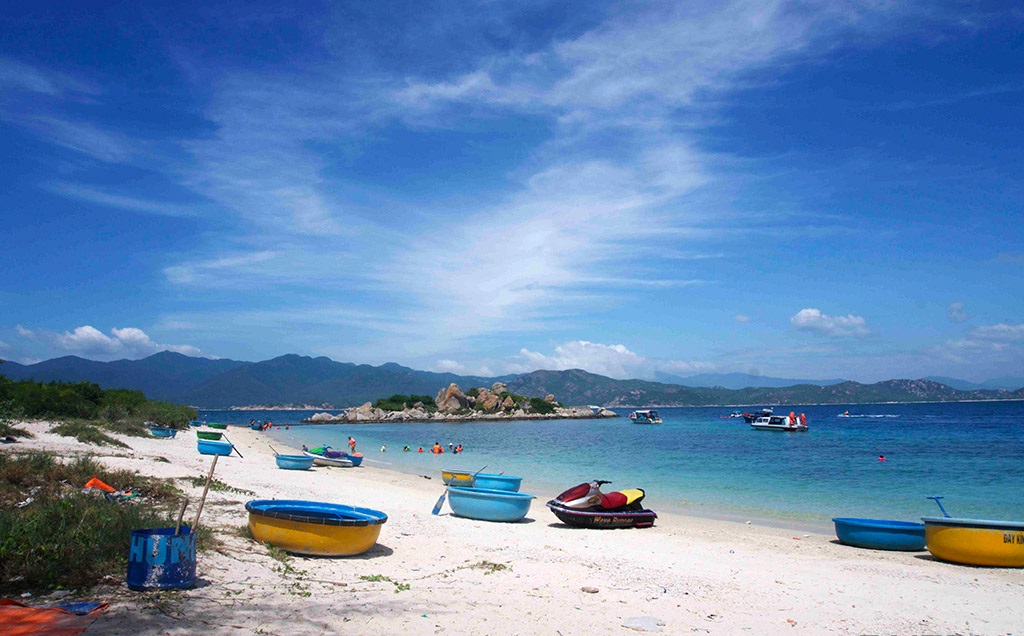 Red Lawn
Bai Co Hong is also a check-in destination that many young people love when traveling to Binh Ba. This is not a beach but a vast meadows field. The reeds here have a very special pink color. They combine with the blue of the sea, the sky to create a vivid natural picture, enough to captivate all visitors when coming here.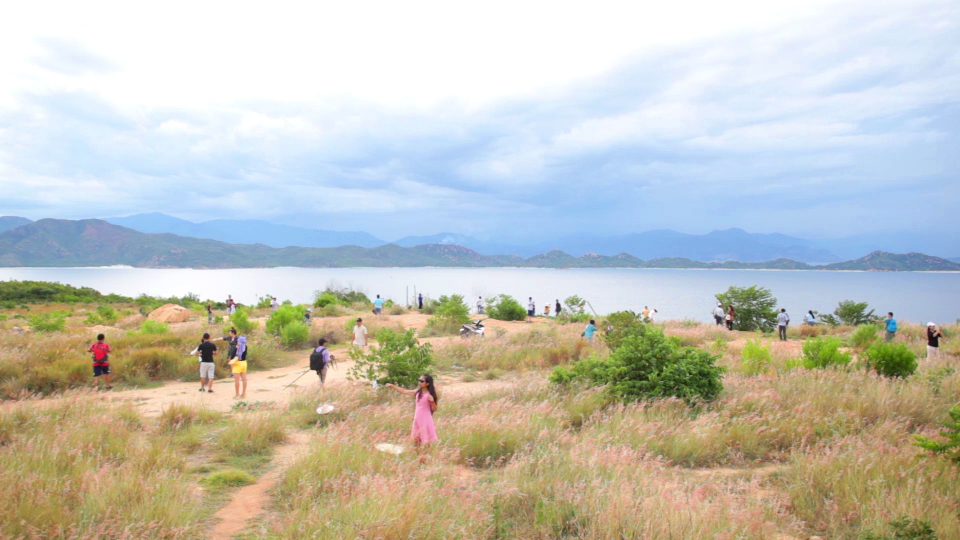 Binh Ba Market
If you want to find a place to shop, go to Binh Ba market. This market can be said as a culinary paradise with countless delicious dishes. Also here you can also buy fresh seafood at extremely affordable prices.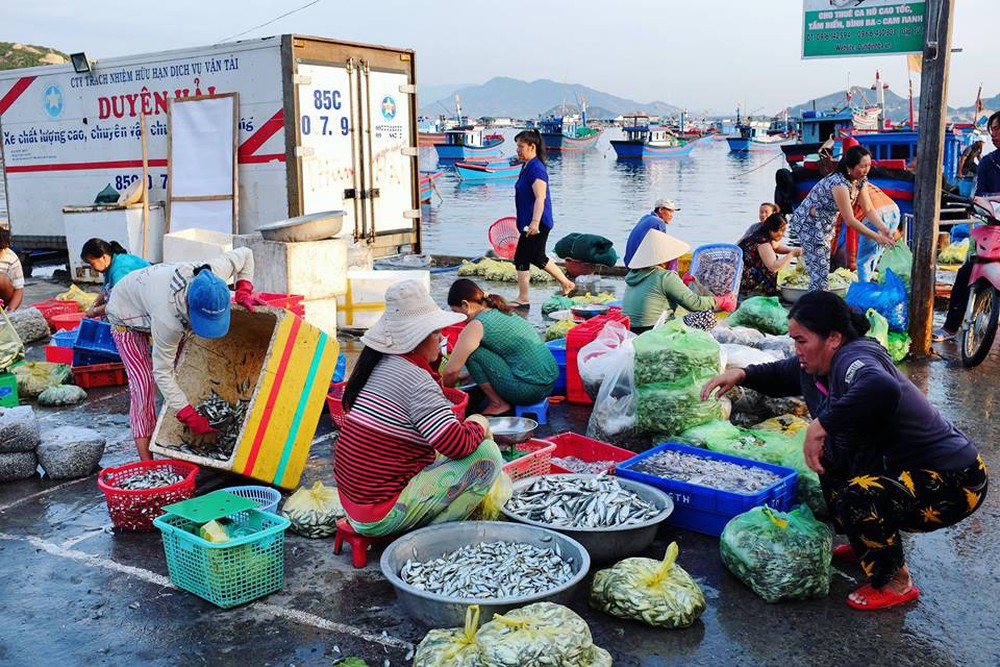 What to eat when traveling to Binh Ba?
You may not know that Binh Ba has another name for the lobster island. Because lobster is one of the most famous specialty dishes on the island. So come here, do not miss the opportunity to enjoy lobster offline.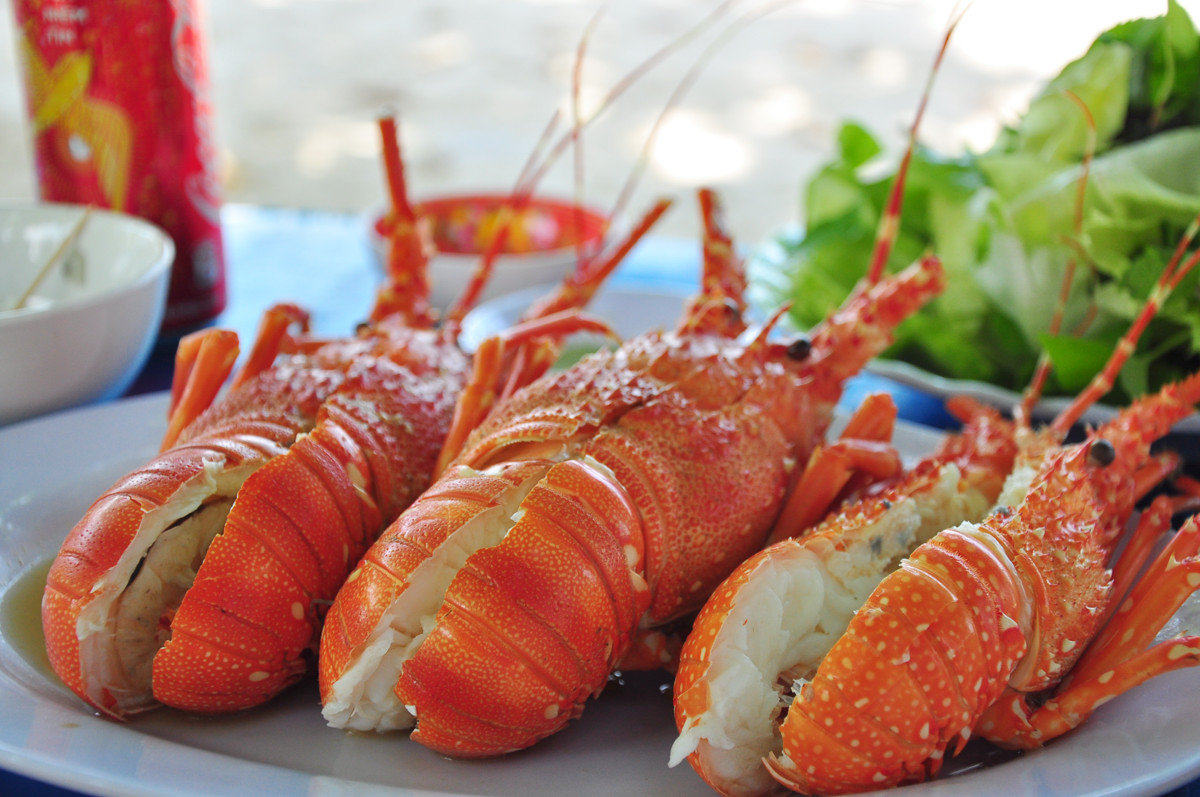 In addition, in Binh Ba, there are many other delicious and delicious dishes waiting for you to enjoy such as fish ball vermicelli, fish cake soup, seafood bread, steamed crab, shellfish salad, etc.
Hopefully the information we share above will help a bit for your upcoming trip. 
Source: dulichvietnam.com.vn