Traveling Quy Nhon without exploring the Hon Kho Island is extremely regrettable. In this article, we will share some of the most necessary Hon Kho island travel experiences.
Introduce briefly about Hon Kho island
Hon Kho, also known as Hon Cu Island, is a stunning island located in Hai Dong hamlet, Nhon Hai commune, Quy Nhon city, Binh Dinh province. It is located about 15km from the center of the coastal town of Quy Nhon and is one of the 32 islands of Binh Dinh province. Hon Kho, Ky Co, Eo Gio, and Cu Lao Xanh are the four hottest tourist destinations of Binh Dinh tourism today.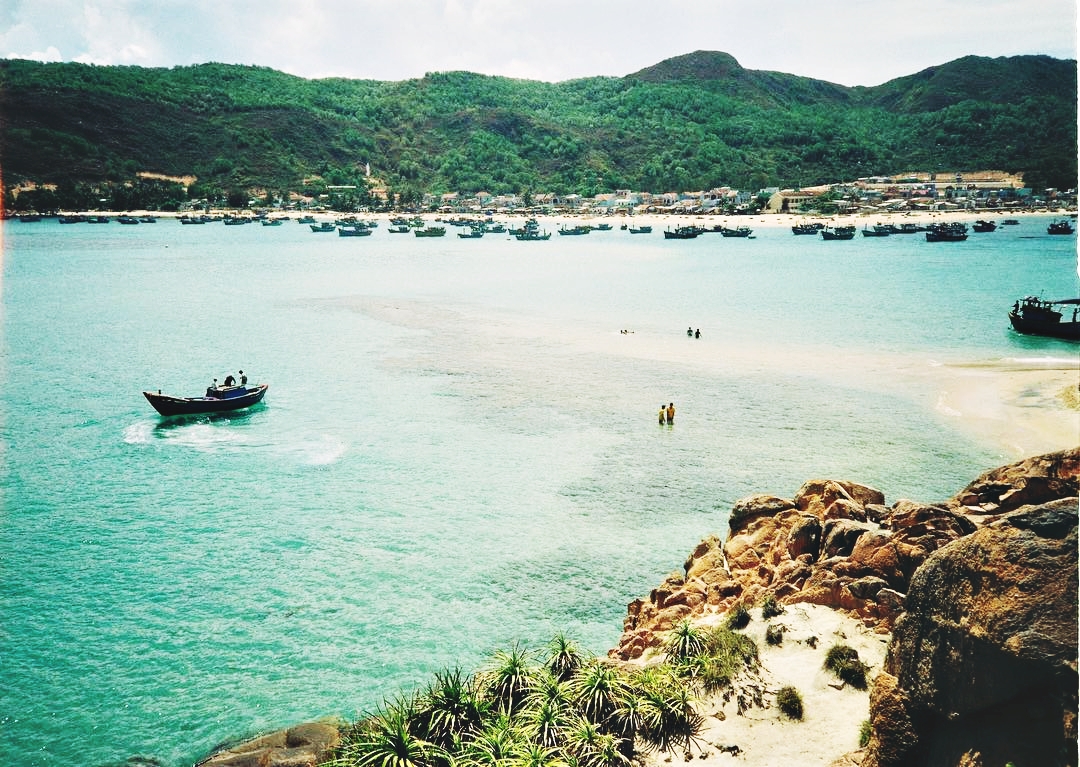 Hon Kho Island does not have many residents, nor does it have many services and infrastructure for tourism. But maybe this is what makes this place so attractive. The wild beauty, peaceful atmosphere, poetic beaches in Hon Kho have "beaten" so many hearts of tourists when coming here. Why don't you try to come here once to have the opportunity to enjoy a great experience?
Experience
Weather and climate
The weather and climate in Hon Kho and Quy Nhon, in general, have bold climatic features of our Southeast region. The weather here is always hot and sunny, with the average annual temperature ranging from 25 to 35 degrees C. The dry season usually occurs from March to September every year and the rainy season from October to February next year.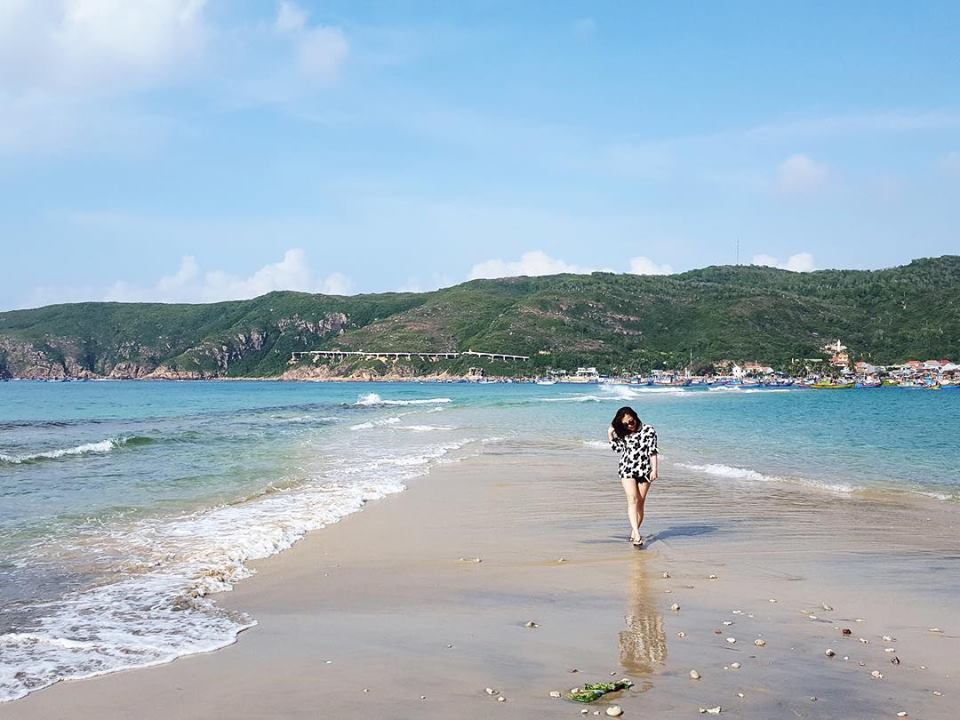 You can generally come here at any time of the year. However, according to the Hon Kho travel experience, you should go from March to September each year to get a perfect trip with the most exciting experiences. This time is a dry season with little rain, so the sea surface is quiet, and it will be very suitable for fun exploring activities.
Great experiences should not be missed when traveling Hon Kho Island
Go to the beach
Hon Kho Island is endowed by nature with beautiful pristine beaches. With the hot weather of the Southeast region, being soaked in the calm, blue sea in Hon Kho Island is a lovely thing. However, precisely as the name Hon Kho (dried beach), this island has very few trees, so there is less shade. If you are swimming on sunny days, you should prepare sunscreen, hats, and sunglasses to ensure your health.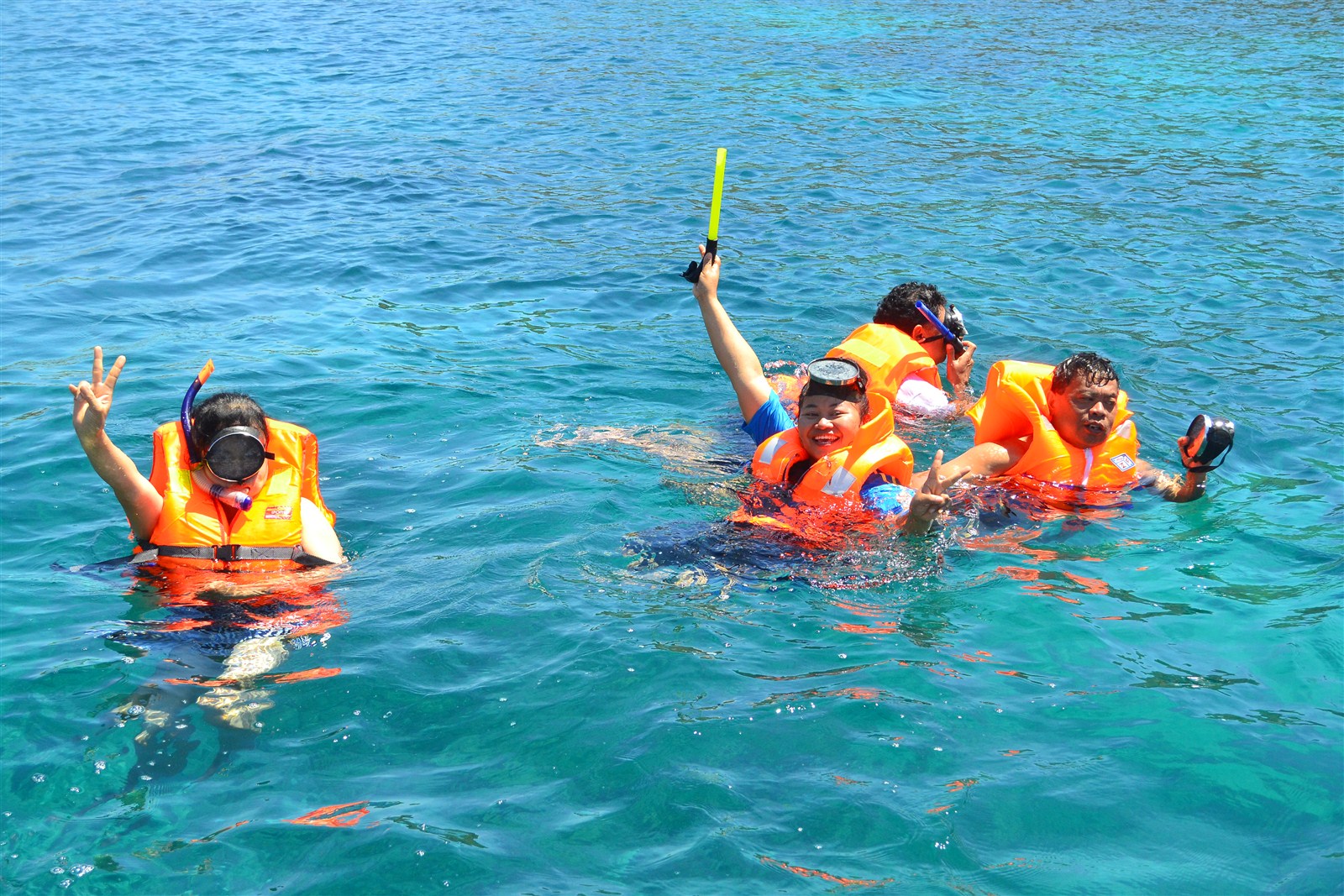 Scuba diving to watch the coral
When traveling to Hon Kho, one of the exciting experiences that you should not ignore is diving to watch the coral reefs. The sea area around Hon Kho Island possesses a vibrant and colorful coral ecosystem. The corals live here at a depth of only 1m to 2m. To see them, you need to rent a boat far away for about 350,000 VND / 1 trip.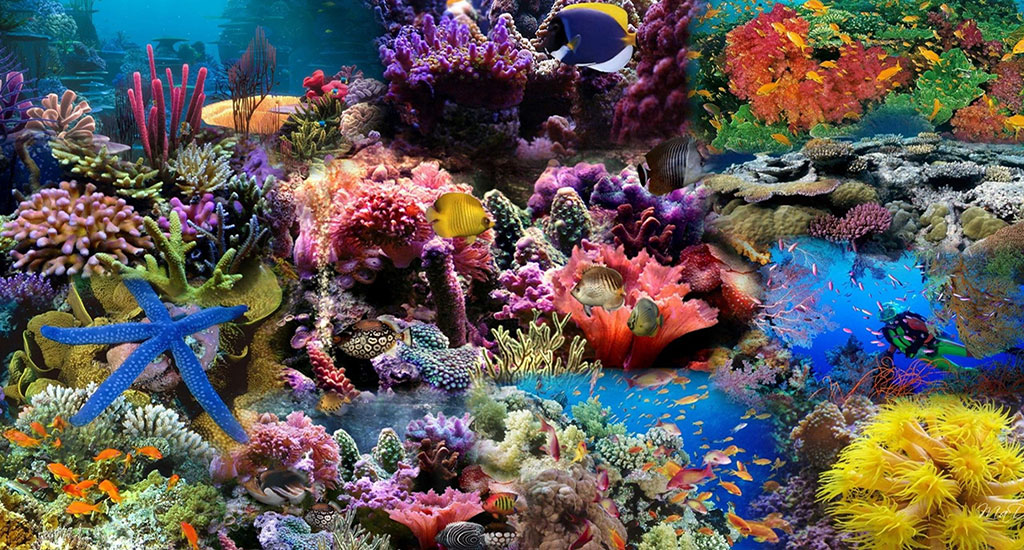 Watch the sunset at the fishing village of Nhon Hai
Nhon Hai fishing village is a small and peaceful village on Hon Kho Island. In the morning, this place is bustling. However, in the afternoon, this fishing village has become strangely quiet and gentle. There are huge rocks here, which are great places for you to sit and admire the romantic sunset.
Visiting famous architectural works
Do not forget to spend some time visiting the famous architectural works here. Especially on the island, two buildings play a significant role in the whole province of Binh Dinh. The first is the ancient architecture of the Cham people and Huong Mai pagoda with many ancient Arhat statues.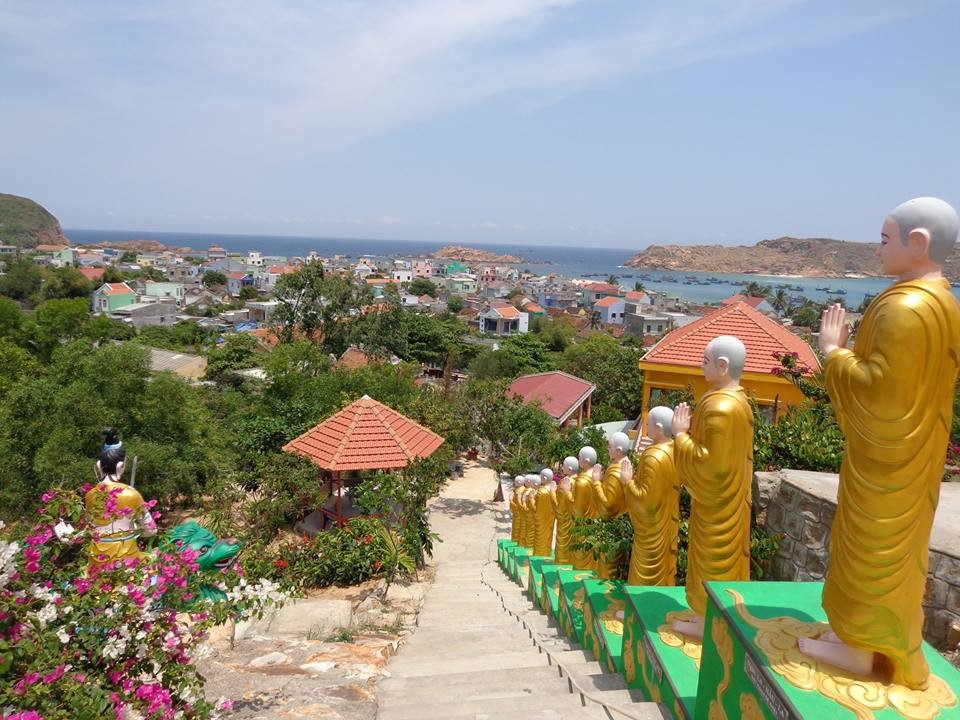 Enjoy the fresh seafood dishes
Like many other coastal areas of Vietnam, Hon Kho Island has many seafood dishes waiting for you to enjoy. The seafood here is caught and sold by anglers on the island, so it is always fresh, and the price is very reasonable.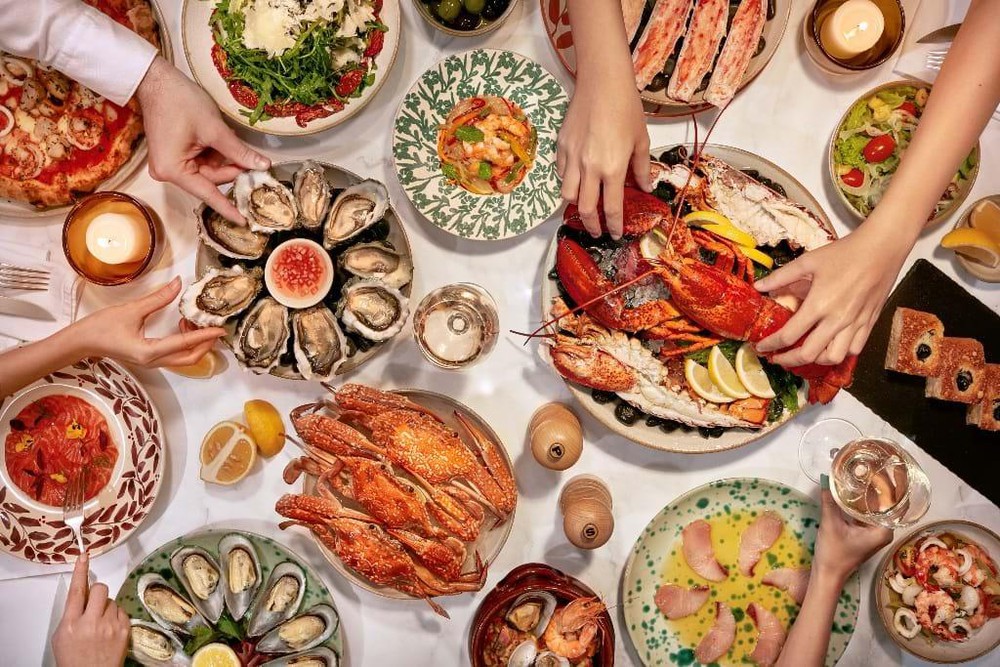 Hopefully, the experiences of Hon Kho Island tourism we share above will help a lot for your upcoming trip. 
Source: dulichvietnam.com.vn