Da Ban Spring is a majestic, steady stream and a must-go destination in Phu Quoc. In this article, we will share with you the most necessary travel experiences in Da Ban stream tourism.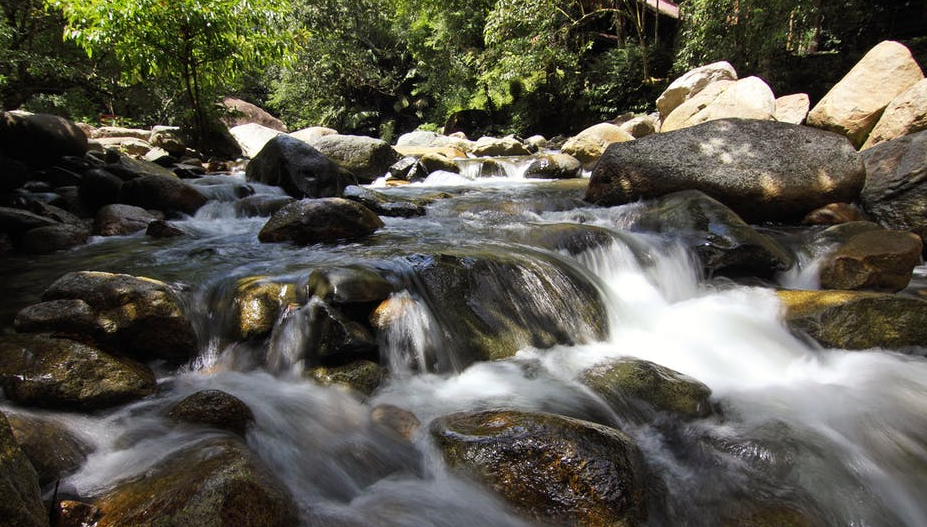 About Da Ban stream
Da Ban Spring is a beautiful stream located in the northeast of the island of Phu Quoc, about 10km from the center of Duong Dong town. Although it is only a stream, it is the primary source of water supply for Duong Dong Lake with a circumference of more than 3.5km and a depth of 20m. This lake is also the source of domestic water for both Duong Dong town and a few other adjacent towns.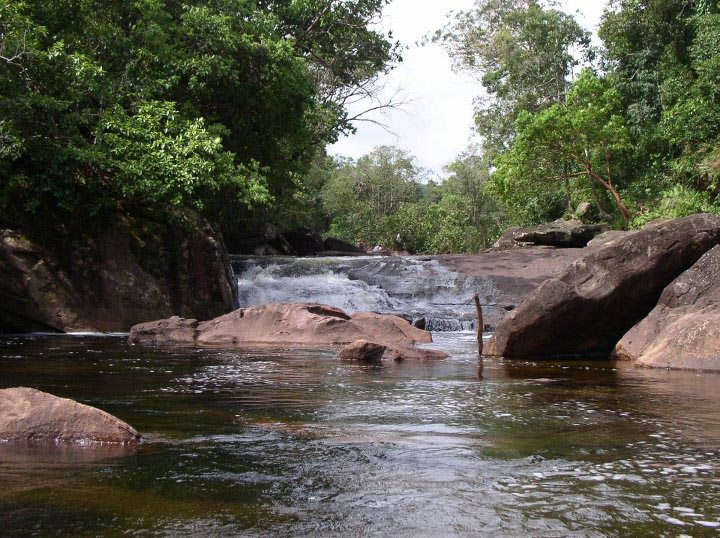 For a long time, Da Ban stream tourism has become an ideal choice for visitors to Phu Quoc Island. This place is an excellent destination for those who love nature, want to enjoy the fresh, cooling and pleasant atmosphere.
Why is it called Da Ban?
Perhaps many people will wonder why this spring is called Da Ban stream, right? The name may sound strange, but it is very well placed according to the characteristics of the stream. If you come here, you will see many large rocks scattered along the stream. They were quite large, flat and smooth looking like a table. That is why people call this stream Da Ban stream.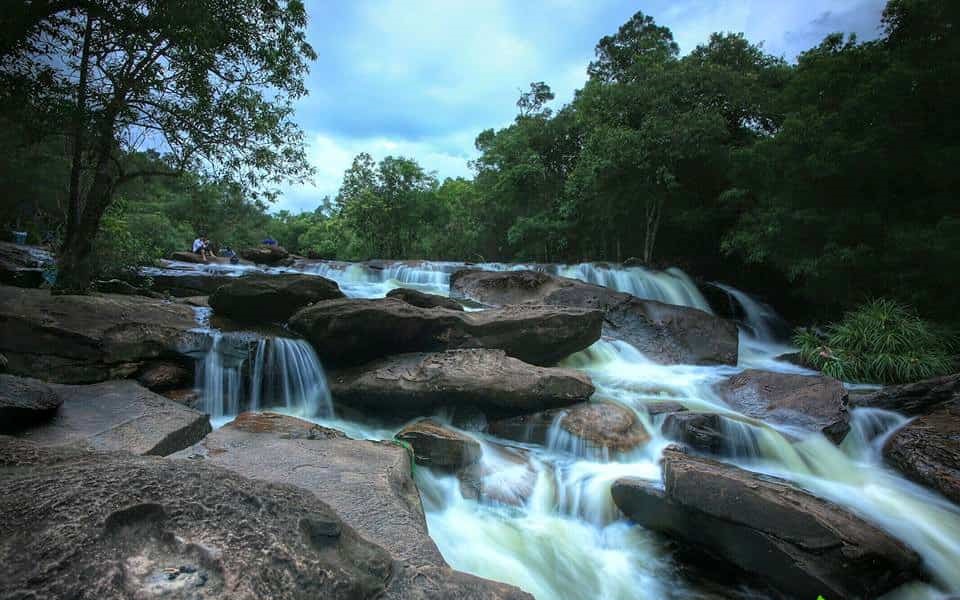 According to legend, in the past, Da Ban stream was the place where fairies came to bathe. The fairies turned the rocks here so flat they could sit, relax and have fun.
Da Ban tourism experience
What time of year should we visit?
The most beautiful Da Ban Spring is probably from May to November every year. This is a period when there is a lot of rain. The volume of water will grow and flow more violently. White foam water creates a beautiful natural scenery. In addition, you can also visit Da Ban stream in the dry season. A small amount of water will reveal large flat rocks.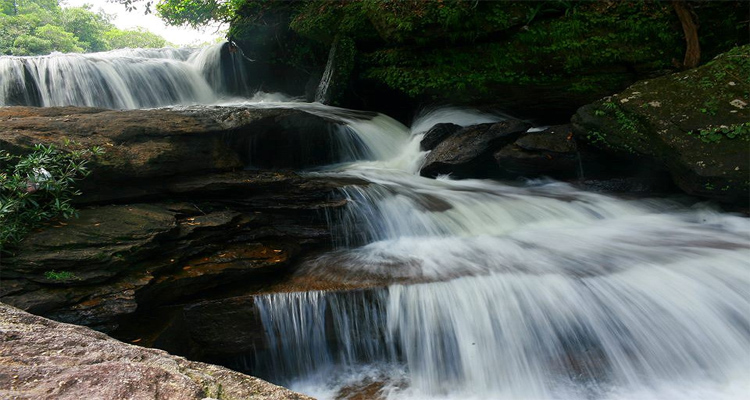 Experiences
Discover the rocks
Da Ban Spring is home to hundreds of beautiful large rocks that not all streams in Vietnam have. Choose for yourself a beautiful, flat stone slab to lie and rest. Do not forget to take unique virtual life photos with these rocks. There are huge rocks for you to camp and organize a small pic.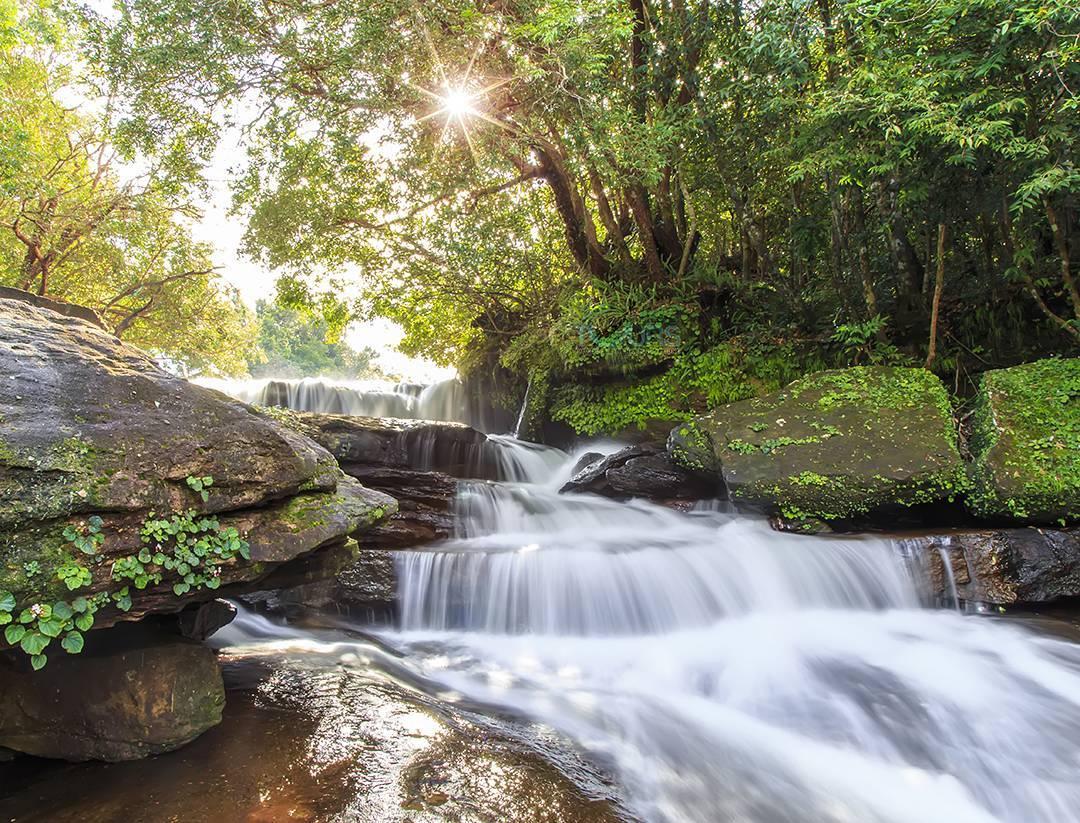 Bathe in the stream
Coming to Da Ban stream on hot, hot days, nothing is more wonderful than being soaked in the cool water here, isn't it. Under the stream, there are many large and clear lakes for you to swim and bathe as much as you want. However, before bathing you also have to consider carefully. Because there are quite deep water holes, fast flowing water will be very dangerous if you can not swim.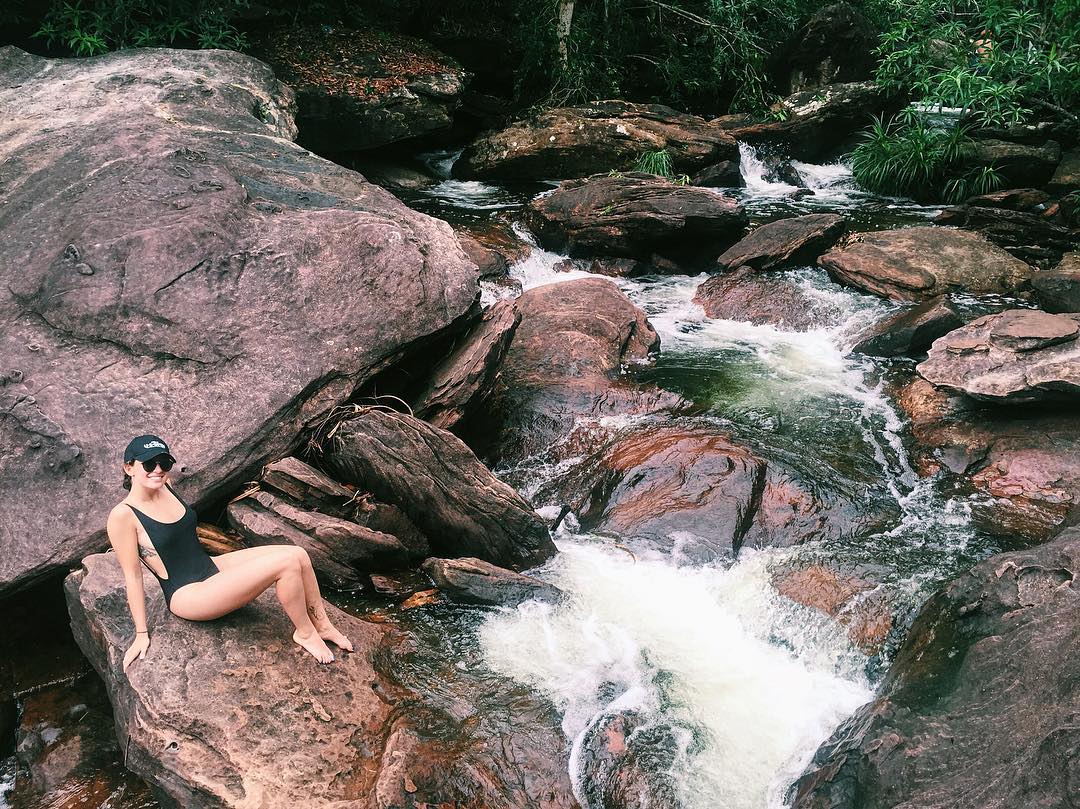 Conquer the highest peak of Da Ban
Da Ban Spring has a fairly arduous and hard way. Therefore, many people come here to not conquer this stream. However, for those young people who like challenges and adventurous, they definitely cannot ignore the opportunity to conquer this majestic and powerful stream.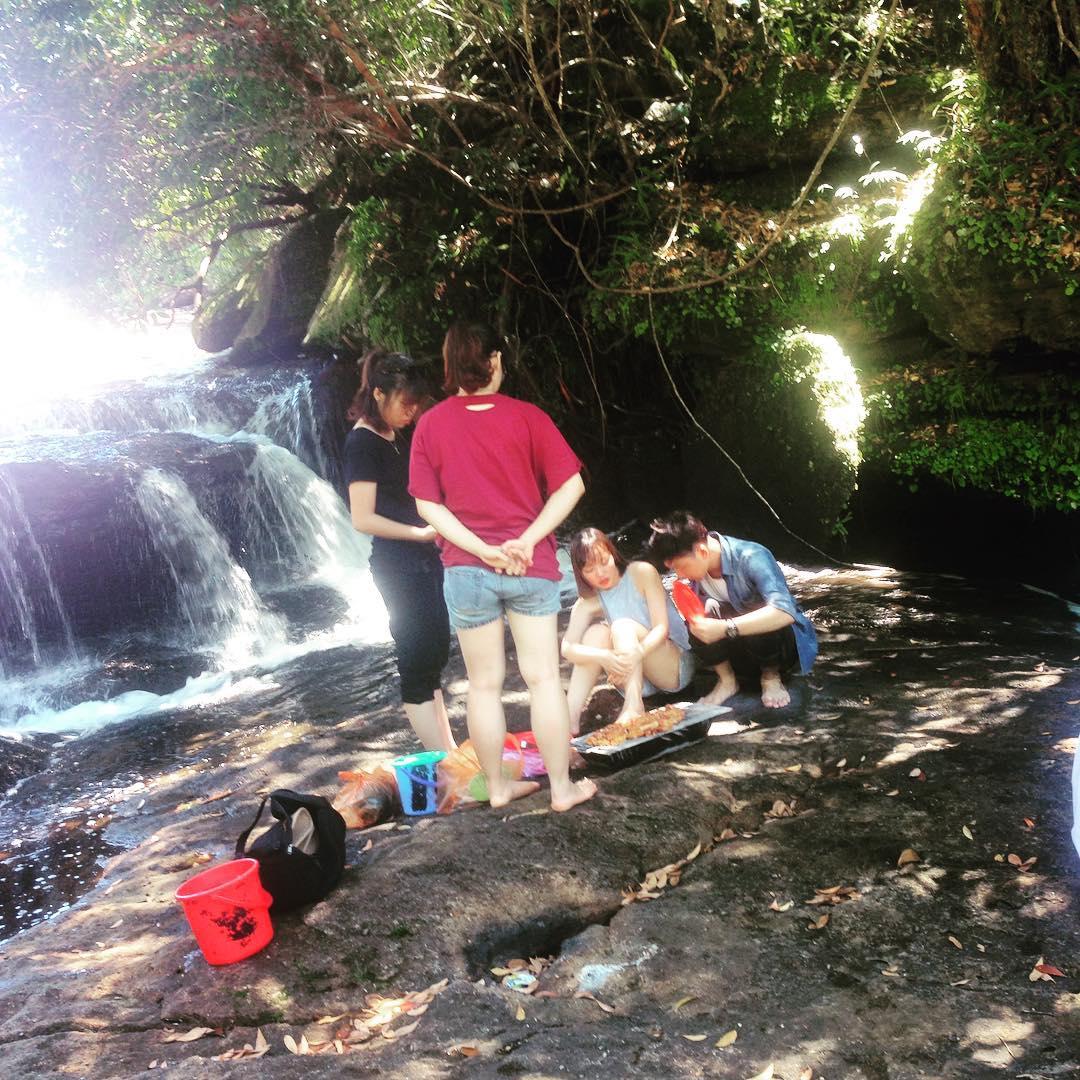 A few note
+ Because Da Ban Stream is located deep in the forest, it is very wild so there is no food service here. Therefore, before going, you should prepare food and drinks to bring.
+ If you want a cool and comfortable place to rest, you should bring a tent.
+ Remember to bring bathing suit to bathe stream.
+ Besides food and drink, you should also bring some medicines and medical equipment necessary to be able to use in many cases.
Hopefully, the experiences of Da Ban stream tourism above will help a lot for your upcoming trip. 
Source: Dulichvietnam.com.vn