Despite being in the top of the most beautiful beaches in Asia. However, compared to many other beaches in Vietnam, An Bang is somehow less famous. But perhaps that's why this place still retains wild beauty, captivating hearts. If you are planning to explore this place this summer, do not miss the An Bang beach travel experience shared in the article below.
Brief introduction about An Bang beach
An Bang is the name of a beautiful pristine beach located in Cam An Ward, Quang Nam Province, only about 7 km southeast of Hoi An. Although it is located just over 1 km from Cua Dai, compared to its brother, An Bang is very peaceful, quiet, different from the bustle and crowded of Cua Dai beach .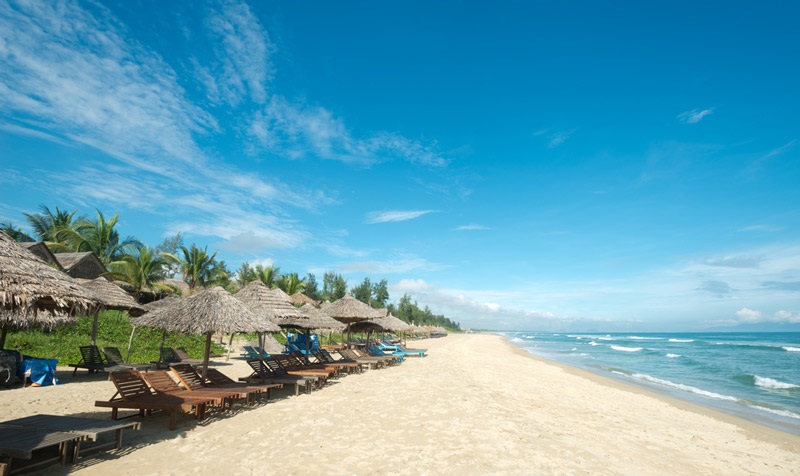 An Bang Beach has been voted as one of the 100 most beautiful beaches on the planet by the famous American CNN channel. And recently, the TripAdvisor website also recognized An Bang as one of the top 20 most beautiful beaches in Asia. If you want to find a peaceful place, to be able to leave the hustle and bustle of life, An Bang beach travel will certainly be a great choice.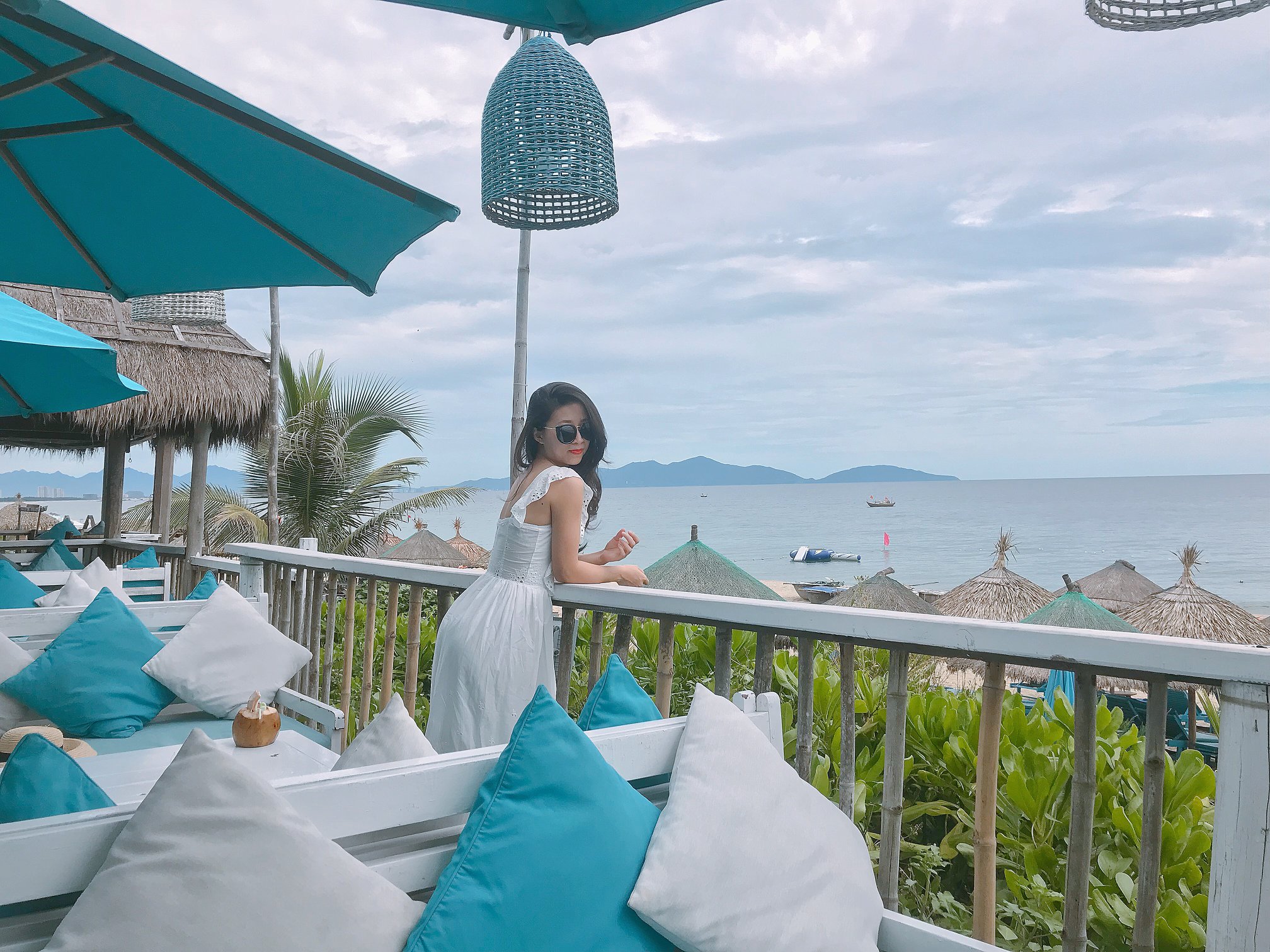 The beauty of An Bang beach makes anyone flutter
Coming to An Bang beach, you will surely be impressed by its pristine beauty and tranquility. The seawater is turquoise, the sand stretches, the casuarina trees soar straight up into the blue sky, a few basket boats of the locals in the distance. All of them come together to create a picture that is naturally poetic, lyrical and has a strange charm.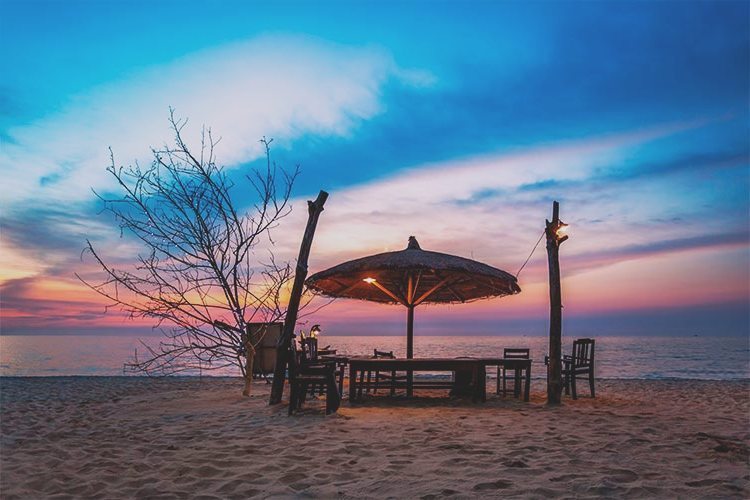 An Bang beach is always beautiful. However, perhaps the most beautiful, shimmering and dazzling moments are at dawn and dusk. If you have the opportunity to come here, you should take the time to enjoy these two great moments of the day.
An Bang beach travel experience most needed
Should travel to An Bang beach at any time of the year?
An Bang is located in Quang Nam province, a land with relatively stable weather year round. So you can come here any time of the year you like. However, according to An Bang beach travel experience , you should come here in the summer, from April to August every year. This is the best time the sea has little rain. Although it is a little sunny, it is extremely suitable to immerse beneath the cool water of An Bang beach.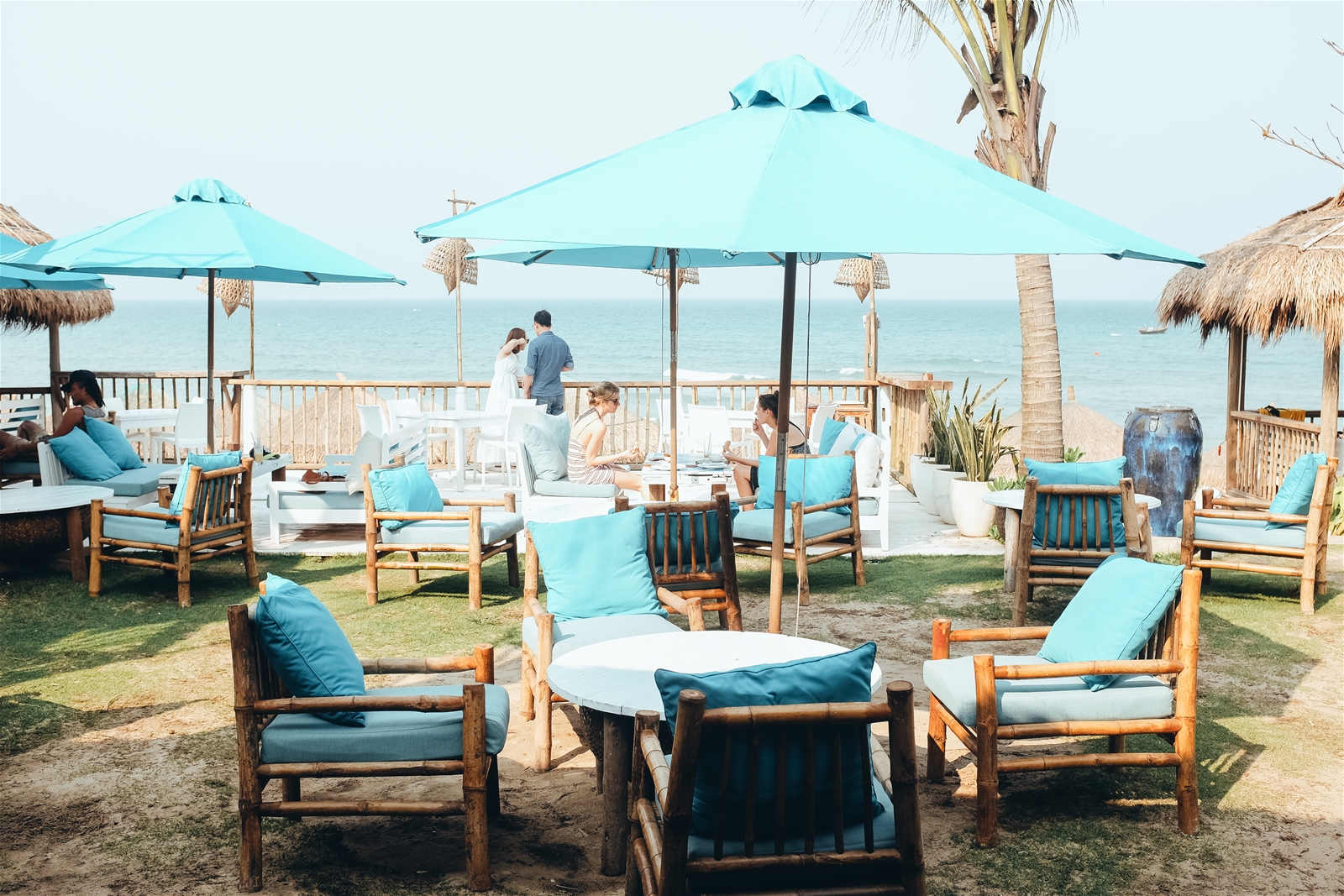 How to move to An Bang beach
The road to An Bang beach is quite easy and the distance from the center of Hoi An ancient town to here is only about 7 kilometers so you can travel by motorbike, taxi or bicycle. According to An Bang beach travel experience, to make the trip more interesting and memorable you should go by bicycle. From the center of the old town, you just need to go to Lac Long Quan street, cycling along this road to reach An Bang. The scenery on the two sides of the road is beautiful, you can comfortably watch and stop checking in at any place you like.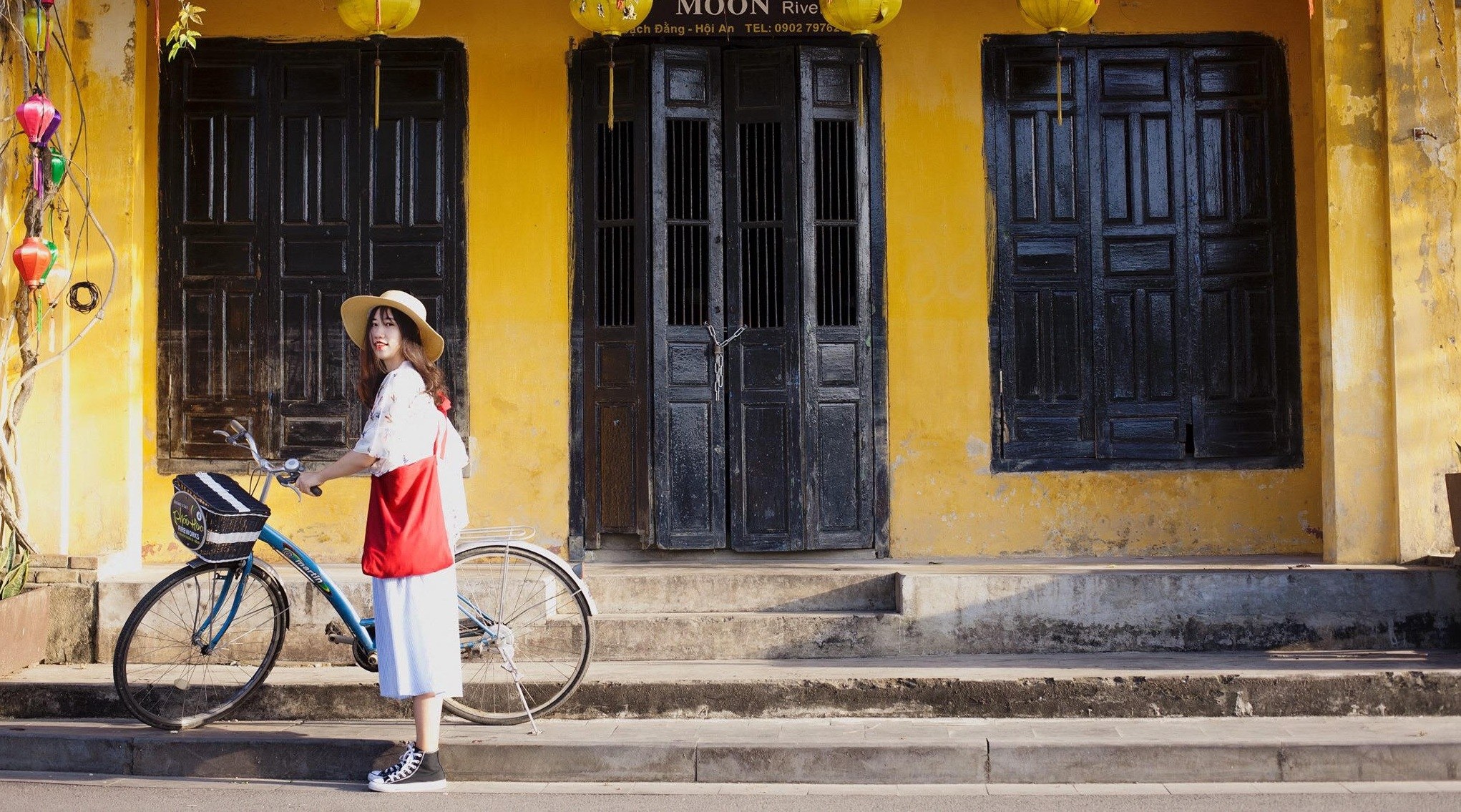 Where to stay in An Bang?
An Bang has just been exploited for tourism not so long ago so the system of motels and hotels is still limited. However, it is still possible to fully meet the sleep needs of visitors. Here are some nice homestay at An Bang beach you can refer to:
An Bang Seaside Viilage
Room price reference: 1,300,000 VND – 3,300,000 VND / 1 night.
Features: Prime location, with 8 rooms all overlooking the sea. All rooms are decorated modernly, sophisticatedly and with all necessary amenities.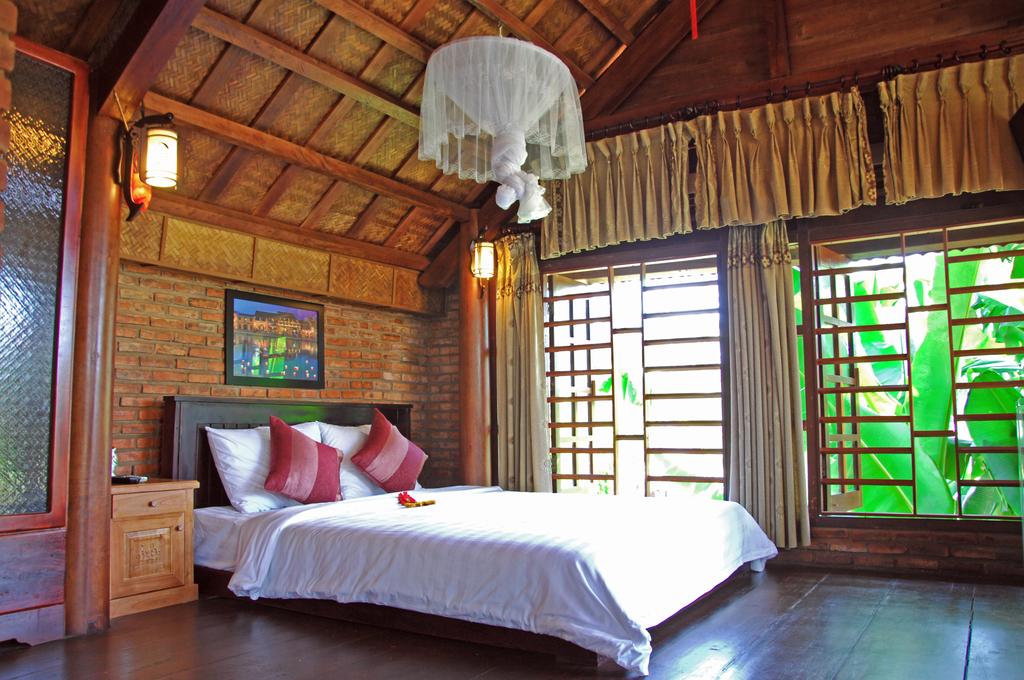 Red Flower Cottage Homestay
Price reference room: 90,000 VND / 1 night.
Features: Located close to the sea just 2 minutes walk. There are 5 lovely small rooms, a spacious garden, a common kitchen to cook and many other utility services.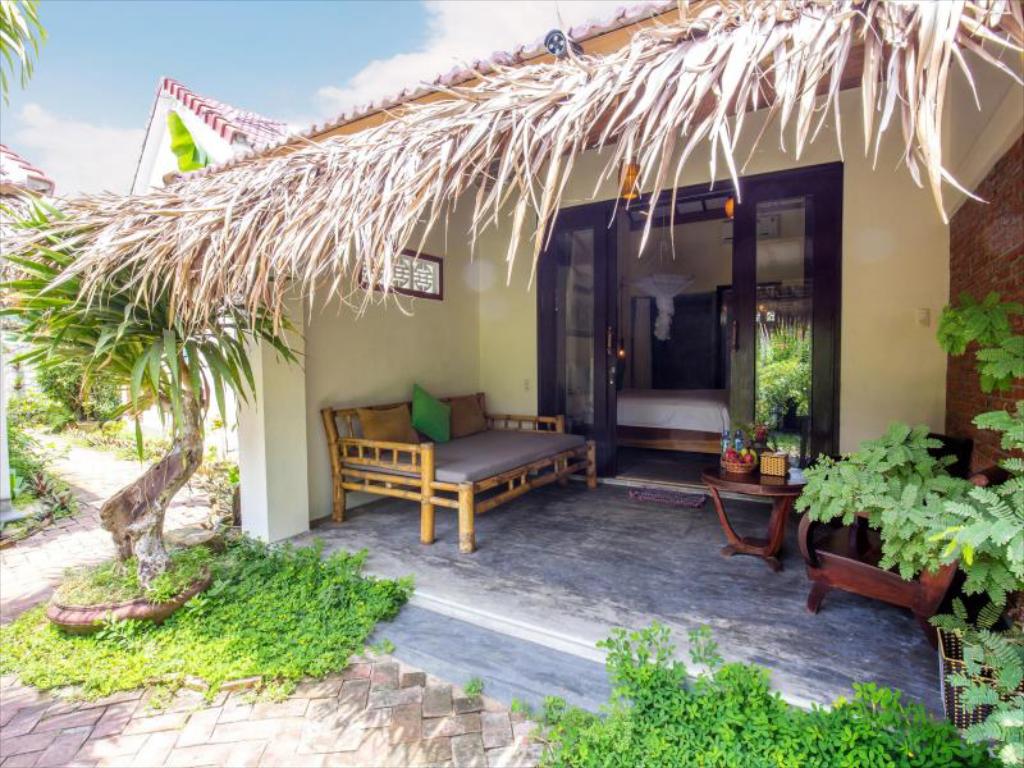 An Bang Garden Homestay
Price reference room: 850,000 VND / 1 night.
Features: Located close to the sea, beautiful garden, airy space. Breakfast, laundry, housekeeping are extremely professional, not inferior to any resort hotel.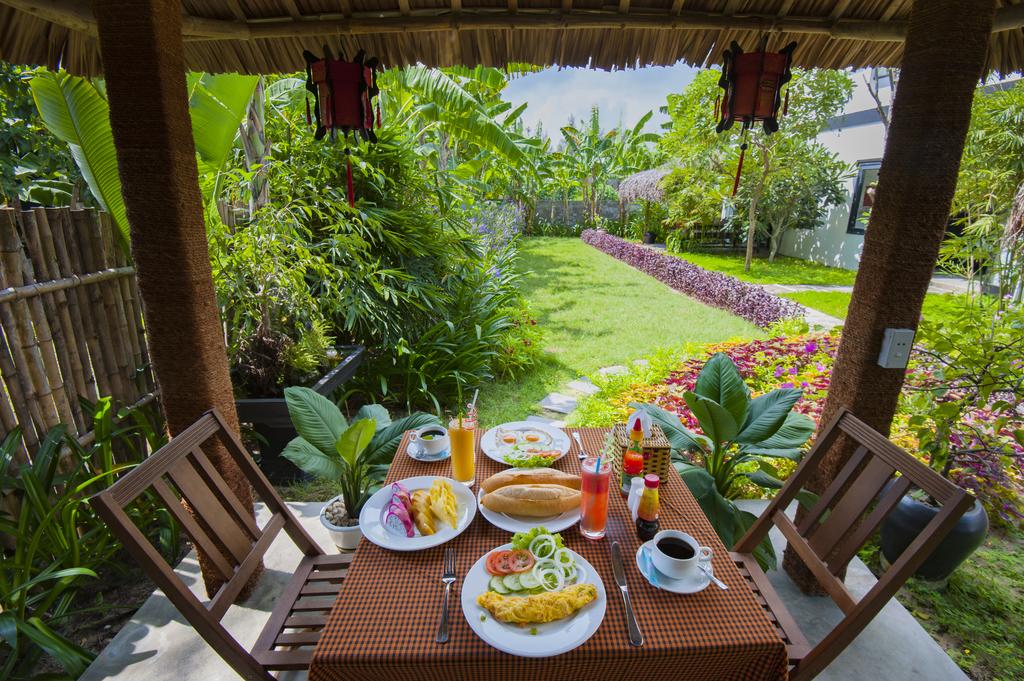 What to eat when you come to An Bang?
Enjoying seafood is definitely an experience that anyone visiting An Bang cannot miss. The seafood here is caught by locals for immediate sale, so it is always fresh. You can eat at any restaurant located along the beach. However, if you want a place with both good food and shimmering virtual living quarters, come to The Deckhouse Restraurant & Bar.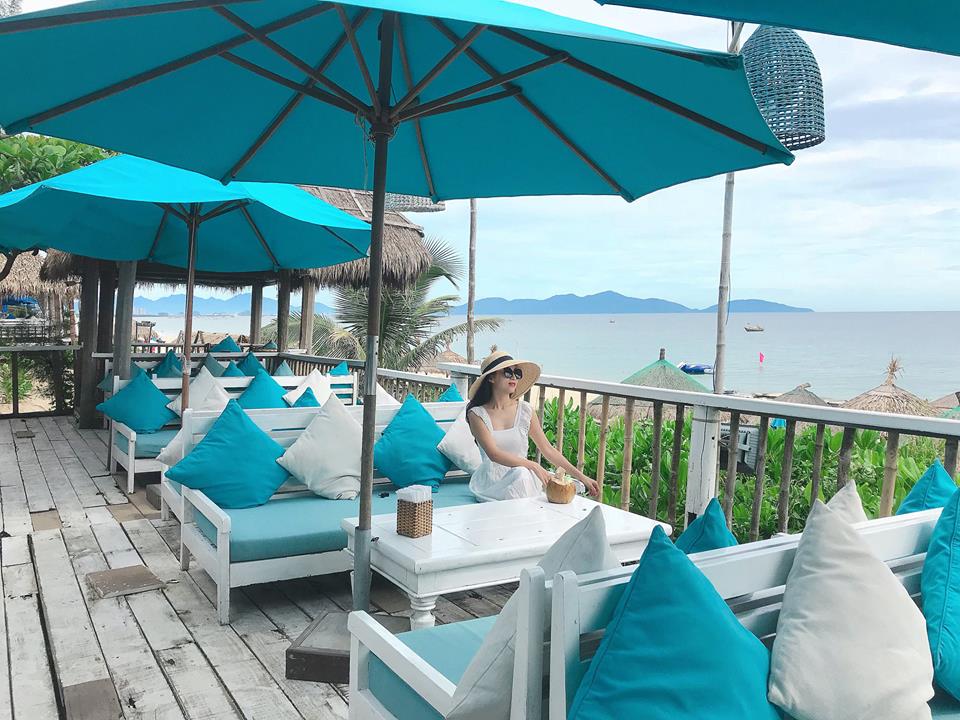 Exploring An Bang will definitely make your trip to Hoi An even more memorable. And it will be even more completed if you know the experiences we share above.