Hoi An – a place with hundreds of years of history is famous for its ancient serene beauty and unique culinary background. It captivates visitors with beautiful and melancholy check-in spots, making young people crazy. If you want to pocket a virtual live album with "million likes," please come to the beautiful check-in places in Hoi An that we will introduce below.
1 – Japanese Covered Bridge
Not only one of the beautiful check-in points in Hoi An, but the Japanese Covered Bridge is also considered a symbol of Hoi An tourism. Japanese merchants built the temple at the beginning of the 17th century with unique architecture.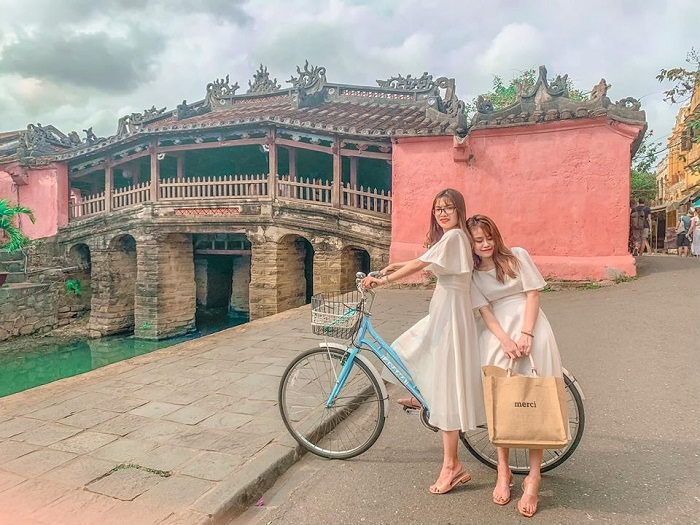 Japanese Covered Bridge (AKA Chua Cau Pagoda) is located right on a small bridge across the poetic river in Hoi An ancient town. The temple's architectural style shows the harmonious and delicate interference between traditional Vietnamese, Japanese, and Chinese architectures. At night, the whole temple is lit up by lanterns, creating a sparkling, magical scene.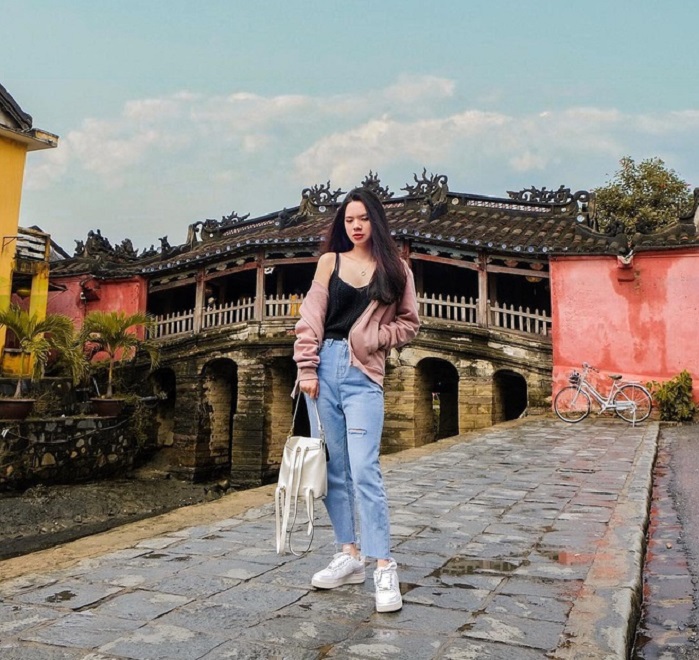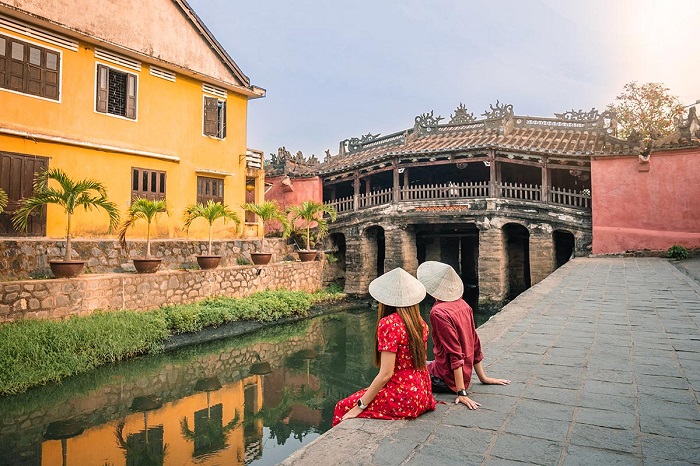 2 – Assembly Hall of Fujian
One of the beautiful check-in spots in Hoi An that are especially loved by young people is the Phuc Kien Assembly Hall. This place is also known as Kim An Pagoda and is the most beautiful of the 5 assembly halls of the Chinese community in Hoi An.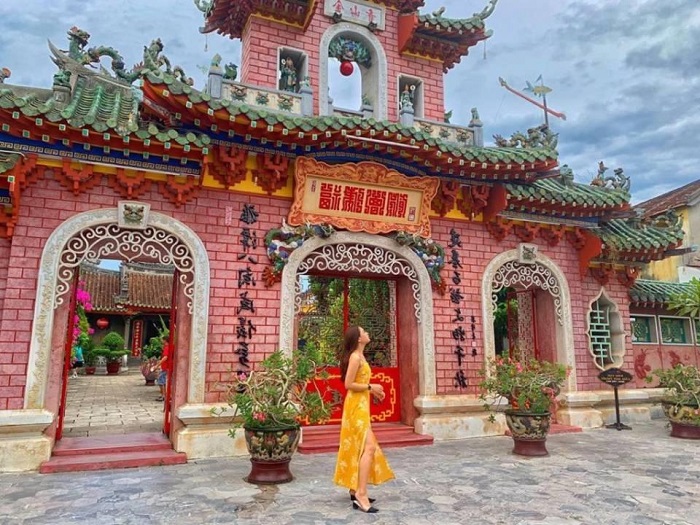 Previously, the Phuc Kien Assembly Hall was built by the Chinese to serve the business and trade. Later it was used to worship Thien Hau Thanh Mau, a god in their faith.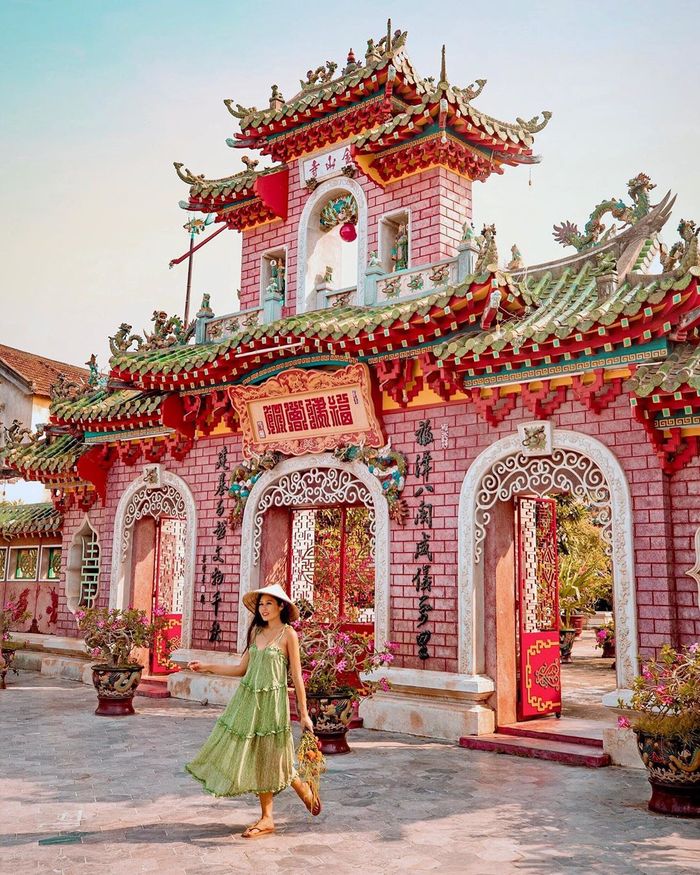 Coming to the Phuc Kien Assembly Hall, you will really have to admire the delicate decorations, which are extremely skillfully carved. The hall is quite large, with many unique miniatures, promising to bring you impressive posing backgrounds.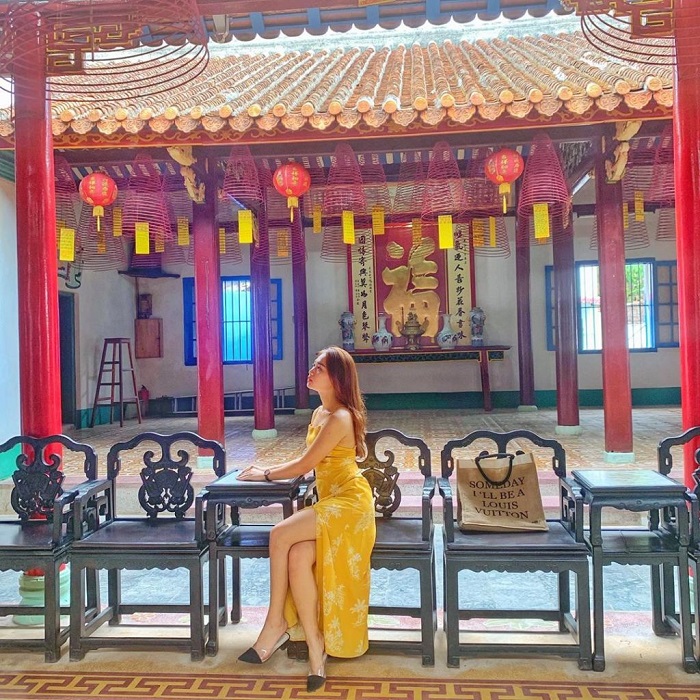 3 – Gate of Ba Mu pagoda
Ba Mu Pagoda, located near the market, is also considered one of Hoi An's beautiful check-in spots that you should not miss. The pagoda was built in 1626. Although it has been restored and repaired many times, it still retains ancient beauty and is rated by researchers as one of Quang Nam province's most typical works.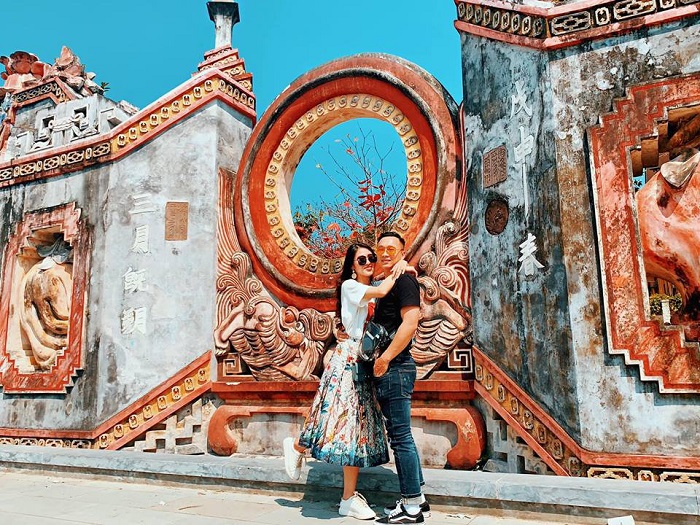 The most impressive check-in point here is the temple gate area. Each decorative pattern is intricately carved, the wall is a bit stained, time-colored, all contribute to help you get the ultimate check-in pictures.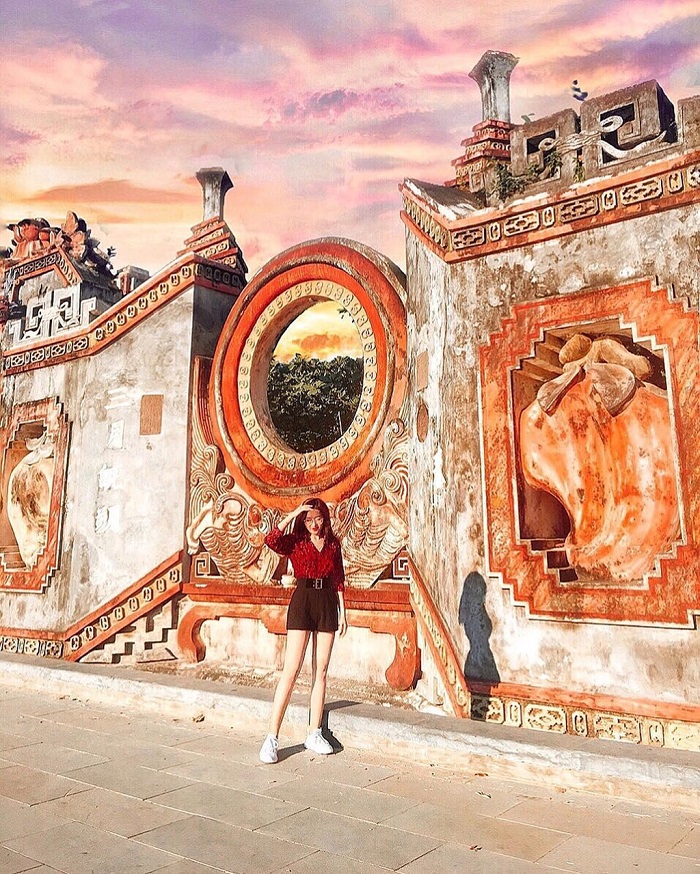 4 – The Mansion Hoi An
The Mansion Hoi An is like a small version of Morocco nestled on the poetic Thu Bon River. For those who like to pose, The Masion will definitely be a paradise.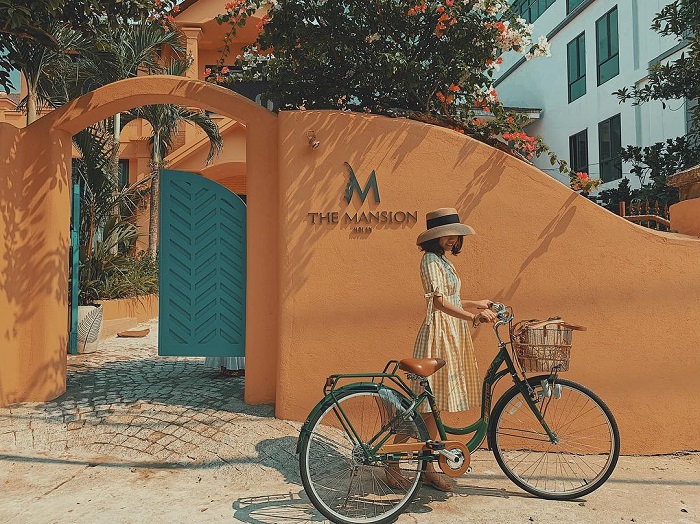 This famous Hoi An check-in point is built in Mediterranean-style architecture, with an imposing orange color tone. Stepping inside, you will be overwhelmed by the beautiful garden with flowers and tropical plants.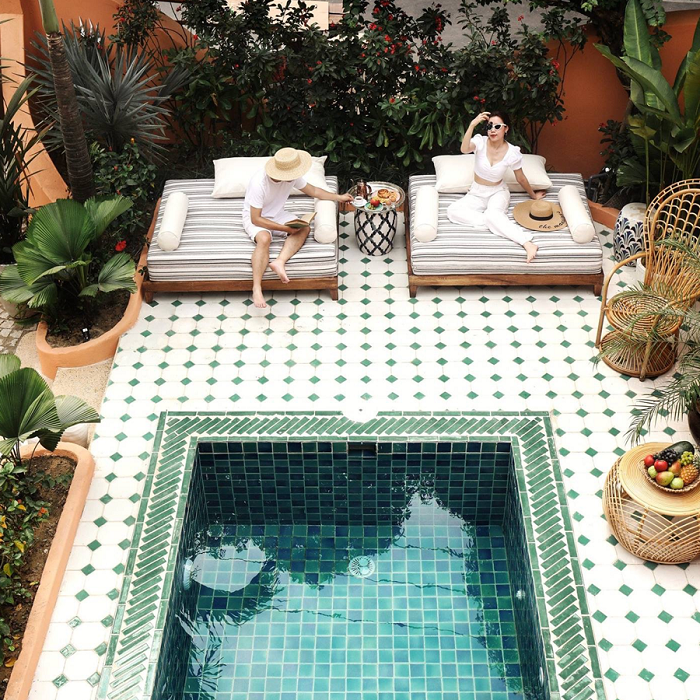 With 8 spacious, airy, fully equipped rooms and a beautiful swimming pool located in the middle of the property, The Mansion Hoi An deserves to be the ideal stopover for you in your upcoming Hoi An trip.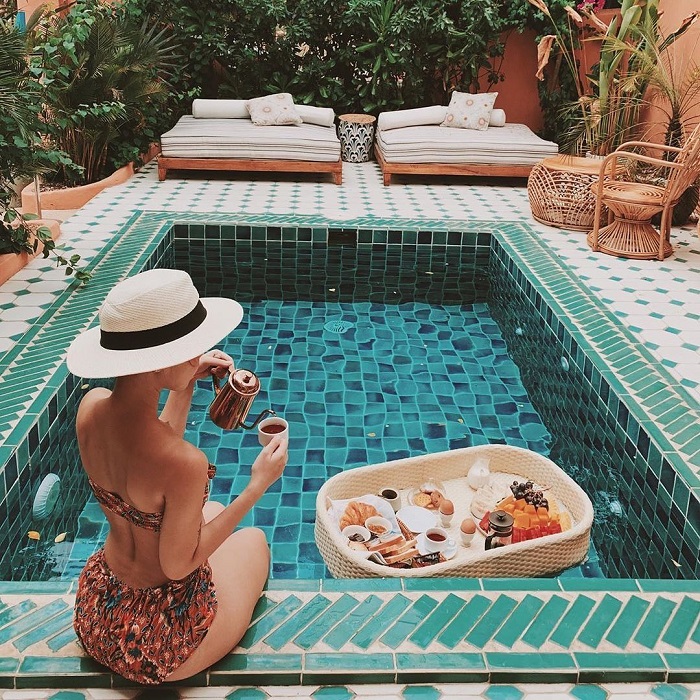 5 – Faifo Coffee Cafe
Address: 130 Tran Phu, Hoi An
Talking about the beautiful check-in spots in Hoi An, Faifo Coffee is always the most famous destination. The shop is located on the rooftop of a two-story house in the center of the old town. Space is decorated with 2 main tones of yellow and brown, giving visitors a sense of nostalgia.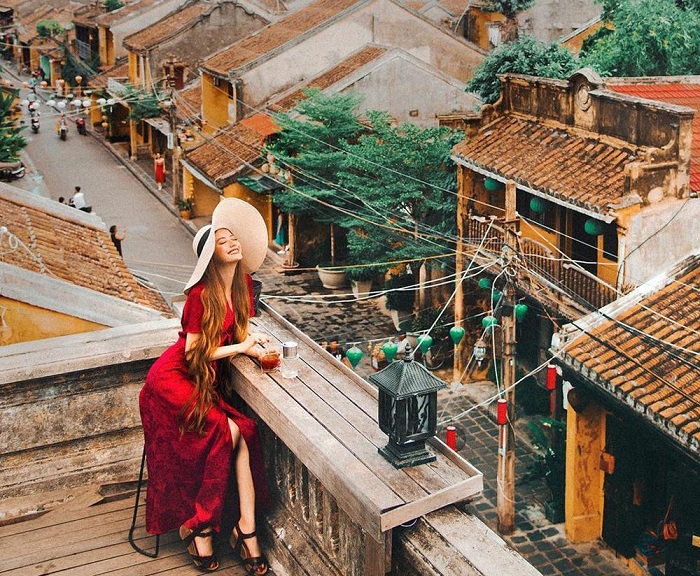 At Faifo Coffee, visitors can see Hoi An's peaceful old town from above, with a super quality view, and have the opportunity to enjoy delicious pure coffee as the downstairs of the shop is a professional roasting coffee grinder.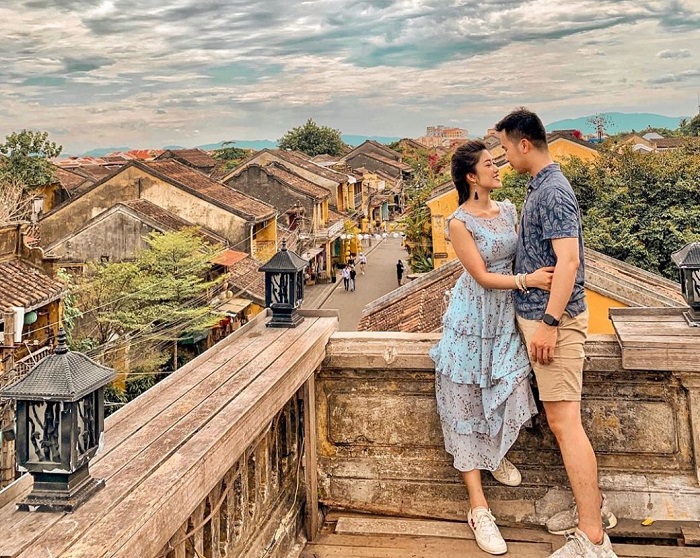 6 – Roving Chillhouse Cafe
Perhaps rare places in Vietnam have a cafe like the Roving Chillhouse in Hoi An. Not inside the old town center, this cafe is located in the middle of an immense green rice field. This place is designed with open space so that visitors can both enjoy coffee and immerse themselves in the open nature.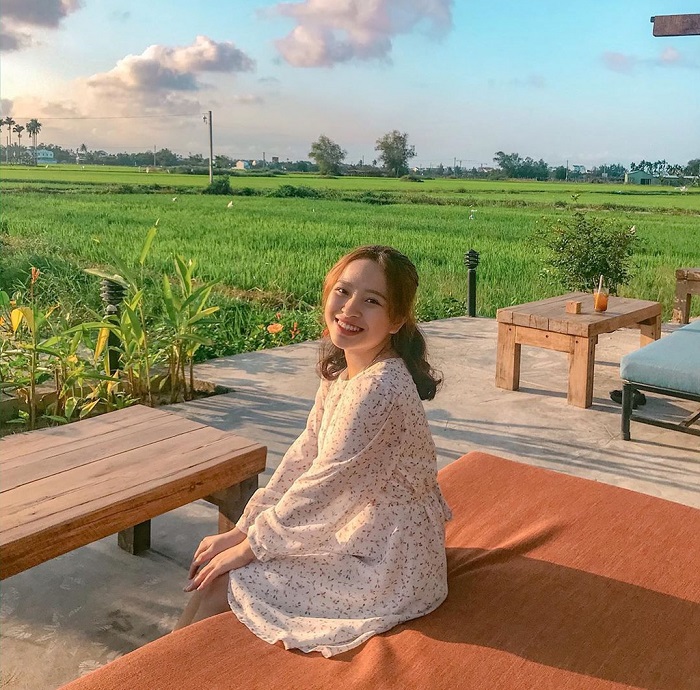 Roving Chillhouse, although newly opened not long ago, immediately drive young people "crazy". Because there are so many cool backgrounds, it's rare to find them.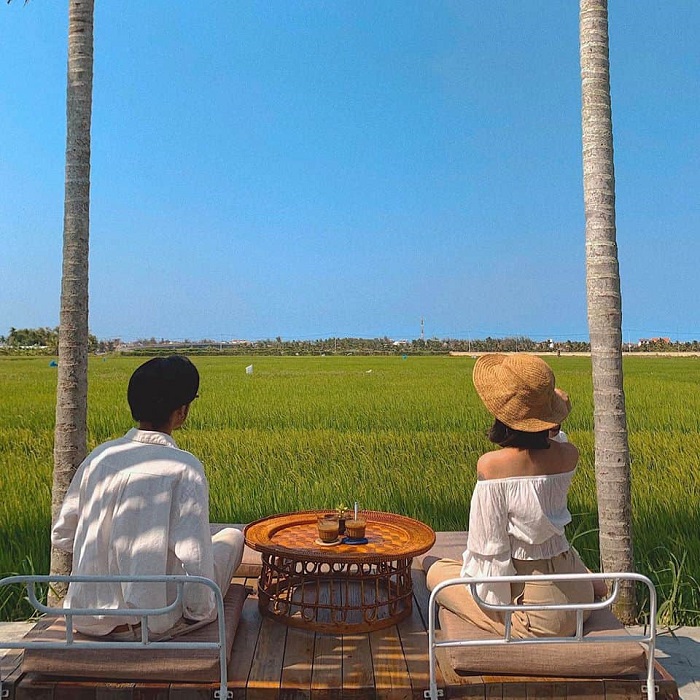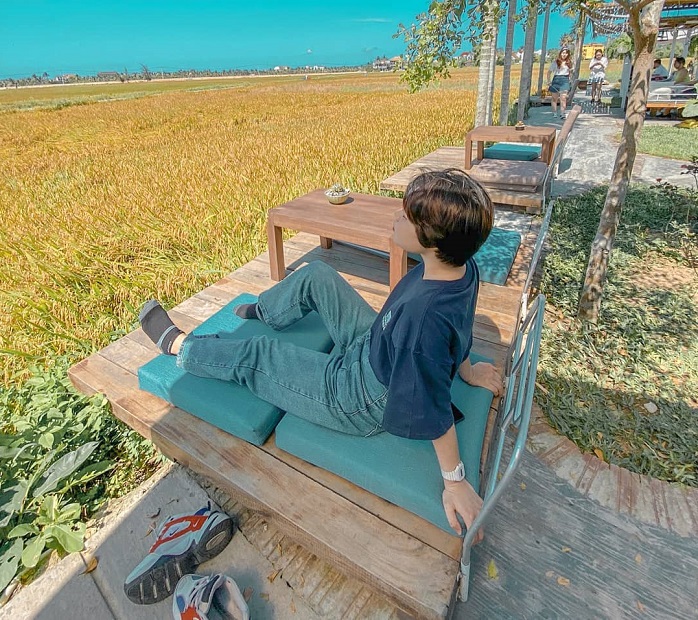 7 – Lantern Street
Coming to Hoi An, you definitely cannot miss the opportunity to check-in at lantern street at night. This street is only a few hundred meters long, located right on the romantic riverbank will be splendidly decorated by hundreds of lanterns, colorful.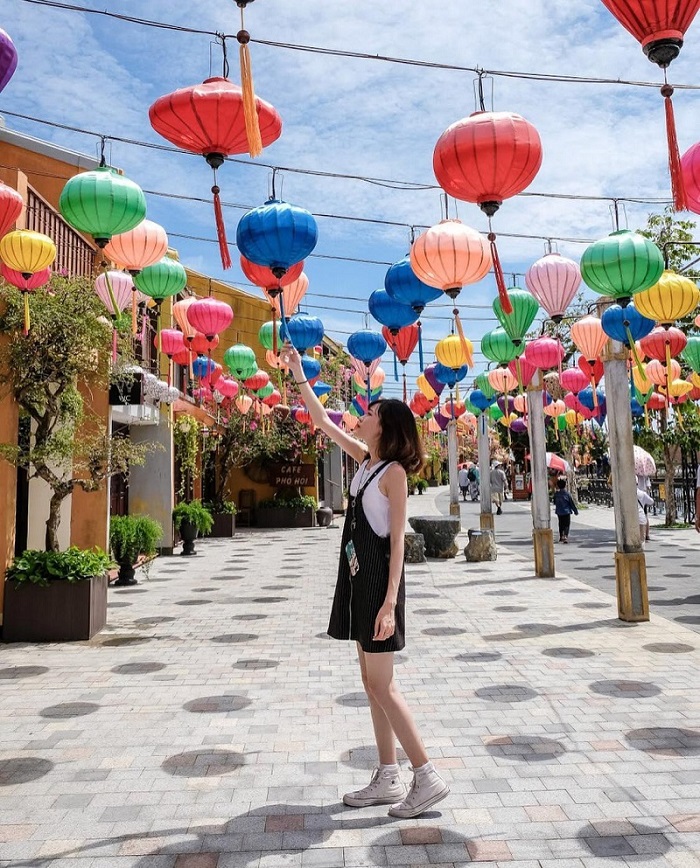 The lanterns have long been a symbol of Hoi An as well. They not only reflect the traditional culture and identity but also become impressive check-in corners, which certainly will not disappoint you.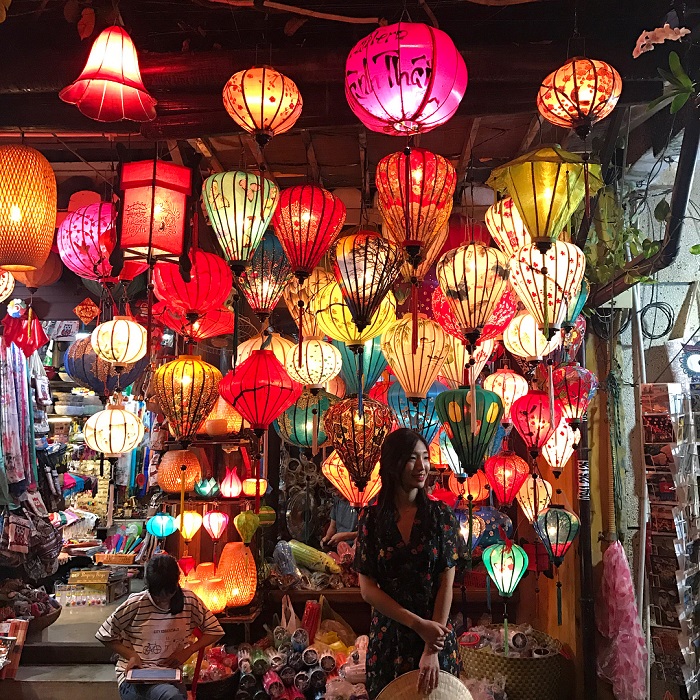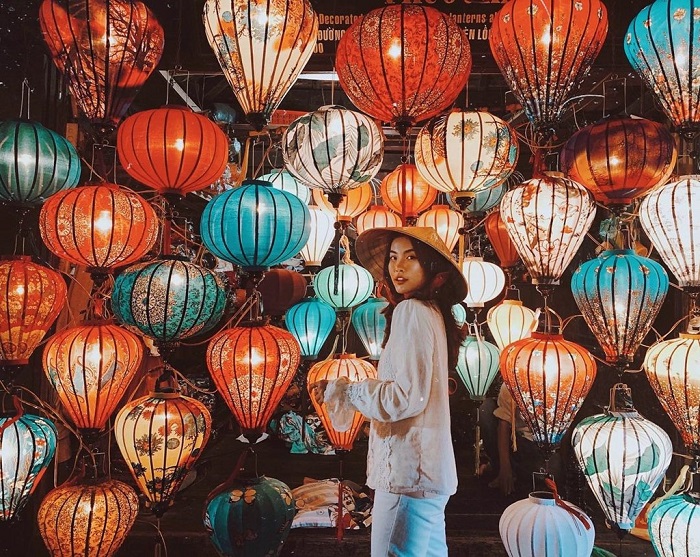 8 – Bay Mau Coconut Forest
It will be a big omission if the list of beautiful check-in spots in Hoi An does not have the name Bay Mau coconut forest. This place is like a miniature West in the heart of the old town and becomes an ideal destination for those who want to blend in with the river's nature.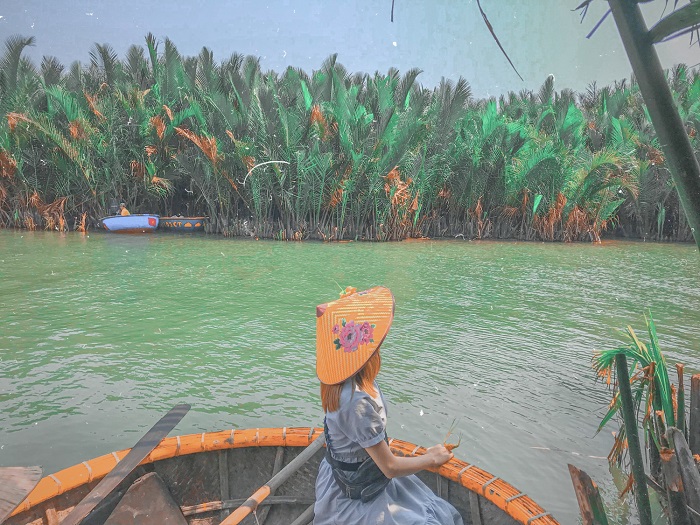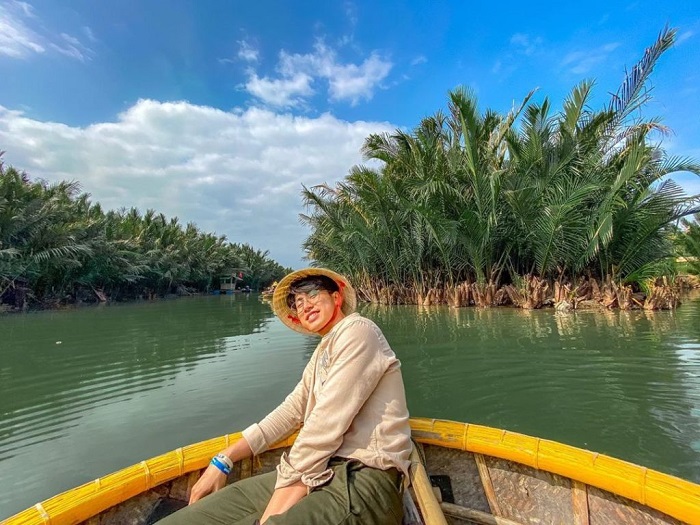 Nice check-in places in Hoi An are endless. The above are the most popular destinations that you must not miss when exploring the old town. We hope you will have a trip with unforgettable memories.