Vietnam has long been a popular destination with low prices, diverse landscapes, and delicious food with foreign visitors. Besides spots that are the symbols of Vietnamese tourism such as Hoan Kiem Lake, Ha Long Bay, etc. along with famous historical places in Vietnam, there are still many other exciting places. And recently, the South China Morning Post (SCMP) has suggested the top five destinations for Vietnam holidays in 2020 and 2021
Only 100km from Hanoi, Ninh Binh, is a perfect destination for your Vietnam holidays 2021, which many tourists love to go because of its pristine natural scenery, charming landscapes.
Notably, it must include the Hoa Lu imperial capital, which is one of the famous historical places in Vietnam. The other site is Trang An scenic spot where there are limestone mountains along the river, surrounded by green fields.

The outstanding experience here for your best Vietnam holidays 2021 is to take a boat along the Trang An river to admire the majestic caves, limestone mountains, and mysterious temples. Besides, you can also climb the stairs to Hang Mua (Mua Cave) and admire the panoramic view of the romantic Tam Coc River, or explore Cuc Phuong National Park, Bai Dinh Pagoda and many other exciting places of Ninh Binh.

Especially, if traveling Ninh Binh, you can not miss enjoying attractive local specialties such as Ninh Binh mountain goat, burnt rice, boiled mountain snail, roasted crab with guise leaves, etc. at afforable prices.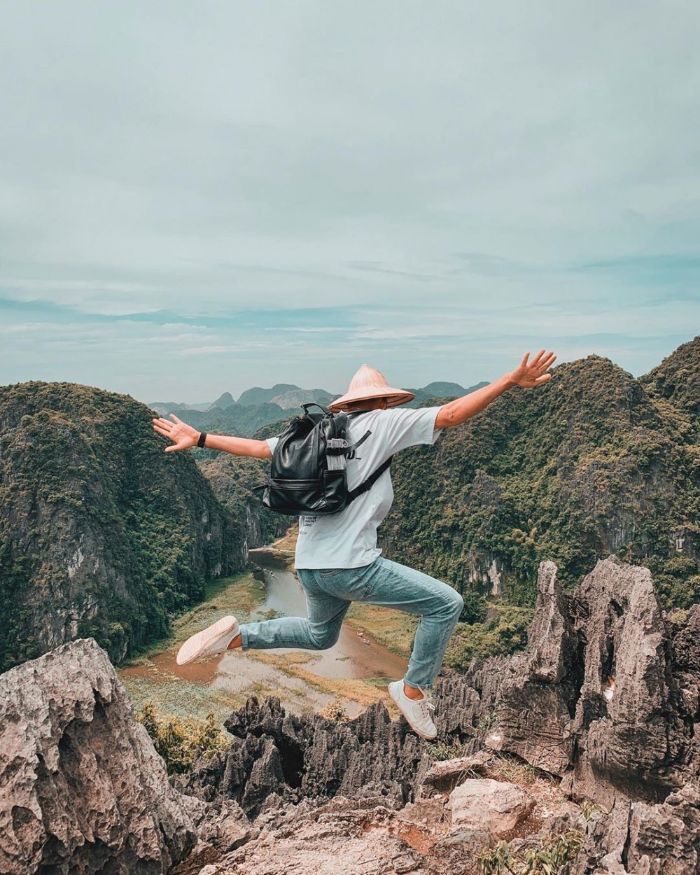 You can come to Ninh Binh at any time of the year because in any season, Ninh Binh still wears a simple, mysterious beauty. But to have the best Vietnam holidays 2021, the most ideal is probably from February to April, when the weather is not too cold or too hot. Therefore you can combine the temple visiting with other activities.

To travel to Ninh Binh, you can go from Hanoi by many different means such as trains, buses, private cars or motorbikes, but the most convenient is that you should ride a motorcycle to both comfortable and time-consuming. You can freely take photos wherever you like on the go.
Book your hotels in Ninh Binh here

Best price guaranteed on Agoda
Phong Nha cave (Quang Binh)
With a length of nearly 8km, Phong Nha cave is one of the longest water caves in the world. This cave is also the only underground river cave in Vietnam exploited for tourism. You can take a motorboat along the Son River to Phong Nha cave with the ticket price of 80,000 VND / person. If you travel with a lot of people, you should rent a boat.

The ideal time to have the best Vietnam holidays 2021 in Phong Nha Ke Bang is around April to August. This time is not in the rainy season yet; the weather is sunny and very suitable for sightseeing and wading activities.

After exploring Phong Nha cave, you must try the famous Quang Binh specialties such as porridge, brown rice pancakes, grilled seabirds, tapioca dough, river shrimp, etc. Also, you can visit the food stalls located on the Nhat Le sea embankment to enjoy attractive seafood such as fish, shrimp, shellfish, snails, clams, mussels, etc.

To get to Phong Nha cave, you can go to Dong Hoi City, Quang Binh and then continue to travel by coach or motorbike because the road is easy to go and the distance is not too far, only about 50km.
Book your hotels in Phong Nha here

Best price guaranteed on Agoda
Da Lat – The best place for Vietnam Holidays 2021
With a relaxed and pleasant climate all year round, this foggy city is also one top five destinations for Vietnam holidays in 2020 and 2021, which has never been out of the heat to many tourists. Da Lat's nature is s beautiful as a picture. Each season it is covered with a new color to bring separate feelings for visitors.

When you come here, you will feel like you are in France with a sparkling lake, surrounded by mountains and fog. There are many things to explore in Da Lat, such as Dalat train station, Linh Phuoc pagoda, Elephant waterfall, Dalat market, Bao Dai palace, Lang Biang mountain. Still, you should arrange the schedule of destinations on the same route as it is convenient.

Especially, Da La cuisine is also an engaging experience for visitors with countless dishes such as water rice paper, hot bean sauce, wet chicken heart, shit bread, etc. All will make all culinary followers delighted.

You can visit Dalat at any time of the year because each season here brings a unique beauty that is attractive to people in a different way. But in our opinion, to have the best Vietnam holidays in 2021, the most appropriate period is February – April. At this time, the city of thousands of flowers will wear a colorful outfit of spring, crisp air, fresh, a little chilling, which are the signatures of Da Lat. Another time is from May to August, although it is continuously raining, it is an enjoyable experience to sit with a cup of coffee in Dalat.

From September to November, the air is still cool, especially when wildflowers begin to bloom, yellowing the roads, attracting young people to hunt for photos. Or if you want to feel the true winter, come to Dalat from November to January, when the cold air is flooded on the streets, on every corner, the thicker fog makes the scenery become magical.
Book your hotels in Da Lat here

Best price guaranteed on Agoda
Quy Nhon (Binh Dinh)
Previously, Nha Trang used to be one of the destinations for the Vietnam holidays for both domestic and foreign tourists. Now they want to find a more exciting destination, and the coastal city of Quy Nhon is a perfect suggestion for the best Vietnam holidays in 2020 and 2021. It has many beautiful natural landscapes captivating people such as Ky Co, Eo Gio, Hon Kho, etc. along with historical places in Vietnam of the ancient Cham Pa people such as Banh it tower, Canh Tien Tower, Twin Tower, etc.

Especially, Binh Dinh cuisine here is diverse, but the price is also much lower than other coastal cities. You can indulge in a myriad of dishes such as spiny leafy rice cakes, District market spring rolls, coconut water rice paper, jellyfish noodles, fish ball vermicelli, shrimp pancakes, and fresh seafood dishes.

To have the best Vietnam holidays in 2021, it is best to come to Quy Nhon in late spring and early summer. Because at this time, the cooling climate is much more comfortable. There are no more widespread rains; instead, there is the gentle sunshine of summer.
Especially Quy Nhon beach at this time is very crystal, relaxed, the number of visitors here is not too crowded, so you fully feel the beauty of this coastal city.

Book your hotels in Quy Nhon here

Best price guaranteed on Agoda
Hue

If you want to learn about Vietnam's cultural history, you can choose to visit Hue ancient capital. The ancient capital of Hue is known as one of the places to retain the last feudal culture, which has a lot of historical places in Vietnam, such as Tu Duc tomb, Thien Mu pagoda, etc.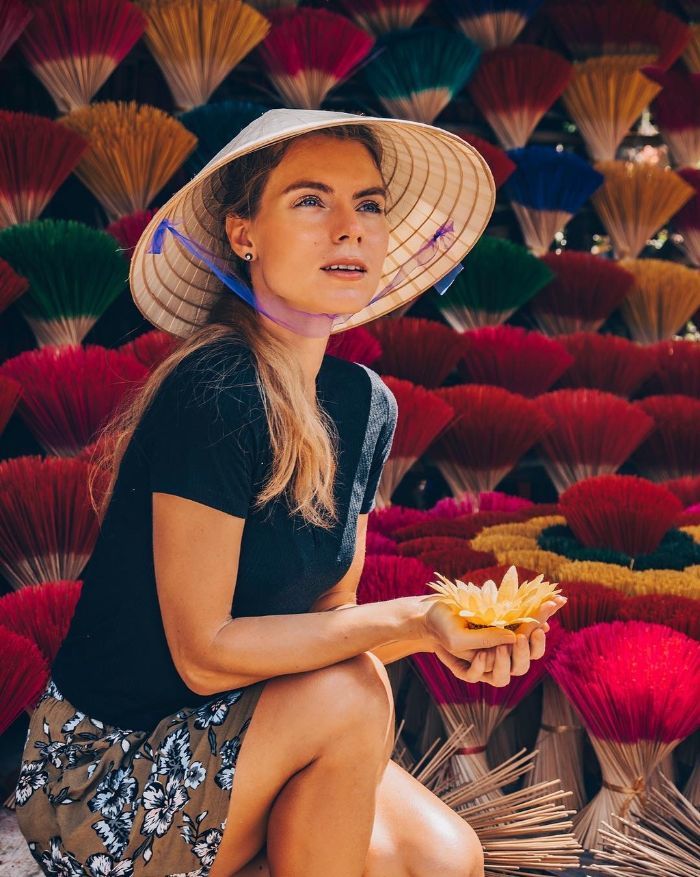 Among them, the Imperial Citadel of Hue and the tombs of King Nguyen are the places where visitors like turning back time, immersed in the space of the ancient feudal times. Besides, do not forget to visit the traditional villages of Hue better to understand the people and culture of this land.

The cuisine of Hue also knows how to hold visitors with countless delicious and famous dishes that no customer can ignore when coming here, such as mussel rice, Hue tea, bun mam, banh uot, etc. at affordable prices. With the typical flavor of Central cuisine, you won't want to stop eating.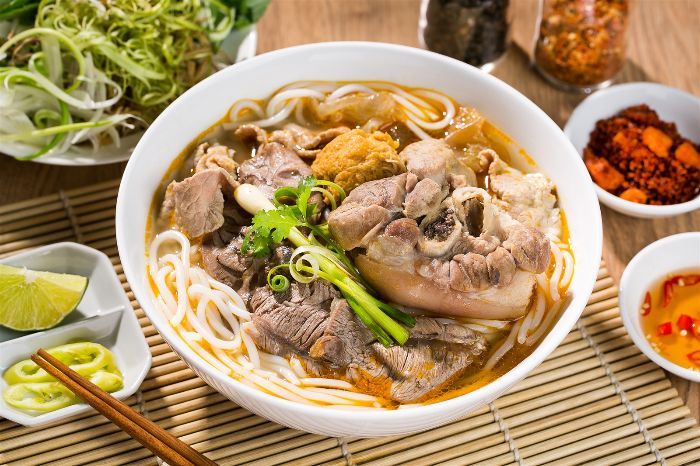 Book your hotels in Hue here

Best price guaranteed on Agoda
Source: Dulichvietnam