Pirate Islands in Kien Giang is a new choice if you and your loved ones are planning to travel, explore the most romantic island area in Vietnam. Suppose you are too familiar with the famous tourist destination, Phu Quoc Island. In that case, you can choose to visit the Pirate Islands – a new tourist destination and possessing natural scenery that still retains its beauty, untouched by tourism, promises to bring an ideal and attractive place for an exciting vacation.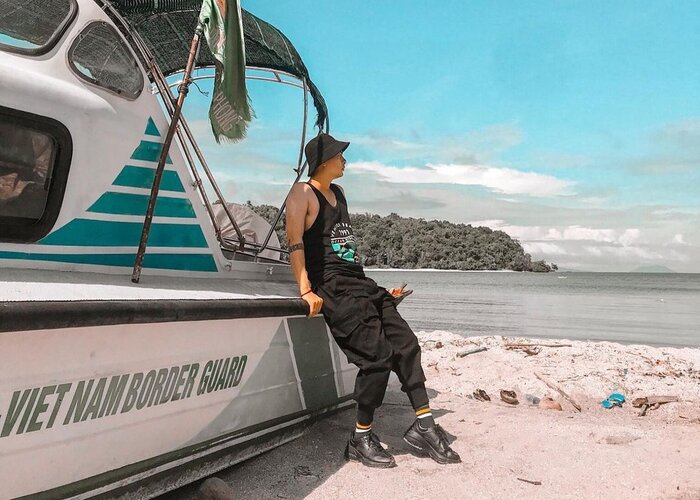 About Pirate Islands in Kien Giang
Pirate Islands is another name for the Ha Tien archipelago, including 16 floating islands. The most significant island is Hon Tre (Hon Doc) and two sinking islands. The entire archipelago constitutes Tien Hai commune, Ha Tien town, Kien Giang province, with a distance of 28 km from the coast of Ha Tien and 40 km from Phu Quoc island.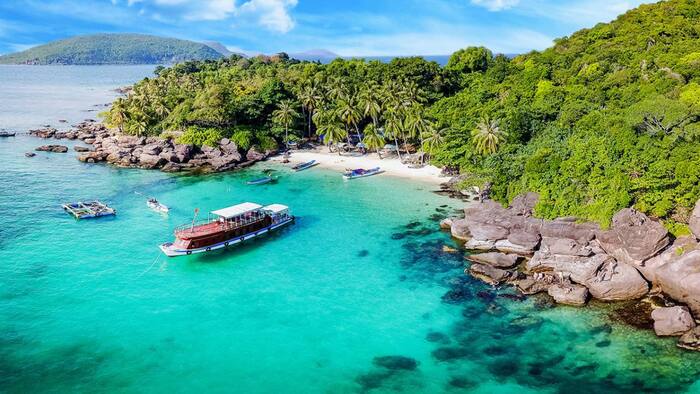 In the late 17th century – early 18th century, Ha Tien archipelago was located on an important trade route of many countries and had dangerous terrain, becoming an ideal place for pirates to hide in ambush and attack passing merchant ships.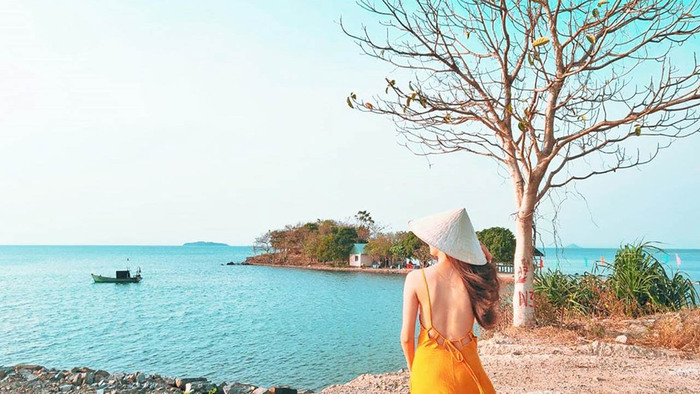 Currently, Pirate Islands, thanks to its wild and poetic beauty with majestic mountains, vast forests, clear blue sea, and long white sand beaches, has turned this place into a tourist destination in Kien Giang. It is attractive, very suitable for guests who love to explore, adventure, and love the peaceful atmosphere and are not too busy due to the influence of modern services like other islands.

The ideal time to visit the Pirate Islands
Each season, the Pirate Islands possess beautiful beauty with pristine natural scenery that makes many people fall in love. However, from November to April will be the ideal time for tourists to plan to visit this place because the sea is evident and calm, reducing seasickness or fear of sailing for those who want to see this place.

In addition, because the weather at sea is not always favorable, visitors need to check the weather forecast at least 1-2 days in advance to avoid arriving at the right time for storms to hit.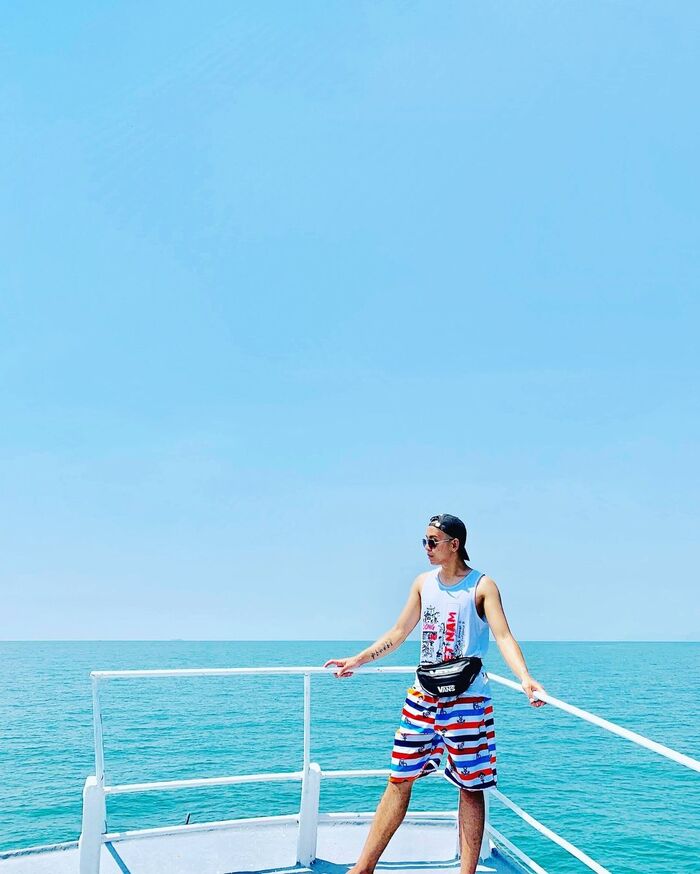 How to move to Kien Giang Pirate Islands
Ho Chi Minh City to Ha Tien
Tourists who choose to depart from Ho Chi Minh City can refer to bus companies such as Kumho, Phuong Trang, Tuan Nga, etc., to move to Ha Tien. Buses from Saigon to Ha Tien depart continuously during the day, so choosing the ideal time for your vacation with your family is pretty convenient. Ticket prices will range from 170,000 VND / seat tickets and 200,000 VND / sleeper tickets.
In addition, some tourists traveling from Ho Chi Minh City – Ha Tien by personal vehicle can choose to follow two routes:
Route 1: From Ho Chi Minh City, run National Highway 1, cross My Thuan Bridge, turn right and follow Highway 80 towards Sa Dec. From there, go through Vam Cong ferry to Long Xuyen and then follow Highway 91 to Chau Doc. Then go along Vinh Te canal to Ha Tien
Route 2: Also follow National Highway 1, to Long An, turn right along National Highway 62. Then run along the Vietnam – Cambodia border to Hong Chest, Chau Doc, Ha Tien.
Ha Tien to Pirate Islands
To get to the Kien Giang Pirate Islands, visitors need to buy a speedboat ticket, and it takes about 30 minutes to travel, or the boat usually takes about 75 minutes. Ha Tien Wharf area is located at Kim Du Street, Phuong To Chau, Ha Tien Town.
On weekends, Friday, Saturday, Sunday, there will be two trains to the island and two trains from the island to the mainland, and only one train on weekdays, so you have to arrange a suitable time not to miss it.
Attractive tourist activities in Kien Giang Pirate Islands
Immerse yourself in the wild, poetic nature
Visitors who can join Kien Giang tours will have a chance to explore the Ha Tien archipelago when it includes surrounding small islands such as Hon Tre, Tre Nho, Tre Vinh, Doi Moi Lon. The population is mainly on Hon Tre Lon island – Hon Doc, so you can freely explore and experience the people's exciting and new island life.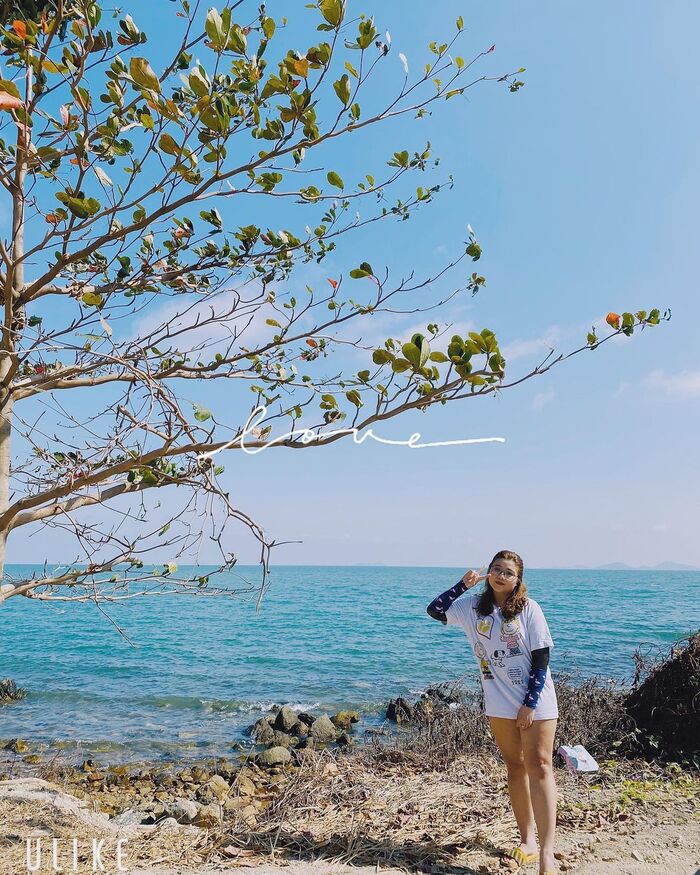 Besides, thanks to owning two exciting ways of traveling, which is by private car or boat, on the way to this Pirate Islands, visitors can comfortably admire the unspoiled nature and enjoy the feeling of the sea. Peace and tranquility when this tourist destination has not been affected by too many services.

Participating in exciting tourism activities
At this Pirate archipelago, visitors will have the opportunity to participate in countless exciting tourist activities such as swimming, walking on the golden sand, renting diving equipment to see the coral reefs, sea creatures. You can also admire the fascinating sunset on the sea, cycling to explore exciting nooks and crannies, and enjoying fresh seafood dishes—good suggestions for the journey to discover the archipelago in the fascinating Kien Giang.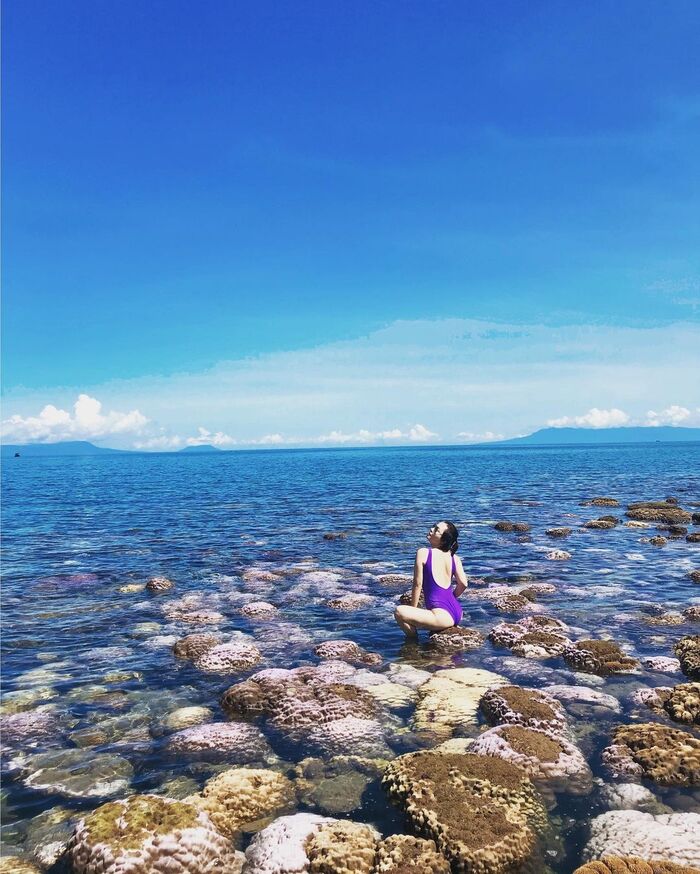 In addition, thanks to the rare and poetic nature, the impressive travel experience in Kien Giang that visitors should not miss is the check-in with countless fresh and attractive green backgrounds for the set of photos. In particular, the area of ​​the national sovereignty stele engraved with the names of all 16 islands of the Pirates archipelago is a place that many people "hunt" to capture an impressive moment on this exciting island.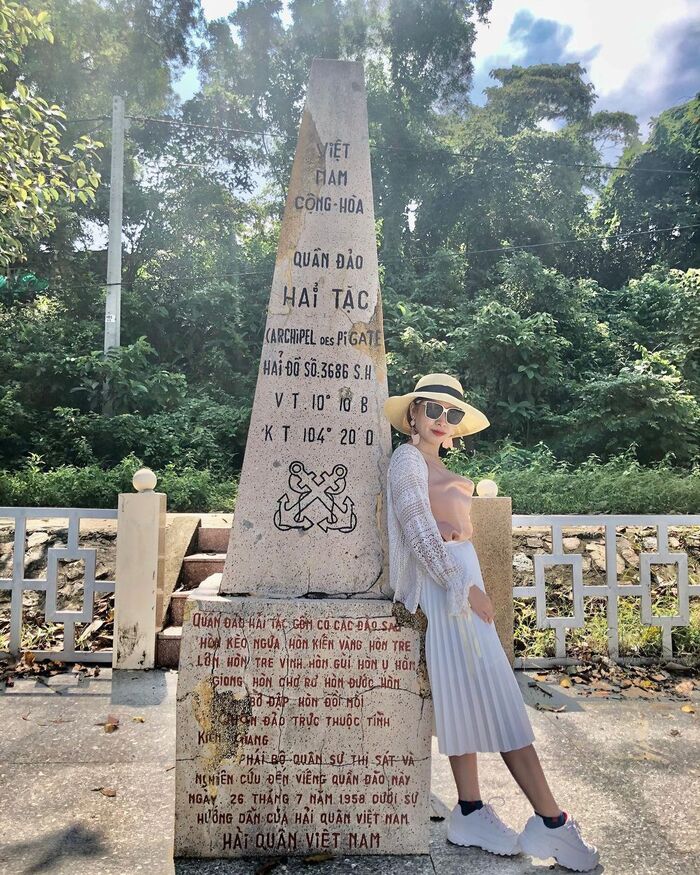 Suppose you are too fed up with crowded tourist destinations. In that case, Pirate Islands in Kien Giang is an ideal suggestion when providing a peaceful and relaxing space with fun and entertainment experiences in beautiful nature.