Dak Nong is a destination that contains countless exciting things that you should not miss when traveling in the Central Highlands. Let the trip be more completed and more memorable with Dak Nong travel experiences we share below this article.
Dak Nong is a province located in the southwest region of the Central Highlands, with the North bordering Dak Lak province, the East and Southeast bordering Lam Dong, the South, and Southwest borders with Binh Phuoc and the western borders with Cambodia. With an area of ​​about 6500 km2 and a population of more than 600 thousand people, Dak Nong is currently the 56th largest province of the country in terms of population. Thanks to the substantial investment, in recent years, Dak Nong tourism has been developing rapidly in both quantity and quality. You will have a great experience when visiting this land.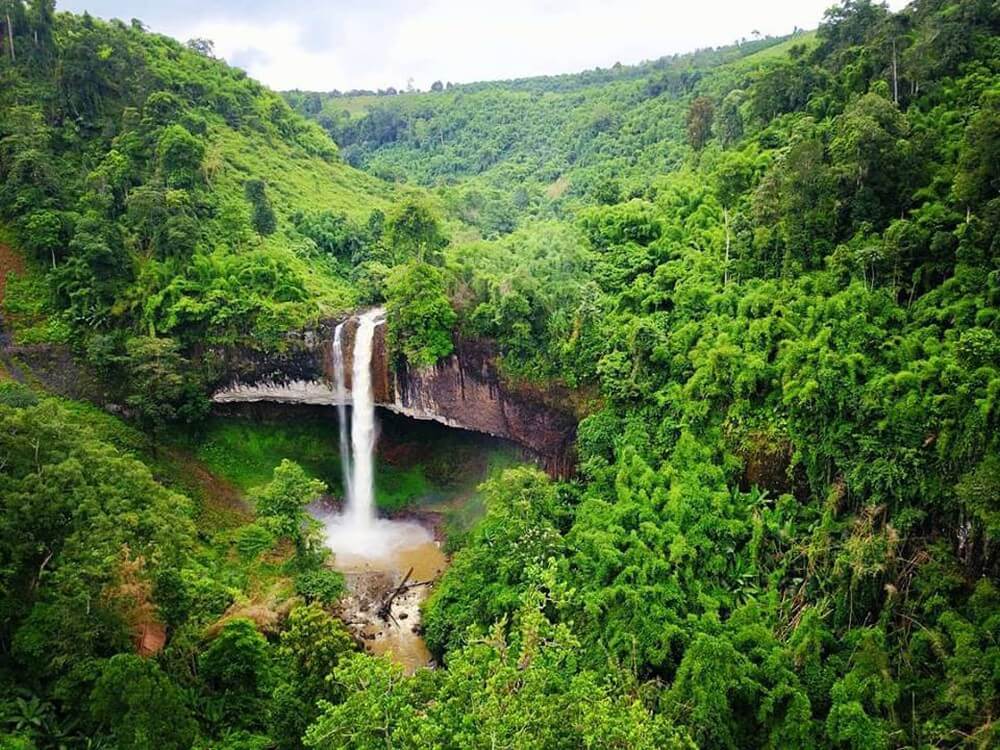 Dak Nong travel experiences that you should know
Weather and climate in Dak Nong
Dak Nong is located in the transition area between the Central Highlands and the Southeast, so the tropical equatorial monsoon climate influences it. Besides, because it is located on the M'Nong plateau with an average altitude of 600 to 700 meters above sea level, the weather here is always cooling and pleasant. There are two distinct seasons in Dak Nong. There are two distinct seasons in Dak Nong. The rainy season usually takes place from May to October and dry season lasts from November to April next year. According to Dak Nong travel experiences, you can come here at any time of the year. If you want to see the beauty of majestic waterfalls, you can go in the rainy season. If you are afraid of having to move in wet conditions, you should come in the dry season.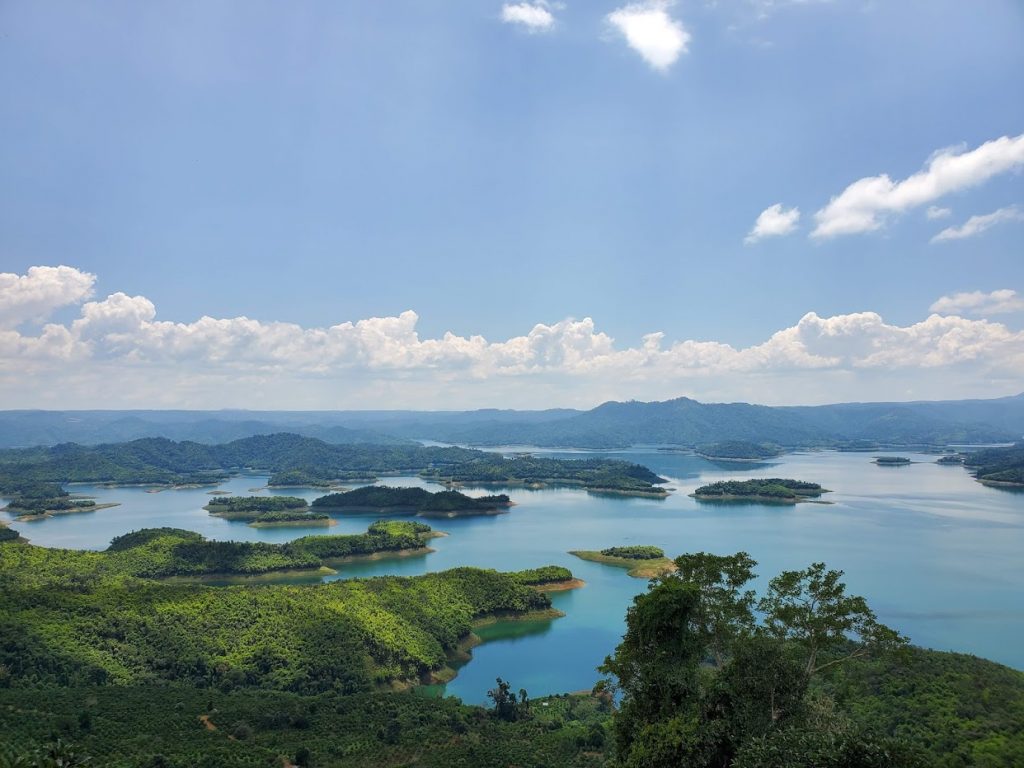 How to move to Dak Nong
Dak Nong is located about 230 km north of Ho Chi Minh City center. With the distance as you can choose to go by bus or motorbike, personal cars are okay. Passenger bus fares usually range from VND 120,000 to VND 180,000 / person / time.
There is no airport in Dak Nong currently. However, for guests from Hanoi who want to come here by air, they can also land at Buon Me Thuot airport, located about 120 km away, then continue to travel to Dak Nong by bus or taxi.
Where to stay in Dak Nong?
According to Dak Nong travel experience, here are some good hotels, reasonable prices here you can refer to:
Tay Nguyen Hotel
Address: Residential Quarter 8, Phạm Văn Đồng Street, Eat'Ling Town, Cujut District, Dak Nong Province.
Room rate: From VND 180,000 to VND 290,000 / night.
Saigon – Dak Nong Hotel
Address: 161 Hung Vuong, Group 7, Nghia Thanh Ward, Gia Nghia District, Dak Nong Province.
Room price: 270,000 VND to 330,000 VND / 1 night.
Hoang Diep Hotel
Address: No. 02 Tran Hung Dao, Dak Mil Town, Dak Mil District, Dak Nong Province.
Room price: 320,000 VND / 1 night.
New Sunrise Hotel
Address: No. 30 Điện Biên Phủ, Nghĩa Trung ward, Gia Nghĩa district, Dak Nông province.
Room price: 500,000 VND / 1 night.
Things to do in Dak Nong?
Ta Dung Lake
One of the famous tourist destinations in Dak Nong must first mention Ta Dung Lake. Possessing a fascinating and impressive beauty, Ta Dung has always been likened to "miniature Ha Long Bay" among highland mountains.
The lake bed has a large area with 36 islands, large and small. Not only beautiful, it also possesses an extremely rich and diverse ecosystem.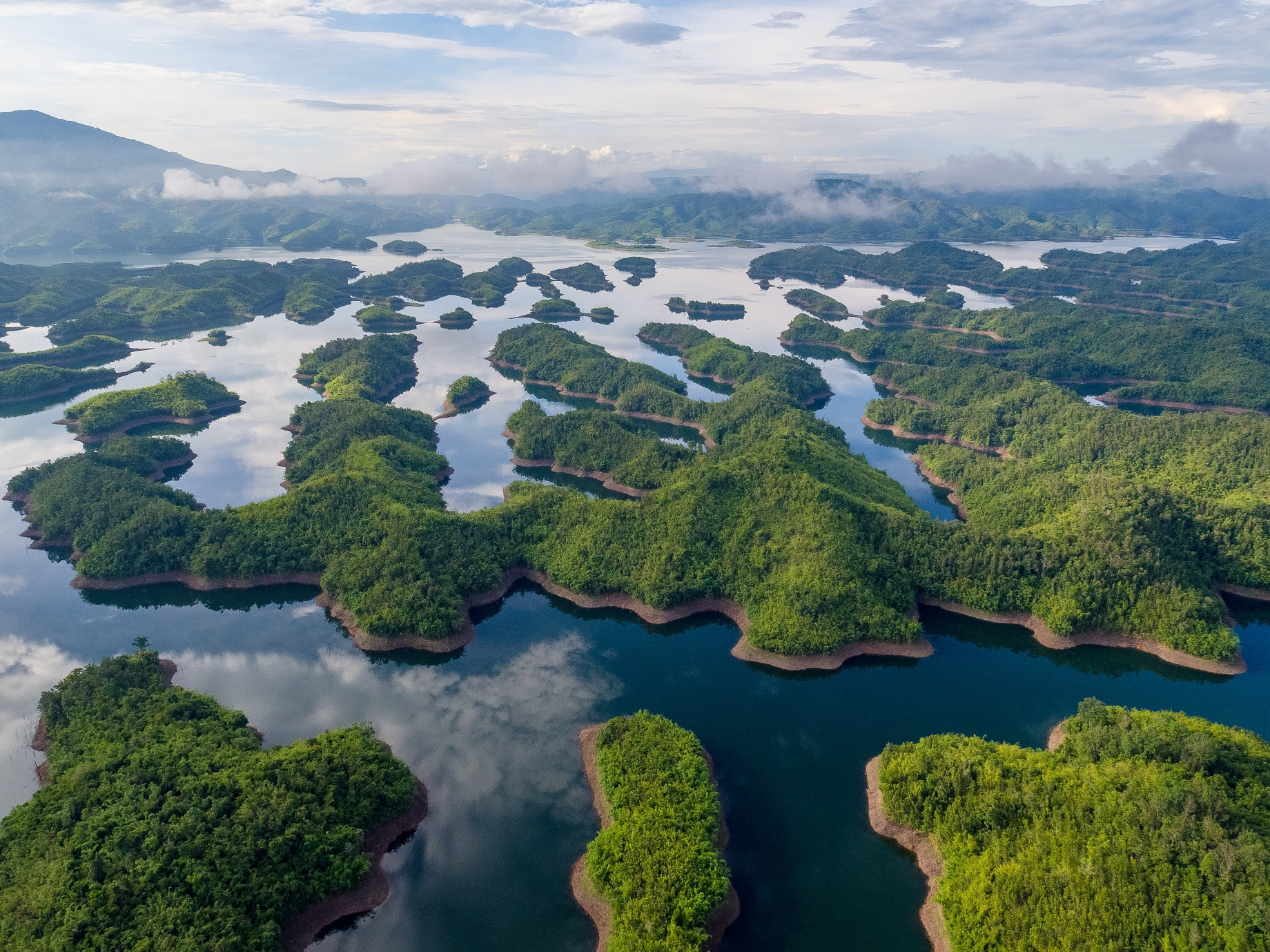 Lieng Nung Waterfall
Lieng Nung is a beautiful waterfall located in the N'ieng, Dak Nia commune. It is made up of 3 small waterfalls, about 15 meters high. The water flows down to the bottom of the white foam, flanked by immense primeval forests creating a magnificent natural setting, charming enough for anyone to set foot. Coming here, you will be conquered the trail leading to the top of the waterfall, take a refreshing bath, and experience absorbing operating heat.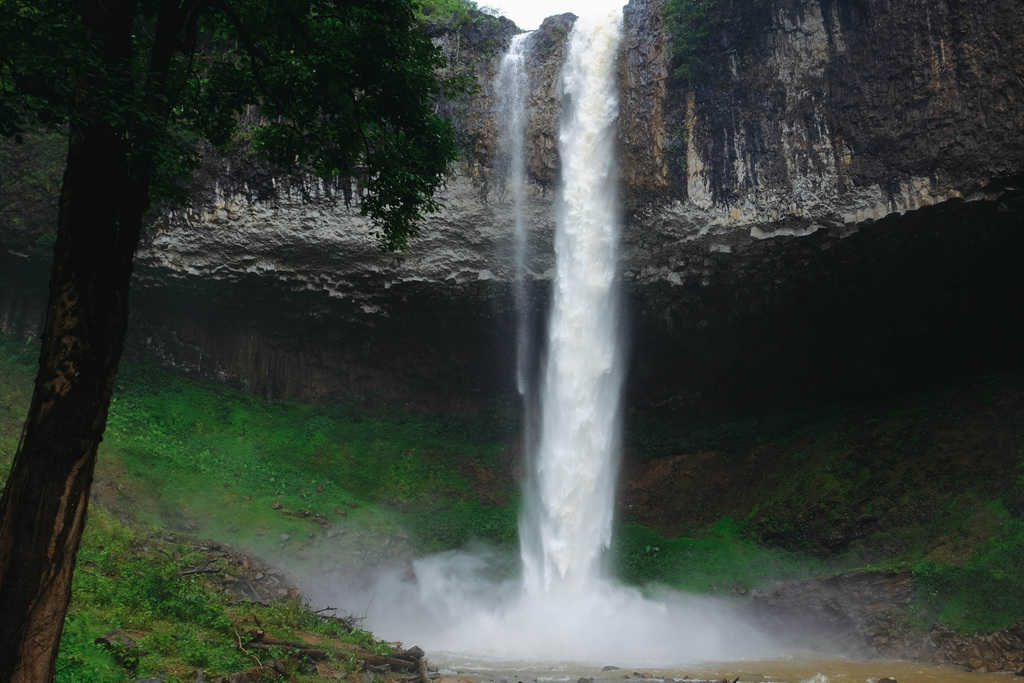 Truc Lam Dao Nguyen Zen Monastery
Truc Lam Dao Nguyen Zen Monastery is a famous spiritual tourist destination in Dak Nong, located inside Nam Nung nature reserve, in Dak Song district. Situated at an altitude of 1500 meters above sea level, the atmosphere here is always cooling and pleasant. Along with a majestic, serene natural setting, you will be impressed when you arrive at this place.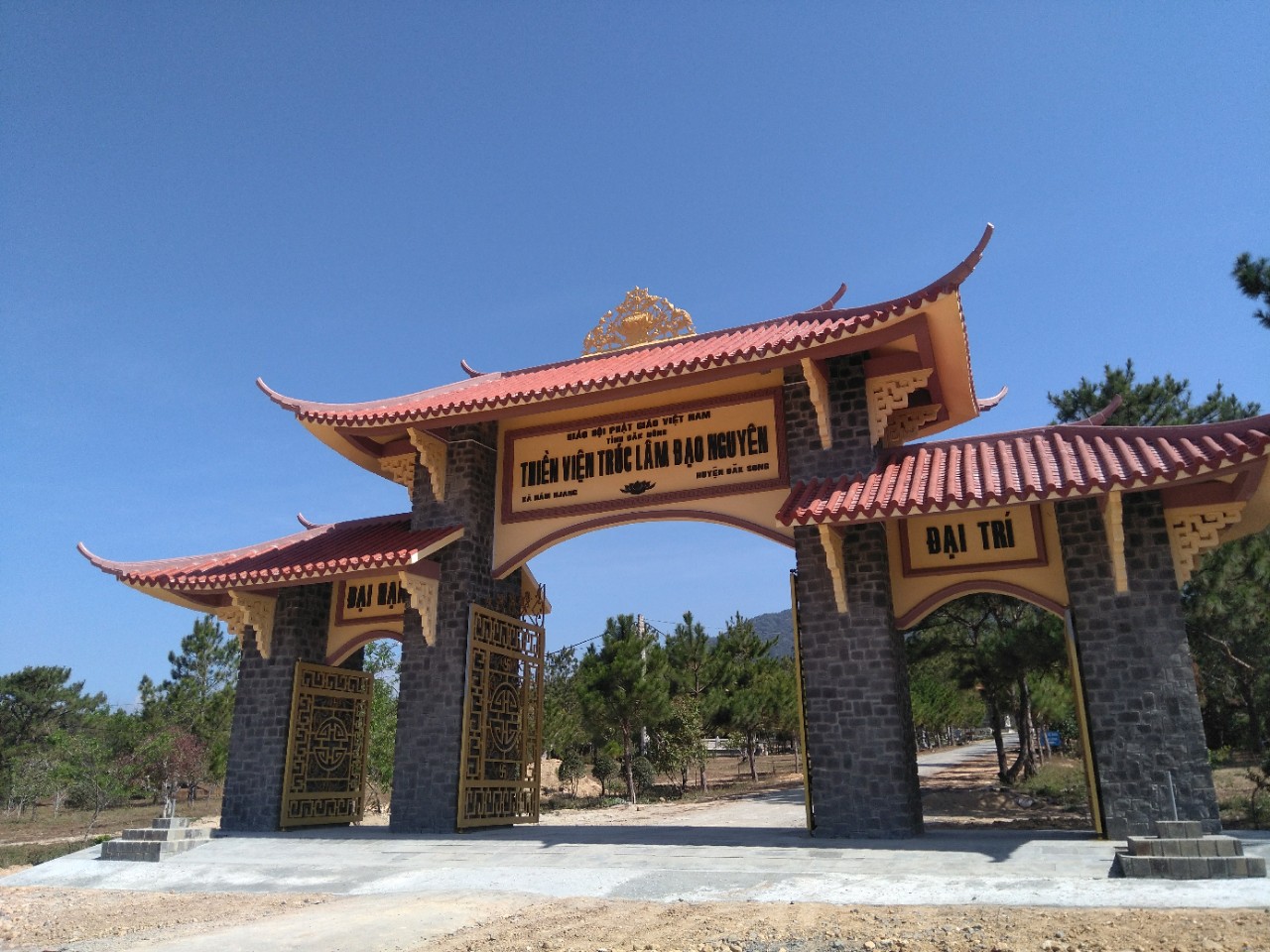 Jun Village
If you want to learn about the unique customs and habits of the Dak Nong ethnic group in particular and the Central Highlands in general, Jun village will be a great destination. Simple rustic stilt houses, pictures of girls weaving brocade by looms, or legendary Tay Nguyen gong sounds at Jun village promise to bring you exciting experiences.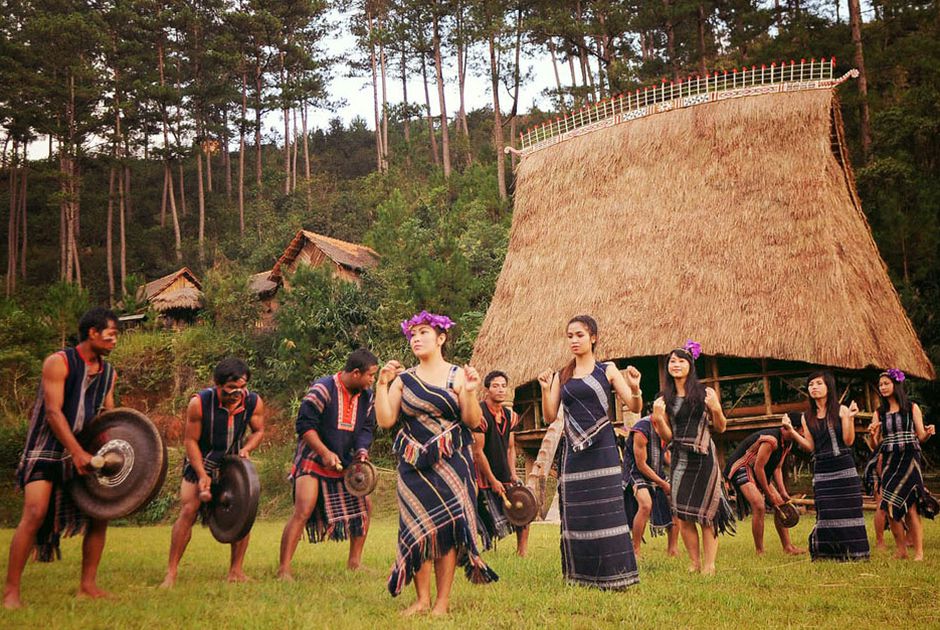 Above are some travel experiences Dak Nong we want to share. We hope it will help you guys have a memorable trip.
Source:dulichvietnam.com.vn