Da Lat, the foggy city, always makes traveling believers fall in love with the beautiful natural landscapes. One of the famous destinations you must explore in Da Lat is the Cam Ly waterfall. Traveling to the Waterfall in Dalat, you will be immersed in the majestic, unspoiled natural scenery and enjoy the fresh and calm atmosphere. The following experiences will be an excellent tip to help you have an enjoyable and memorable trip.
A brief introduction
Cam Ly Waterfall is a famous natural landscape of Da Lat tourism, located in Ward 5, only about 2 km from the center of Da Lat city, Lam Dong province. Right from the 70s, the Waterfall has become a famous tourist destination, making many people fall in love with its enchanting beauty.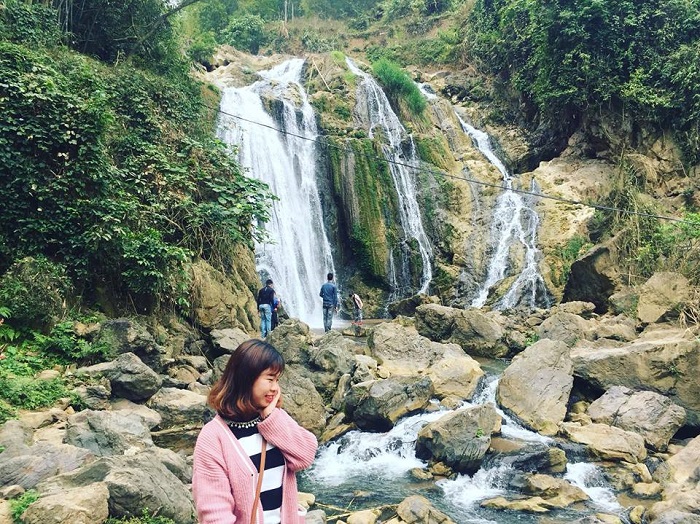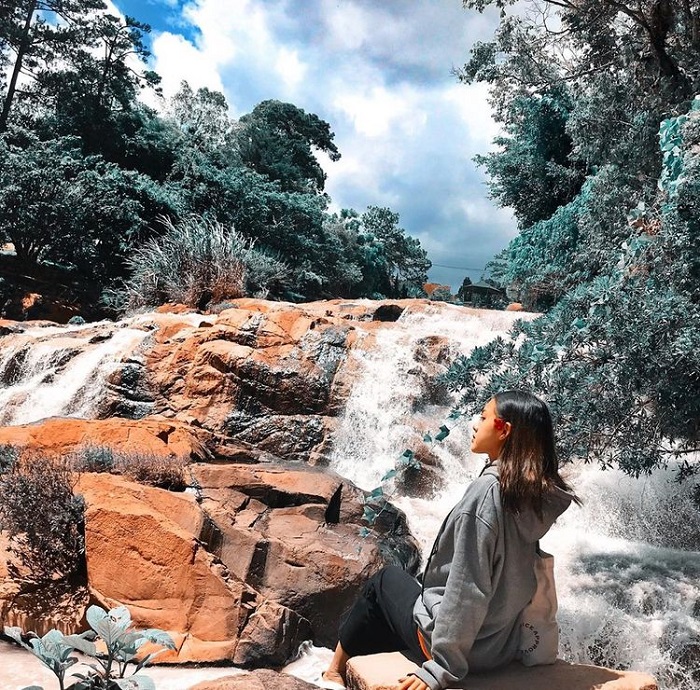 Cam Ly Waterfall Dalat is formed from the poetic Cam Le stream, originating from a branch of Xuan Huong Lake in the North, combined with another stream in the South. It is this arduous process of shaping that makes this Waterfall an awe-inspiring and majestic beauty. When it comes to the rainy season, the large stream of water from upstream pours down, violently pouring, making the scene of the Waterfall more majestic.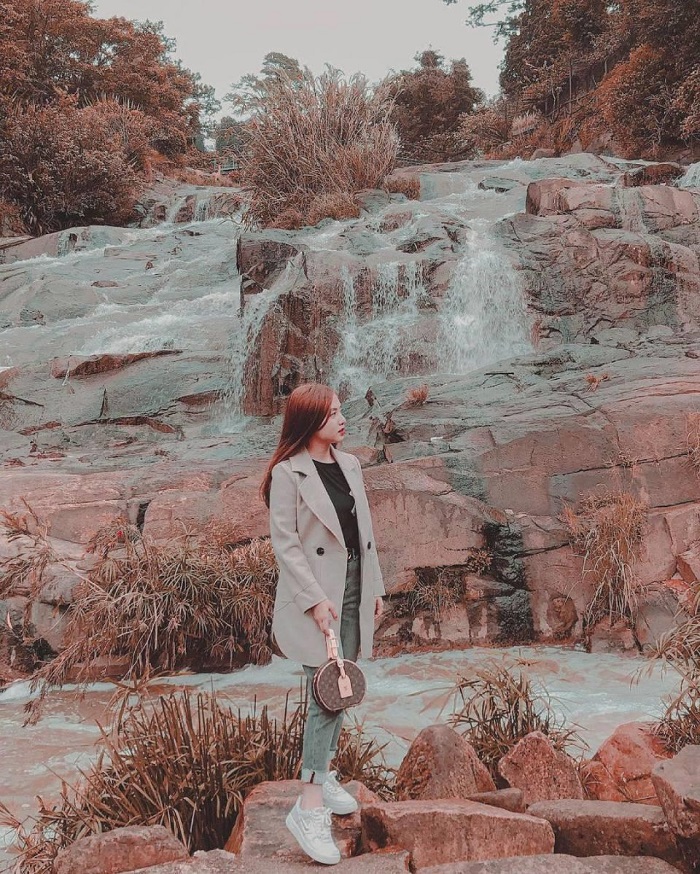 Over the past eight decades, the Cam Ly Waterfall tourist area has been refurbished to better suit today's modern lifestyle. However, the inherent rustic and wild beauty is still preserved intact. Surrounding the Waterfall is a dense ancient forest with a diverse and rich ecosystem. Arriving here, you will entirely fall away from the hustle and bustle of the city. All the stress of life seems to disappear.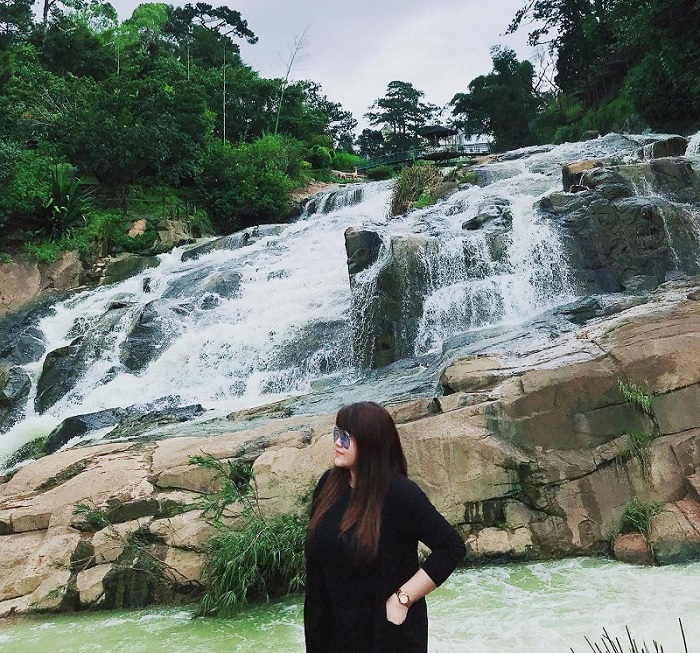 Why is the waterfall called Cam Ly?
Perhaps many people are also curious about the origin of the name the Waterfall. Among the stories that people have passed on for generations, two theories about the name that is most believed.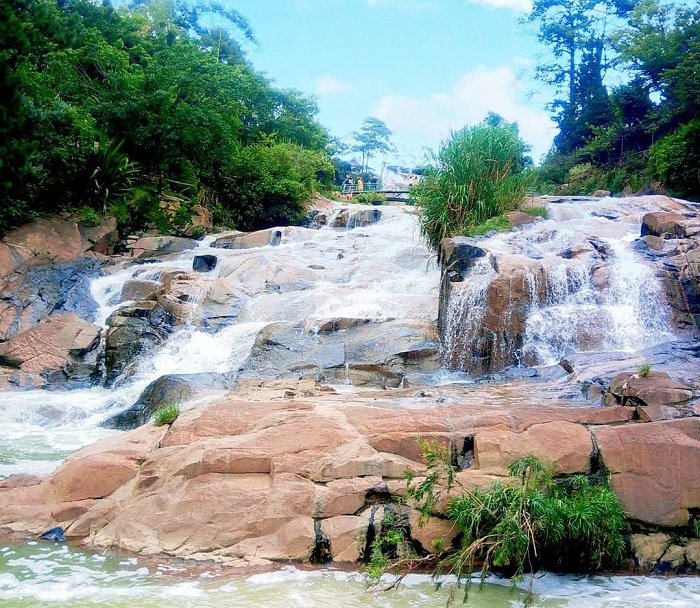 Many years ago, the Co Ho people who lived in this area initially called this Waterfall Lieng To Sra. Later, the Waterfall was renamed Cam Ly to commemorate a chief who had great merit in exploiting this place. The chief's name is K'Mly, which has a similar pronunciation to Cam Ly.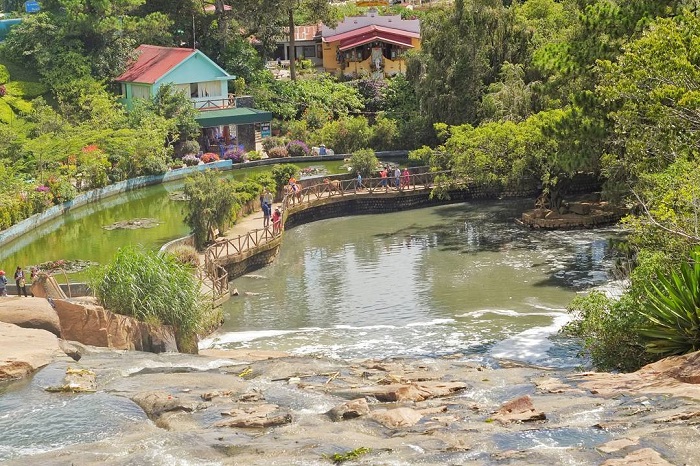 In addition, according to Sino-Viet<UNK>, there is another theory: Cam means "sweet" and Ly means "to penetrate." The meaning of the word Cam Ly indicates that this is a precious freshwater stream and represents the sweetness and warmth of the people here.
What time of year should you visit Cam Ly waterfall?
Da Lat is a city with a mild and relaxed climate so that you can come here at any time of the year. However, for a convenient trip to this Waterfall, you should go in the dry season from November to April every year. The weather is dry and rarely rains, so it will be convenient for visitors to explore and play activities.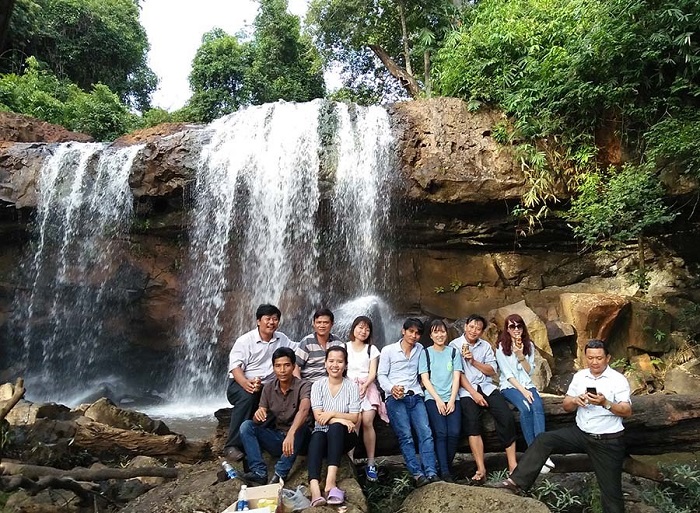 How to get to Cam Ly waterfall?
Cam Ly Waterfall has located only about 2 km from the center of Da Lat city, so moving here is relatively easy. The way to the Waterfall is as follows:
Starting from Da Lat city center, you drive along National Highway 20, turn onto Tran Hung Dao Street, proceed to Tran Phu Street, continue to turn onto Hoang Van Thu Street, and just run more. A further section will come to Cam Ly waterfall.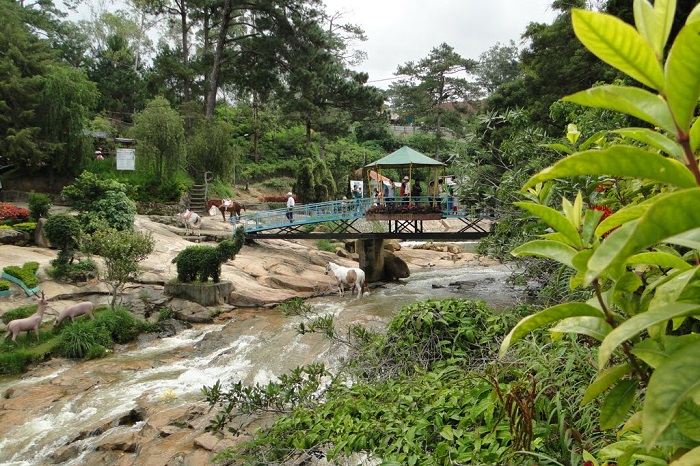 Ticket prices and opening hours
The ticket price for the Cam Ly waterfall tourist area is currently 20,000 VND / 1 ticket.
Opening hours: from 7 a.m. to 7 p.m. every day of the week
Interesting experiences at Cam Ly waterfall
Immerse yourself in the enchanting natural scenery
Traveling to Cam Ly waterfall, you will be amazed by the majestic, wild, enchanting natural scenery of this place. Just close your eyes, take a deep breath, and you will feel your soul become light, unusually relaxed. The sound of murmuring streams, the chirping of birds, the faint scent of flowers, and pure water blending create a vivid picture of nature, making visitors fall in love.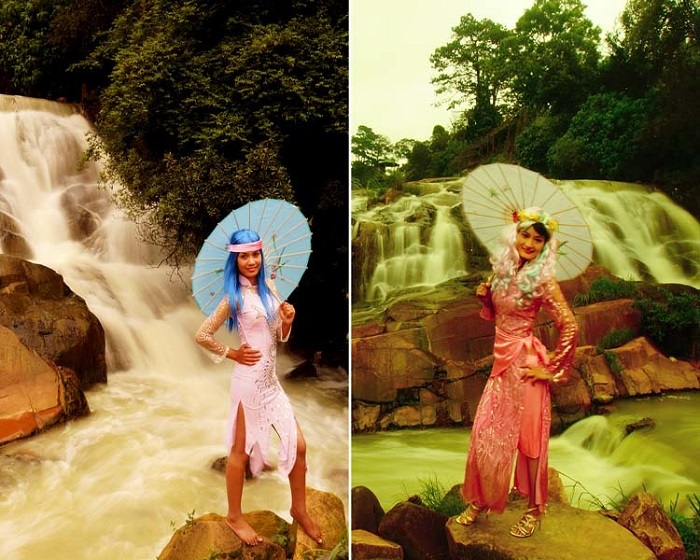 Taking beautiful pictures
Cam Ly Waterfall Resort Dalat has invested in building many unique areas, creating ideal posing backgrounds for visitors. Just wear lovely costumes, prepare a camera, and you will be able to pocket yourself beautiful check-in pictures, making the whole social network jealous.
Waterfall bathing experience
Travel to the Waterfall on hot days. It is not possible to ignore the waterfall bathing experience. There is nothing more wonderful than being immersed in the cool water here, breathing the fresh air.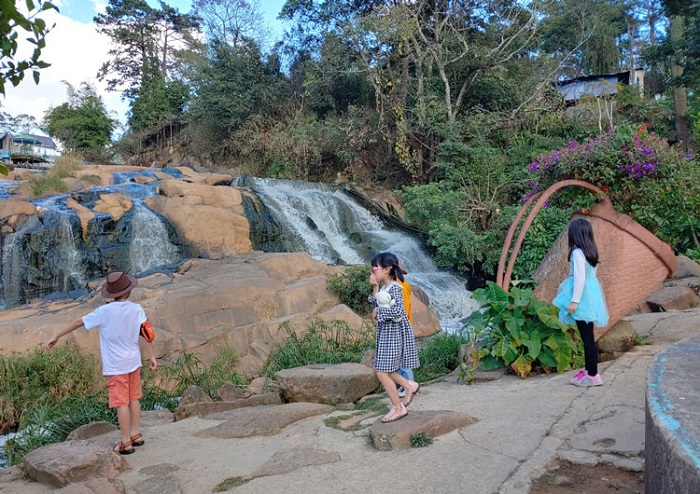 Discover tourist attractions near Cam Ly waterfall
This Waterfall is located right near the city center, so it is also quite close to many other famous tourist attractions of Da Lat, such as Con Ga Church, Van Thanh flower village, or Da Lat market. Make time to visit all of these places. You will indeed have an unforgettable experience.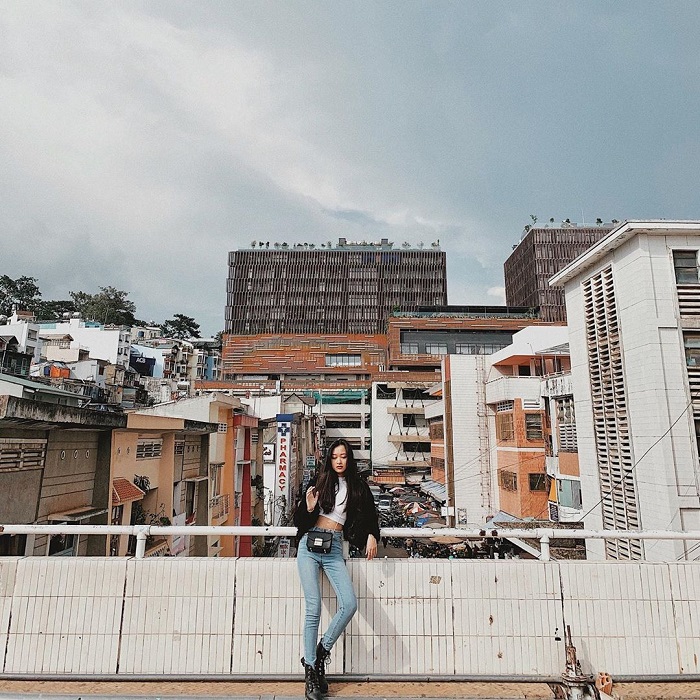 Some things you need to note when traveling to Cam Ly waterfall
The tourist area allows bringing in food and water. However, to preserve the landscape here, you absolutely must not litter indiscriminately, especially plastic bags that are difficult to decompose.
Do not arbitrarily draw graffiti on the stone blocks.
Care should be taken during climbing and moving because there are very slippery rocky areas.
Should wear light, comfortable clothes, sports shoes to facilitate walking.
Traveling to Da Lat without exploring Cam Ly waterfall would be extremely regrettable. Hopefully, with the above information, you will have a trip with memorable experiences.